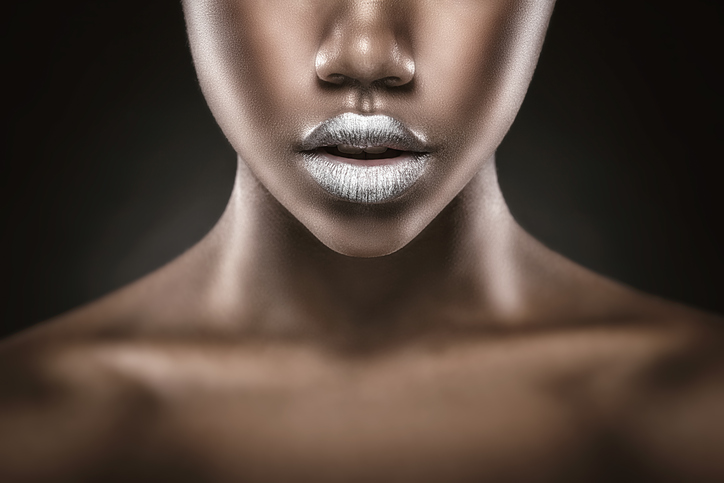 How Gen Z and Millennials Are Redefining the Beauty Industry & Its Advertising
Written By
November 10, 2017
As the saying goes, 'Beauty is in the eye of the beholder,' and in the eye's of today's youth, beauty is about freedom of expression, diversity, and individuality.
Traditional ideologies around beauty and the brands that perpetuate them are being challenged by social media savvy Gen Z-ers and Millennials. These young people are questioning cultural norms and what it means to be beautiful. In turn, this is catalyzing a cultural movement that's influencing how beauty brands advertise and operate.
The recent Fear Of Missing Out (FOMO) study, produced by Beautycon Media and Culture Co-Op, sheds light on how "Pivitols" (13 to 34 year olds) view the beauty products they buy, how they use them, and how they view their personal beauty as core aspects of their identity.
Pivitols see the expression of beauty as an outlet of liberation and individuality. 86percent of respondents affirmed that, "the biggest change in culture today is the freedom to express yourself however you want."
Many young people see style is an expression of self, a core aspect of their authenticity. 79 percent of this demographic believe, 'the way I present myself is fundamental to who I am."  What's more, over 50 percent say they alter their "look/style constantly to monthly."
It follows that this cohort is deeply entrenched in the desire to be unique…
The study found that 61 percent of respondents identify with a "niche" group, which could relate to cultural identity, sexual identity, gender identity, or overall non conformism.  In other words, being on the fringe is the new norm.
The combination of style-centric identity and the desire to be an individual breeds a culture of expression and acceptance. Over 80 percent of Pivitols think that "beauty isn't just about products, and the way you look – it's a form of cultural expression personally."  
Social media serves as an outlet for that expression and a place to find community.
For beauty brands, social media is also an essential pathway to creating conversations with style-conscious young consumers; however, advertisers should be wary of their communication strategies.
Unlike older generations, today's youth pay more attention to personal contacts than famous people. This translates to the fact that "73% of Pivotals say they are influenced more by the people they follow on social platforms than by 'traditional' celebrities (27%)." And over 90 percent follow an influencer on social media.
It goes without saying that digital is deeply-ingrained into youth culture today. The FOMO study found that 82 percent of people surveyed believe that their online and offline identities are inseparable.  
It makes sense that over 60 percent of this group admits to altering their clothing, makeup or other accessories because they know photos or videos will be posted of them on social media and 57 percent said, "I see myself through a camera at least once per day."
What's more, Gen Z-ers are more persuaded by their friends and family than celebrities when it comes to choosing the products they buy.
Additionally, Millennials feel like they can influence brand culture by posting content online. This speaks to the power of brand-inspired user generated content.
Ultimately, by expressing themselves through beauty, identifying with counter-culture acceptance and diversity, and publicizing their lives through social media, Generation Z and Millennials are making the beauty industry more approachable and diverse.  
In the words of Beautycon Media's CEO, Moj Mahdara, "Although we're interfacing with one of the most tech-savvy groups of American consumers in our history, it's interesting to witness how they are also having a profound human impact on the rest of us."
Here are a few ways beauty brands can respond to the call of young consumers. 
Celebrate internal community:
A great way to make your brand more approachable is to open the doors to your internal culture. This could mean developing media content about your supply chain, employee lifestyles, or leadership values. By showing the real people behind your company you position your brand to appear more relatable and authentic.
Sephora is doing a great job celebrating internal culture in its recent "Reach Out And Gift" campaign. The cosmetics company selected 10 Sephora employees from diverse cultural and ethnic backgrounds to be the face of its in store and digital strategy.
"We've been having the conversation about unique perspectives in beauty and celebrating diversity in our marketing for a number of years," explained Deborah Yeh, Sephora's Senior VP of Marketing. "But this is our first opportunity to really show it in such a demonstrative way, by elevating real people from the real Sephora beauty community."
Ultimately, by celebrating your employees and their individuality in your advertising campaigns, you can create a sense of authenticity and approachability that young consumers are looking for.
Champion inclusivity:  
An excellent way to welcome consumers from a wide array backgrounds is to make products that serve their needs. This is especially true in a market like the beauty industry, which has historically favored thin, light skinned women.
Popstar Rihanna is doing  a great job of promoting inclusivity with her new brand,  Fenty Beauty.  One of the major barriers to serving people of all colors in the makeup industry was the limited selection of foundation shades.  To address this problem, Fenty created 40 different shades, specially designed for a wide variety of dark skin, light skin and everything in between.
The lesson here is that creating a wide array of products to suite the needs of a diverse group of consumers is a great way to make people of all walks of life feel included.
Marry purpose and passion:
For Pivitols, self-expression is about standing out, being bold, and showcasing your unique style. At the same time, young shoppers are also more likely to purchase products from companies that have a social mission, than competitors without one.  Therefore, brands that enable consumers to passionately express themselves and simultaneously contribute to a cause they believe in will be rewarded with consumer goodwill and purchases.
A great example of a brand bringing its enthusiasm for self expressions and commitment to social change under one roof is Arctic Fox. The semi-permanent hair dye company not only offers a wide array of options for color curious hair enthusiasts, but also uses 100 percent cruelty free, vegan ingredients and donates 15 percent of net proceeds to wildlife conservation organizations.
By building your core business around products that empower expression and purpose, you can carve out a competitive advantage amongst young consumers.
The key takeaways are that Gen Z-ers and Millennials see style as a means of self-expression, they celebrate diversity, they use social media to share their lives with the world,  and are more influenced by authenticity and approachability than celebrities and exclusivity.  
Beauty companies are catching on to these trends and are changing the way they communicate to reflect the values that conscious consumers hold dear.
Brands that help these young change-makers live the lifestyles they want and build the world they want to live in, will rise above the competition.
Connect with We First!
Twitter: @WeFirstBranding
Facebook: WeFirst
LinkedIn: WeFirst
Youtube: WeFirstTV
Join our mailing list and invite Simon to speak at your next event or meeting.
Title image via iStock user Artem_Furman.