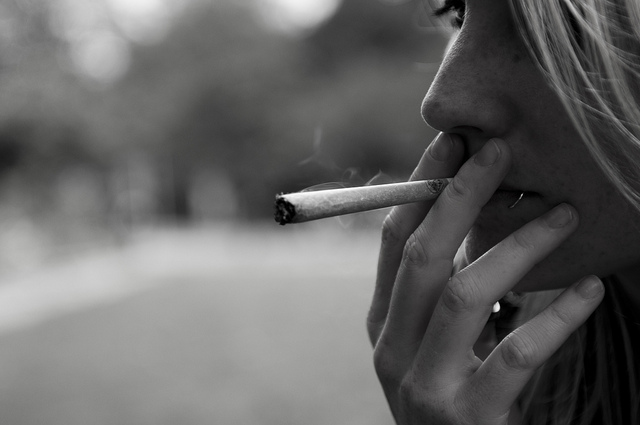 Marijuana Advertising: How Purpose Helps Brands Enter New Markets
Written By
January 8, 2018
As more states legalize the sale of recreational marijuana, cannabis entrepreneurs are now striving to establish brand recognition credibility through advertising. Many of these brands are looking to engage a broader audience, far beyond "stoner" stereotypes. Advertising and marketing will be crucial as these brands try to position themselves as legitimate businesses with a far-reaching audience in an industry that, until this year, has been criminal.
It's important to note that content and placement are being influenced by state and federal regulations, as well as television network resistance. For example, ABC recently pulled a cannabis spot due to federal regulatory uncertainty. The blurred lines around this industry's legality, audience, and public perception of the product itself has lead networks to establish their own individual guidelines and regulations for how, when, and where these ads can make it on-air. The combination of a contradictory set of state versus federal laws, and networks making their own independent regulations, the cannabis industry faces several complicated roadblocks when it comes to airing their ad content on public telecommunications platforms.
Digital advertising giants like Facebook and Google aren't opening the doors to marijuana advertising, either.
"We've had our fair share of ads denied (on Facebook) and had to go back and forth a bit," Adam Steinberg, a founding member of the cannabis company Flow Kana, told AdWeek. Additionally, Flow said that Facebook restricted linking to cannabis sales pages.
Subsequently, most of these ads' rollout on platforms across all types of media — digital, social, owned, or OOH — has very limited reach, as they seem to only hit the media placements that target that stereotypical 'stoner' audience. So, some companies are seeking out different ways in to get their message out there for a broader, more diverse range of potential consumers. Some companies are turning towards owned media outlets with large existing followings. For example, Jack in the Box entered into an agreement with Merry Jane – Snoop Dogg's media company – to market its food to cannabis loving fans.
Many brands also advertise on WeedMaps, an app similar to Yelp for cannabis shops, to attract local customers. While advertising on WeedMaps or via Merry Jane helps cannabis companies reach existing users, connecting with people who don't already invibe requires a more delicate approach.
Here are lessons from the marijuana industry on how to leverage purpose to reach new demographics
1. Celebrate universal humanity:

Advertisements that showcase the common thread of humanity by featuring different ethnicities and beliefs promote inclusion and invite consumers to see themselves in your narrative. For example, MedMen, a California-based dispensary, ran a  poster ad campaign at the nightclub Whisky A Go Go, called "

Faces

.

" The numerous banners feature portraits of people from different backgrounds – such as an elderly woman and a homosexual couple. The overlaying copy displays simple verbiage such as "Heal. It's legal."

By conveying how cannabis enhances the lives of everyday people without actually showing the drug, the ads seek to create acceptance and interest to demographics that don't typically consume marijuana as well as validate active users.
2. Make a social statement:

Brands are choosing an issue that they can benefit from their product such as homelessness, climate change or women's empowerment. By leveraging your brand to increase awareness and make a difference, you can distinguish yourself as a change-maker.
An example of a marijuana brand making a social statement through advertising is Brightside. The Oregon-based marijuana dispensary and delivery service created a spot that comically mocks the pharmaceutical industry. Although the advert is clearly making a joke, it does position its products as a simpler, healthier alternative to prescription drugs.
Ultimately, by including your brand in a larger social debate – as well as displaying good old fashioned humor –  you can generate word of mouth advertising and build your brand.
3. Join cultural movements:

Legal challenges add significant complications to the marijuana industry. Many of these laws also influence social systems such as consequences and risks for marijuana users. This challenge provides an opportunity for brands to combine purpose with profit by joining the legal battle towards the end of cannabis prohibition.
While some companies like Harborside Health Center faced unwanted legal fights, other brands are leading a charge towards legalization. For example, Colorado-based LivWell Enlightened Health is one of the founding members of the New Federalism Fund, a nonprofit dedicated to reforming federal banking regulations for the marijuana industry.
By making a difference in legal battles that impact culture and your industry, you can gain earned media and distinguish your brand as a purpose-driven leader.
While advertising in the marijuana industry is certainly influenced by regulatory restrictions, the industry is also maturing to expand acceptance and connect with new markets. While having a celebrity endorser like Snoop Dogg to blaze a trail for your brand will definitely help penetrate the existing market, marijuana brands that promote meaningful connections, unity, simplicity, and address social and cultural issues will make a name for themselves and gain higher market share.
Connect with We First!
Twitter: @WeFirstBranding
Facebook: WeFirst
LinkedIn: WeFirst
Youtube: WeFirstTV
Join our mailing list and invite Simon to speak at your next event or meeting.
Title image via Flickr courtesy of user ashton at https://flic.kr/p/XdmJcy.