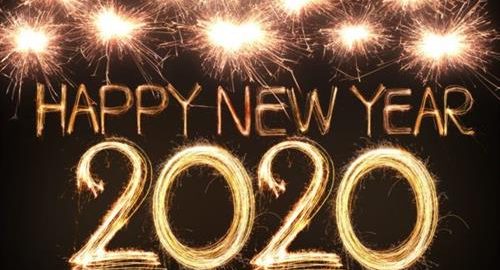 Purpose At Work: 10 Brands Leading With Purpose In 2019
Written By
January 8, 2020
This year was filled with brands generating impact, driving innovation and struggling to overcome difficulties. Across the board, the trend for purpose-driven business continues to gain momentum. C-suite executives have realized that consumers want to do business with companies that do good. Brands are working to position themselves as leaders spearheading the way to a better tomorrow. While many businesses are doing amazing purposeful work, some stand out as true trailblazers.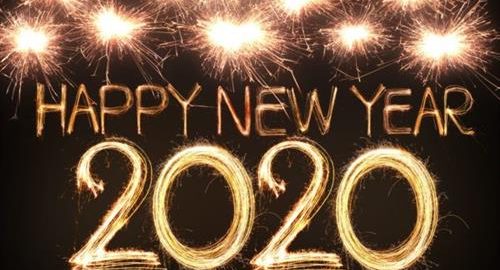 Here's the We First 2019 year in review for purposeful business:
1. Tesla releases the $35,000 Model 3.
Elon Musk has been working to make renewable energy and transportation available to the masses. Musk started Tesla as a luxury vehicle brand. This created an air of prestige around the company.  The Model 3 offers middle and upper middle class Americans an option to own a Tesla as well. This is a massive step towards making sustainable transportation available to more people. 
2. Microsoft liberates data for nonprofits.
Microsoft is developing a Common Data model to help nonprofits optimize impact. The model helps assess things like finance and operational efficiency. It also helps with program and volunteer management. Microsoft works with large organizations, like Team Rubicon, and small nonprofits. PowerApps enable smaller organizations to use technologies previously out of their reach. Microsoft offers discounts and free technology to some nonprofits.
3. Amgen liberalizes science literacy.
Amgen is working to scale science literacy by supporting youth  science education. The company has assisted around 85,000 high school students through the Amgen Biotech Experience. Amgen also runs the Amgen Scholars program for college students. Each year, 360 students from across the globe are offered a sponsored research lab internship opportunity. The science company has invested around $75 million in the project. It is now one of the most competitive summer science programs. To make science accessible to more people, Amgen funded a set of biology modules on Khan Academy. It also recently partnered with Harvard University to develop the LabXchange project. The project will feature MOOCs and simulations. It also features resources for teachers to bring more experimental science into the classroom. 4. VF Corporation boycotts Brazilian leather.
Fires burned in the Amazon for weeks without action from governments or businesses. In response, VF Corporation vowed to seek alternative sources for its leather products. VF corporation grossed over $13.5 billion last year. The company has a significant financial impact on the Brazilian Cattle industry. This purposeful move sends a clear signal to ranchers and local governments to take better care of the Amazon.
4. Timberland vows to plant 50 million trees.
The urban street wear and shoe company pledged to reforest 50 million trees around the world in the next 5 years. Timberland's Plant The Change program will supplement the Great Green Wall initiative. Plant The Change is working to plant an 8,000 km forest across central Africa.
5. Interface develops carbon negative floor tiles.
Interface released a carbon negative carpet that actually removes carbon from the atmosphere. The product was released in parts of Europe and will be available on the global market in 2020. It is a powerful example of how a company can continually challenge itself to reinvent its products and industry to not just do less harm, but to actually do good.
6. Gilead Sciences builds community to support HIV survivors.
Gilead Sciences develops drugs for people living with AIDS and HIV. They also invest in programs to provide emotional support and community. Gilead invested more than $400 million last year in social service programs. The company is continuing efforts to reduce stigma around the disease. It also encourages people to get tested and offers the support people need to live fulfilling lives.
7. IBM leverages core technology for disaster relief.
IBM's Call for Code and Code and Response programs offer social innovators funding, technology and support in developing disaster relief programs.  In these initiatives, applicants submit ideas that relate to climate mitigation. IBM has committed $30 million to Call for Code and an additional $25 million for Code and Response over 5 years.  This years contest winner, Prometeo, was a group composed of a nurse, a firefighter and an engineer. Prometeo uses hardware and software to monitor firefighter's surroundings and vitals in the heat of a fire. Each solution features proprietary technology like IBM's Watson technology, Cloud IoT and IBM Blockchain. This effectively deploys IBM's core capabilities for good, showcasing its products, building internal morale and earning consumer goodwill. 
8. eBay scales charitable donations & supports community development.
The eBay For Charity program allows consumers to make donations to over 83,000 charities as they shop. Since 2018, the program has grown by around 10%, enabling more than $210 in charitable donations every minute. With a goal of facilitating $1 billion in donations worldwide by 2020, eBay for Charity achieved this in November 2019 and continues to grow. The online retailer is also contributing to social entrepreneurship via its Retail Revival initiative where eBay partners with local governments in select cities around the country. The program offers small business owners training and placement on its platform to bring main street online.
9. Hershey takes on youth social isolation.
The classic American chocolate company has a history for empowering youth. This year, Hershey launched the Makers Of Good Teen Summit to address social isolation. The summit gave youth a platform to discuss issues like bullying, suicide and social media pressures. Hershey also started the Heartwarming Project Action Grants program. This initiative will fund local acts of kindness via micro-grants for youth.
At We First we specialize in helping brands accelerate their growth and impact and are constantly inspired by the leadership of brands like those listed above. The social and environmental crises we face are more urgent than ever and the stakes for humanity and the planet could be higher. May 2020 be a year in which more companies become purposeful and where purpose itself delivers meaningful and measurable impact to the benefit of all. Happy New Year!
Related News
We First 5: Clean Power, Cubs' Win, and the Paris Climate Agreement

Purpose At Work: How Bolthouse Farms Is Growing The Plant-Based Food Movement

TOP TEN REASONS YOU MUST LEVERAGE PURPOSE TO BUILD YOUR BRAND