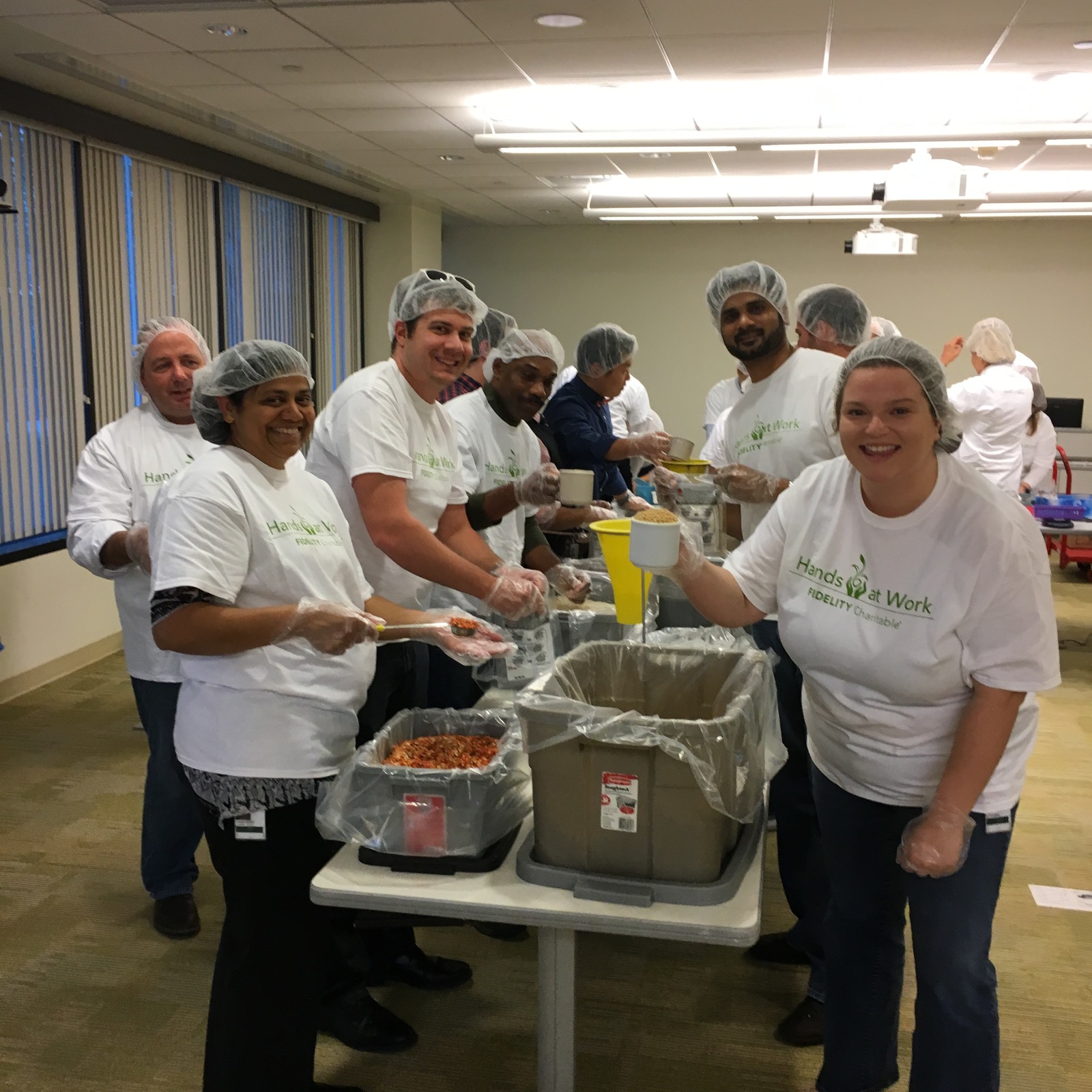 Purpose At Work: How Fidelity Charitable Makes Giving Easy and Effective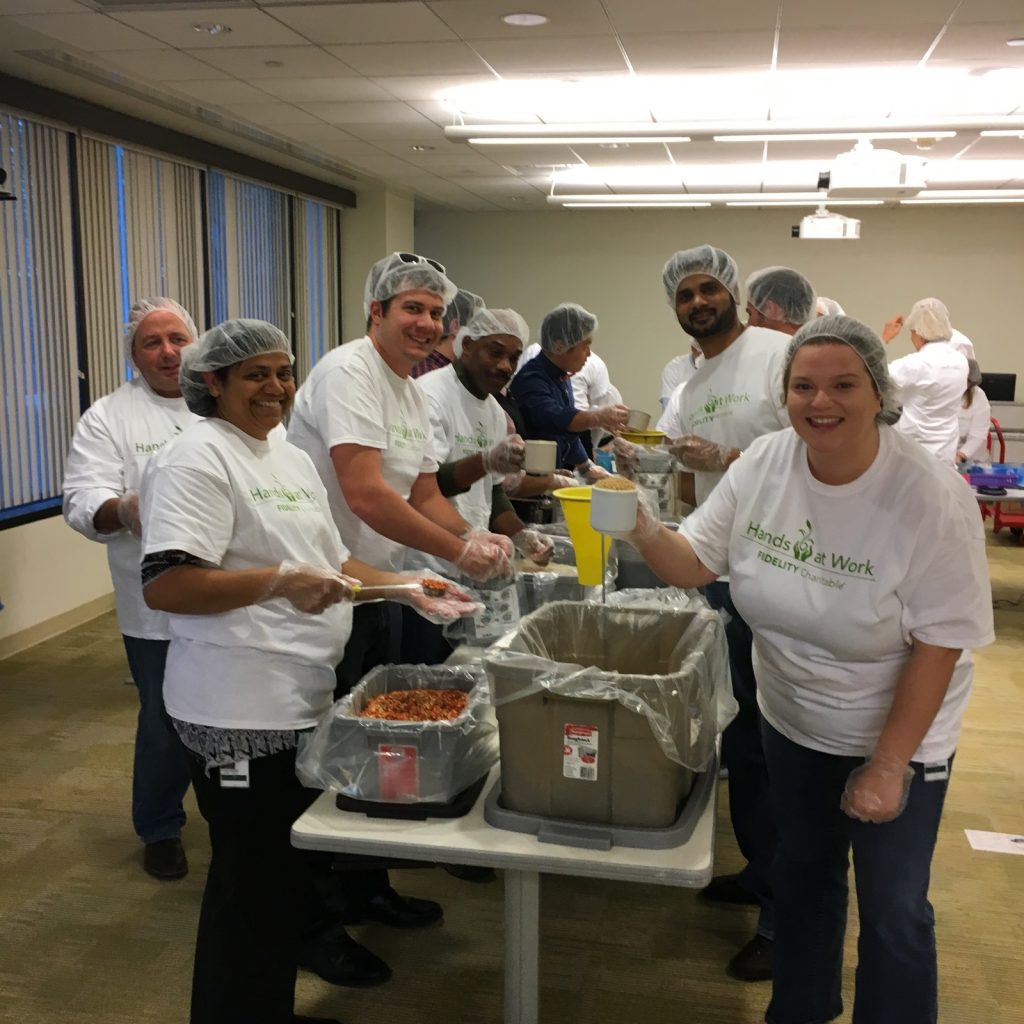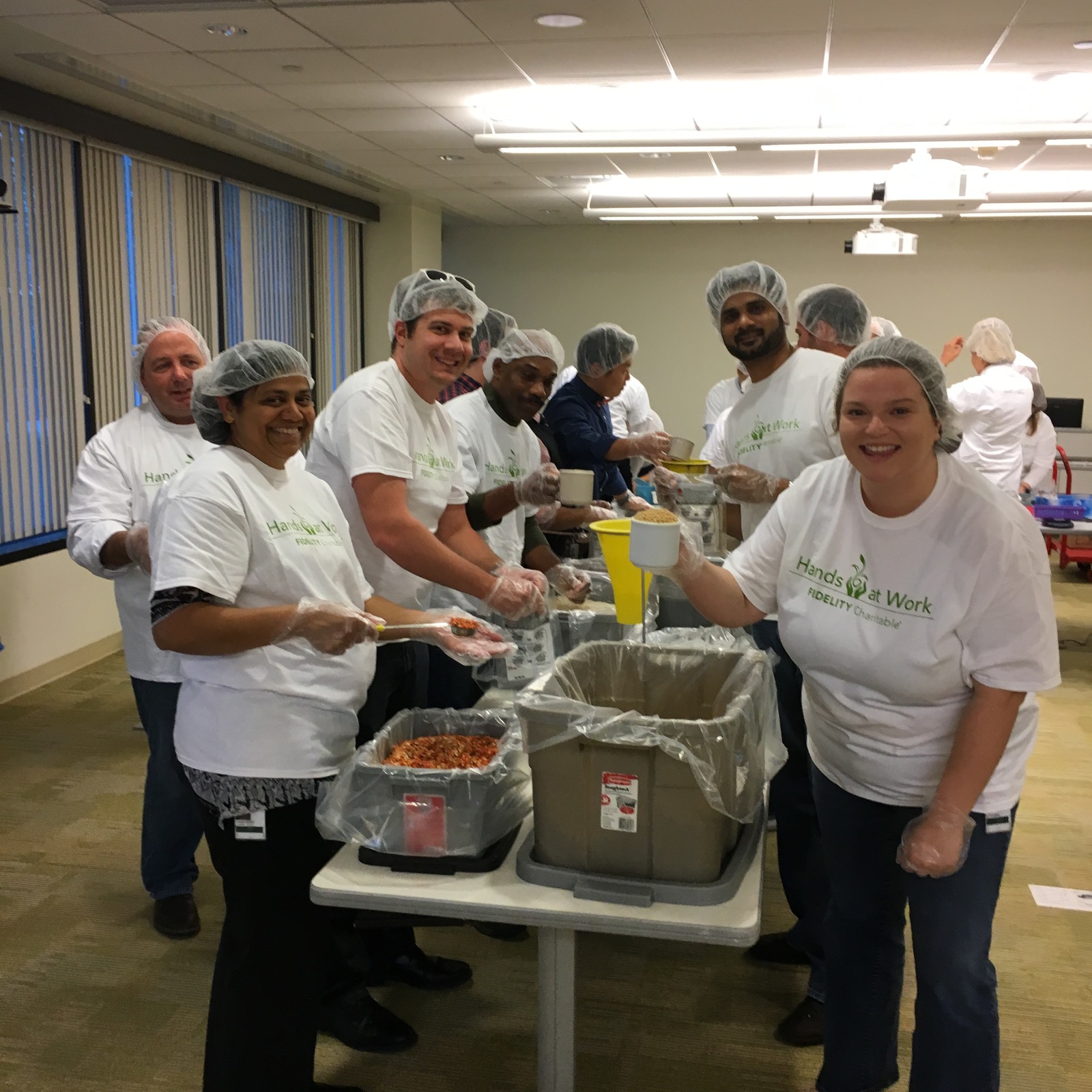 This article is part of the 2020 Social Innovation Summit series, which highlights some of the world's most astounding philanthropists, impactful companies, foundations and entrepreneurs. This year's gathering will be held virtually from June 2nd to June 4th. The high-level event will feature free workshops, keynote speakers and breakout sessions with leaders like Rosario Dawson, Gary Vaynerchuk and yours truly, Simon Mainwaring. In this interview, I had the honor of speaking with Pamela Norley, President of Fidelity Charitable®. Here's what we discussed.
Simon Mainwaring: Tell us about Fidelity Charitable and the role you play there.
Pam Norley: I became president of Fidelity Charitable® four years ago, after spending 20 years with Fidelity Investments in various leadership roles. Fidelity Charitable was established in 1991, almost 30 years ago. Our North Star continues to be democratizing philanthropy by making it easier for people to give away money so that they give away more—to grow the American tradition of philanthropy. The founding of Fidelity Charitable was the vision of former Fidelity Investments chairman, Ned Johnston, who wanted every American—not just the wealthy—have a foundation-like vehicle for their giving. He established Fidelity Charitable, a non-profit 501(c)3, that sponsors a donor-advised fund. Today, we've combined that vision with a leading technology platform to make it even simpler and more accessible for people to use donor-advised funds for effective giving.
Over the last couple of years, we've become the nation's largest grantmaker. We gave away $7.3 billion last year to about 150,000 charities, thanks to the generosity of our community of nearly a quarter million donors at all economic levels. These donors who make the decision to give through a donor-advised fund, or what we call a Giving Account®, are doing so to multiply the impact to charities they support and to dedicate dollars to making a difference in the lives of others. Right now, you can open a Giving Account® with as little as $5,000, and you don't have to maintain a minimum balance. You can also start supporting charities right away. But we're always looking for ways to further democratize philanthropy. In fact, I tell my team every day that there shouldn't be a minimum to establish a Giving Account, but rather anyone with as little as $100 should be able to be a Fidelity Charitable donor.
Americans gave away $410 billion in 2018. We just have an enormous amount of generosity in this culture. But are they giving it away with a sense of confidence, a sense of joy and a sense of purpose? We're trying to crack that code and help donors maximize their generosity.
SM: How do you communicate your story to people so they get involved?
PN: Our community is made up of nearly 250,000 donors, and we also work closely alongside nonprofits and financial advisors to help educate philanthropic individuals on how to maximize their giving. We work to stay in front of philanthropic individuals and communities, and to demonstrate the impact you can make by giving with a donor-advised fund. On our website, you can read inspiring stories about the impact many of our donors have made with a donor-advised fund. We also lean into the generous spirit of Americans and provide resources to help people who may be less confident about where to start with their giving, such as these 4 steps to boost your giving IQ.
SM: What guidance do you provide for somebody who says, "I've got X amount of dollars that I could use to make a grant?"
PN: The first question we ask is, "What do you care about?" You start with values. It's often a matter of people's personal experiences that ultimately lends them to aligning with a specific cause or organization over another.
SM: How do you help people navigate where they want to put their funds?
PN: Many people already know where they want to give, and the platform makes giving easy. But many others specifically are seeking ways to make their giving more impactful than what they had been doing—often giving in a very ad hoc way. We're trying to help them and to bring more intention to peoples' giving.  While we don't direct people on where to recommend grants, we do offer many resources online to help donors explore their motivations for giving and align around a plan for it. If you have certain assets in your account, we also offer dedicated philanthropic strategists who can assist with a strategy. They bring a sophisticated understanding of effective philanthropy at scale that can help donors explore areas of interest, as well as be as effective as possible with a grant recommendation.
Providing higher levels of support for all of our donors to give strategically and intentionally through the digital experience is something we are always working on—whether that's refining the discovery process for nonprofits, integrating planning tools into the granting process or providing access to research tools.
Our responsive design and mobile app enable a giving-on-the-go experience to our donors, so there is no barrier to giving in the moment. At some point, I want to be able to talk into my Apple Watch and send a grant to a university or food bank.  Right now, we're exploring ways to better educate donors on the United Nations Sustainable Development Goals (SDGs) and understand how their own giving may align with those. That's been one big body of work because the SDGs haven't resonated as much with Americans at an individual giving level, but it's such a great opportunity to inform people about how they can be a part of long-term sustainable change.
SM: How do you share the combined impact to everyone who's contributed to a cause?
PN: We highlight the aggregate impact of our donor base every year through our Giving Report, which shares an overview of their approaches to philanthropy, the organizations they supported and how they made more of a difference. A more recent example is sharing the collective impact we've seen our donors make for COVID-19 relief efforts; we raised $236 million in two months earmarked for relief efforts alone, and more than $2.5 billion for nonprofits. This kind of news is crucial: We put these types of things out so people can understand that when you make a call for creating impact around a disaster, people respond with enthusiasm and compassion—and that should be the standard for others to follow.
SM: How has giving changed with COVID? How do you spin up the response to the crisis?
PN: The good news is that the spirit of generosity hasn't changed amongst donors. Our latest survey shows that 79% of donors say they plan to maintain or increase the amount they give to charity this year. We've seen that play out—granting volumes are up 30% among our own donors so far this year. It has been a challenge for us as an organization to make sure we can keep up and get those grants out quickly to nonprofits, but we are making it happen.
When COVID-19 hit, we knew it was unlike any disaster we'd ever seen and were overwhelmed with a strong sense of purpose: to help guide donors to effective ways to make a difference with their giving. Part of the challenge with a disaster of this magnitude is that people can be overwhelmed with options and choose to do nothing—we want to help people get past that paralysis. We came up with a framework built around three critical pillars—to provide medical relief, protect the vulnerable and sustain all nonprofits.
SM: Are you seeing any shifts in the allocation or amount of giving after so many crises in the last year?
PN: Definitely. There were seven disasters in 2017, and our donors allocated about $60 million towards relief efforts across the full year of 2017. This year, they allocated $60 million just in March. What we have been really heartened about is that people continue to give to COVID-19 relief efforts. They're not getting weary, which you sometimes see with disasters. Instead, we're seeing people understand the long-term impact that this is having on the world. It's very encouraging. We know this crisis will change our society, and my hope is that when it comes to philanthropy, it will change us for the better—that we'll see the best of disaster giving becoming the way we give every day. By that, I mean that we'll retain the sense of urgency in addressing our challenges, the collaboration and innovation in how we are tackling those problems, and the compassion and focus on others.
SM: Is there a U.S. focus? Is there a global focus?
PN: We're a U.S. nonprofit, and many donors are highly engaged in their local communities. We've seen an incredible focus on giving to human services organizations, particularly food insecurity, in response to COVID. That said, we've also seen donors increasing their support to many organizations that provide international aid, as well as doing work here in the United States.
SM: How do you inspire optimism in your donors and yourself?
PN: Start with yourself and your leadership values. People have to know that you believe that the outcome you want to see is possible—and that their actions are helping to make progress toward those goals to believe in it too. That's where it is, again, so important to celebrate the incredible impact that we are seeing every day, even as we continue to press for more.
SM: Does the purpose-driven focus of Fidelity Charitable resonate with your employees?
PN: We get input from our associates in a variety of ways, such as surveys and various employee engagement committees, and we know that the mission and the culture are the among the most valued aspects of working for Fidelity Charitable. It's my job, and the job of the leadership team, to make sure that every associate feels connected with that mission in what they do every day—I want them to have front and center that the work they are doing every day is part of that broader purpose: We're taking the best in American culture and trying to explore it with a model that makes it easier for people to give to what they really care about. That's what we're trying to accomplish every day.
Related News
Top Ten Self-Deceptions that could Destroy your Brand

Purpose At Work: 12 Lessons From Coolhaus On Purpose, Products And Partnerships

3 Ways to Invest in Employees to Become Your Best, and Most Authentic, Storytellers