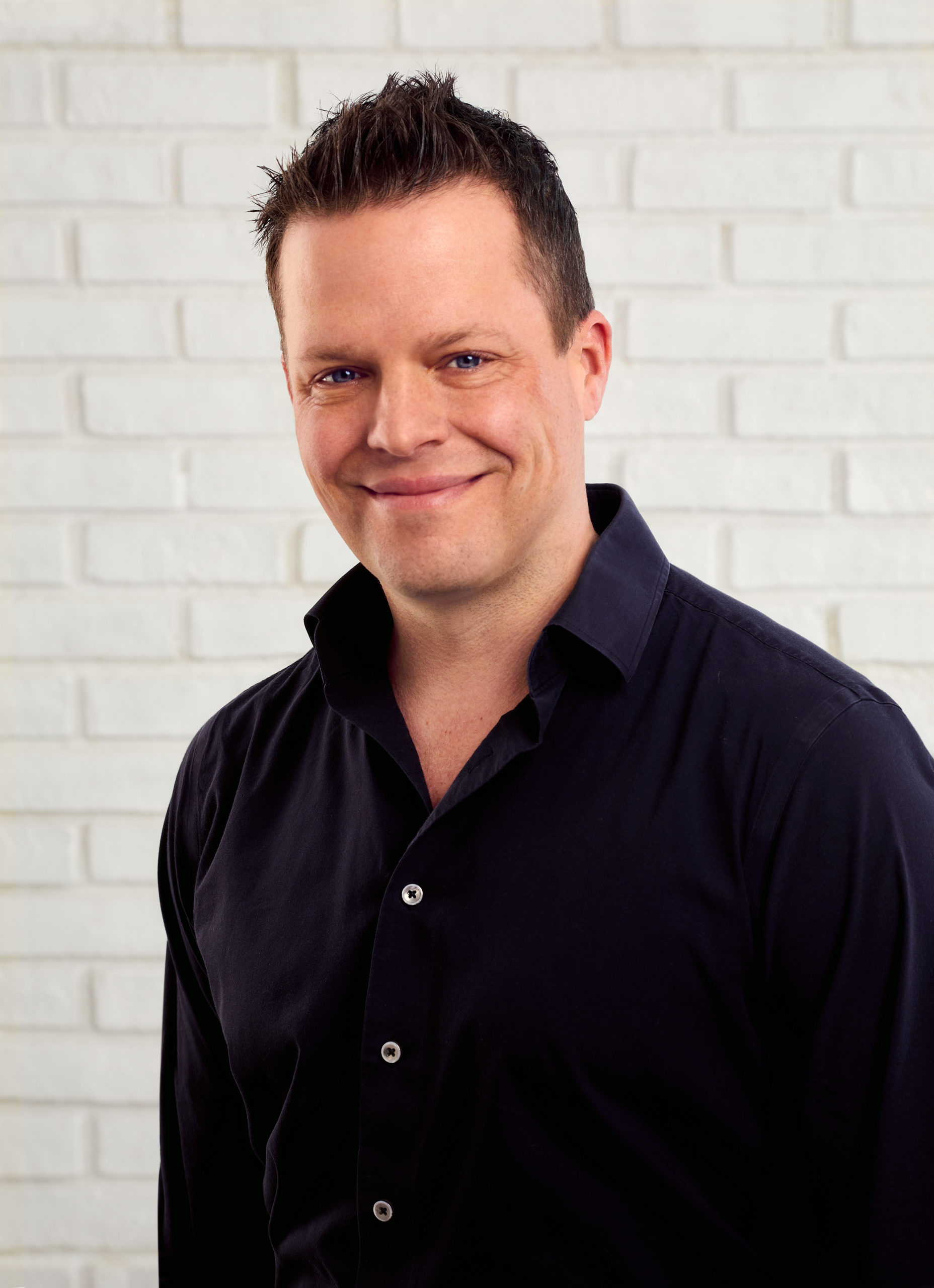 Purpose At Work: How Pampered Chef Mobilizes Its Community To Help During COVID-19 And Beyond
Uncertainty around the Coronavirus and how it will impact the economy poses new challenges for business owners. Once you retool your operations, how do you communicate with your audiences in authentic ways that still promote the financial growth of your business?
A brand doing an excellent job of pivoting operations and outreach during COVID-19 is Pampered Chef. The company has augmented its continued donations to the American Cancer Society and Feeding America.
To support the American Cancer Society, Pampered Chef is not only contributing $1 for every Mix 'N Chop product sold, it's also donating as much as 30% of revenue from virtual party fundraisers to support the American Cancer Society's Hope Lodges that have been repurposed to accommodate essential medical workers during the pandemic.
I had the chance to speak with Terry Haley, Chief Marketing Officer for Pampered Chef. Here's what we talked about:
Simon Mainwaring: You have this powerful triangulation between Pampered Chef, The American Cancer Society (ACS) and support for first responders. Why is Pampered Chef making these contributions?
Terry Haley:  The work with ACS and Feeding America is core to the brand. Doris Christopher founded the company 40 years ago with the purpose of enriching lives one meal and one memory at a time. That manifests itself in a couple of ways.
We are a direct selling company. We enrich the lives of tens of thousands of consultants by helping them find community and make income on their own terms. Since its inception, we've also strived to cultivate family connections and bring people together.
The causes flow organically from that. In 1991, Doris Christopher developed the 'Round-Up from the Heart' program to help the domestic hunger crisis in the United States and support the company's mission to enhance the quality of family life. She chose to partner with Feeding America, making it the company's first national cause-corporate partnership and one of Feeding America's first cause marketing partnerships.
In 2000, our relationship with American Cancer Society started. Breast cancer is an important issue with our consultant base. You've got to think about issues that are aligned with your core purpose. Another successful way is aligning with what motivates your key stakeholders.
SM:  What made Doris so mindful of the role of community?
TH: I think it was just core to her value system. Her instincts were similar to a lot of people in today's gig economy. She was a home-economics teacher. She had raised two children and was trying to find career fulfillment, something that contributes both 'to my family and to me personally,' while balancing life.
We focus on giving our consultants and customers kitchen-confidence that allows them, on their own terms, to nurture family relationships. They flow with their time to live their ideal lives.
SM: What's the long term vision for the company?
TH: We're focused on building community and helping people instill confidence in their lives. That could be as a parent, a friend or a businessman or woman. People have essential needs and tension areas that we need to evolve and solve for. We work to manifest those changes. That's our True North.
With our cause-focused partnerships, the goal is to align with that True North and our mission. At the same time it excites our consultants as they engage within their communities. It gives them tools and opportunities to wrap their business around something more purposeful.
We announced our accelerated partnership during COVID-19 with Feeding America and American Cancer Society. I've rarely seen such raw emotion evoked. Our communication is all webinars right now. But the passion, the enthusiasm of our consultants spoke to the character of this company. It sure as heck made me feel good.
SM: What has shown up in terms of the response from your wider brand community?
TH: It was a thrill for us. Every May we focus on supporting the American Cancer Society. For several years it was called 'Help Whip Cancer.' It was centered on breast cancer. In 2019, we evolved our partnership to include Hope Lodge. To go to a Hope Lodge is a moving experience. It's for cancer patients who need to travel for treatment. This provides a place for them and their family to reside together. It helps them focus on treatment and not worry about the economics.
We acted quickly when COVID-19 hit to see what we could do. Within four days we had doubled our contribution to Feeding America. We announced system-wide in terms of the percentage of our party sales that would go to them.
We immediately then started talking to American Cancer Society. May was coming up. How would the Hope Lodge work if you have people with immunocompromised situations being in a public forum where people are coming in and out from a healthcare facility?
To their credit, they were already thinking about it. If they can't take care of patients right now, what they can do is take care of healthcare workers and first line responders who can't go home. Sometimes their level of exposure poses a risk to their family. This gives them a place and a community to come together.
Not only did it inspire our consultants, we've also seen customers, hosts and guests rally around the idea of throwing one of these parties. People are cooking more from home right now so they need houseware items. It also gives them a social connection with their community. They get discounted products and they can support something that is truly important to society.
SM: How do you share the story in ways that cut through the noise?
TH: We've been doing some public relations and social posts but not too hard. Our model is our voice. The customers and tens of thousands of Pampered Chef consultants who are trying to live out our purpose, grow their own businesses and improve their own communities. They are the voice for us.
It's not easy to do business during a time like this because you want to feel appropriate. This gives our consultants an opportunity to talk to prospective party hosts, guests and customers about shared values. It gives them pride in the organization and tools that they can bring to their communities to do some good while they're growing their business.
SM: What are some of the pain points showing up that maybe others could learn from?
TH: We're fortunate in terms of our business. It obviously allows you to look at things through a different lens with different issues. Our primary goal right now is to service our consumers, our communities and particularly our consultants.
How do we make sure they have the tools, training, knowledge and information to thrive throughout this? We're thinking about what will happen as we get back to semi-normal or normal. What are people going to start doing? What will they stop doing or desire less? We're thinking about the future for how our consultants will operate their business as well as how people look to interact with products and brands so we can continue to thrive. There's no crystal ball. I do see an accelerated inherent move towards more digital commerce and digital interaction.
SM: How do you see your business and relationship to employees and customers changing?
TH: One thing that is critical is how we approach our teams and our people. How are we treating the realities they're facing in their own ways? Maybe they're at home with children and trying to balance work. They may be called upon to be a teacher and a parent in isolation. We're trying to bandage it and do the right things. Are we approaching them with empathy? Are we listening and trying to help them solve problems?
Connect with your people. It could be just 15 minutes across every level of the organization to check in. No business. Those bonds, regardless of the next challenge, will make the group better prepared to conquer whatever adversity is to come.
SM: What would you say are going to be the defining traits for companies as we get through this?
TH: We're in marketing, so resiliency is a core trait for all of us. People will look at how you worked for the betterment of the lives of your employees and your community. They will look for your organizational values and characteristics.
Simon Mainwaring: Any advice you'd give to a brand sitting on the sidelines in terms of purposeful contributions?
Terry Haley: It's not a question of should you. It's a question of how. It's not about co-opting a charity or just finding something to align with. Look inward at your organizational values. What inspires the people that work for that organization? What motivates the stakeholders around it?
It's not just on the revenue side. Think about it from your employment standpoint, too. How much does it cost to onboard a new coworker? Find something they can emotionally attach to. I fully believe retention and productivity improve. You're targeting a personal belief and passion versus just being a paycheck.
Think of it not as charity, but as your cause. What do you stand for? It can be as simple as defining and working to make the improvement you're looking to catalyze in people's lives. You will make more money once you've cracked that. It will play itself out over the long term. You'll get advocacy. You'll get passion. You'll get loyalty. It'll work.
Related News
Purpose At Work: How MLB Hits Purpose Out Of The Park

What McDonalds, Coca-Cola, and Target Reveal about the Minefield of Good Intentions

#GivingTuesday: The Must Do Kick-off to the Holiday Season!