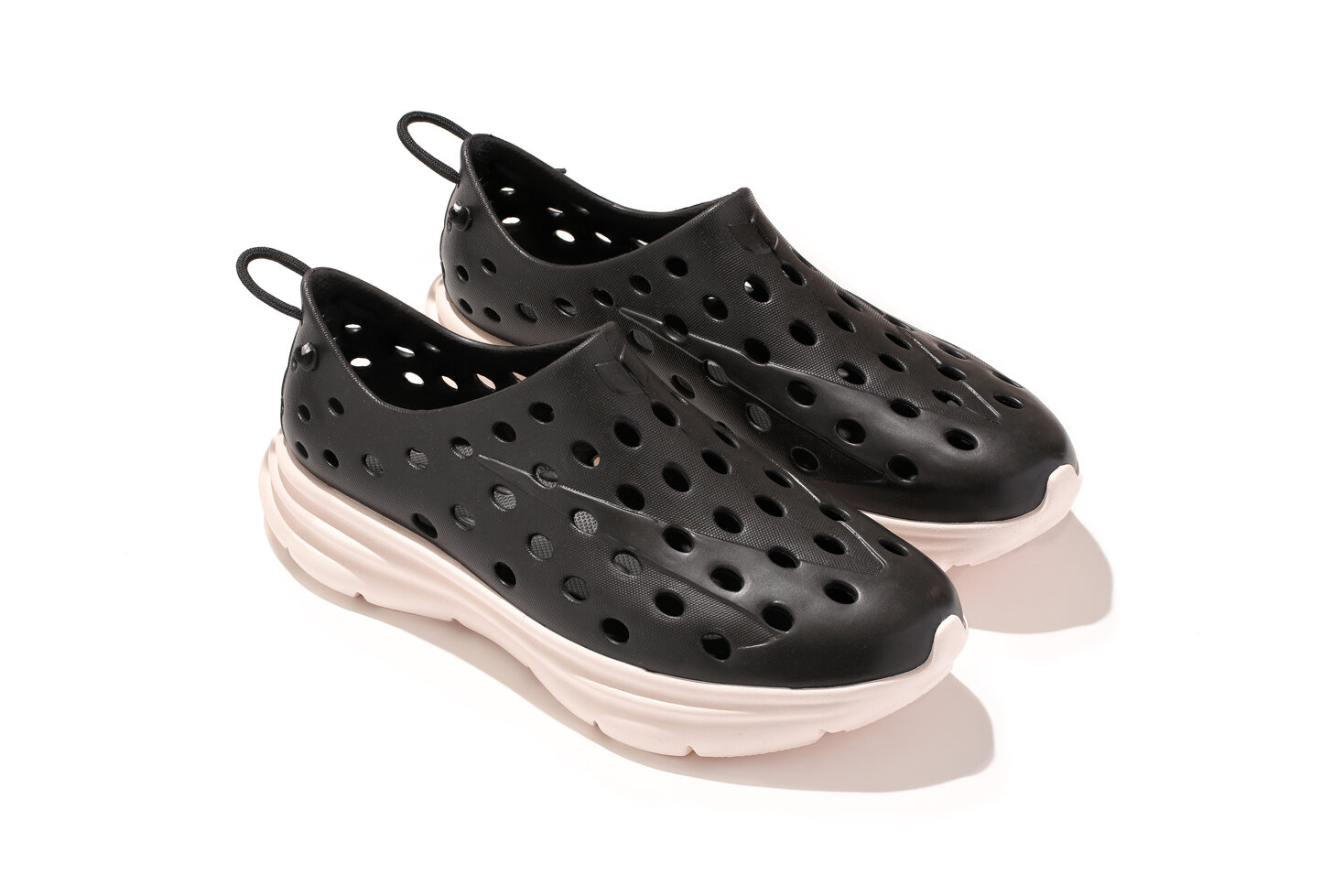 Purpose At Work: Lessons From Kane On Launching a Purposeful Footwear Brand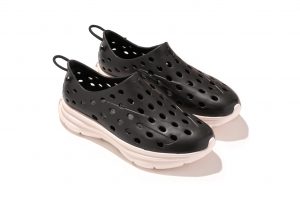 How do new brands cut through the noise to win consumers' eyeballs and purchases? In crowded industries like footwear, there's serious competition and high stakes when it comes to building a brand. Kane Footwear is a great example of a startup growing demand and community.  By combining personal experience with passion and purpose, Kane's early success offers lessons to entrepreneurs on the journey to building impactful businesses.
"It's about creating better for you and more climate friendly products,"  John Gagliardi, Kane's CEO, tells We First.  "I think we've done that here." His father started a sneaker store in Brooklyn, New York in 1976 and expanded over the years. As a youth, he sold shoes at his father's shops. "I got to interact with all types of people from doctors to rappers to baseball players. I got a good feel of different cultures." 
Gagliardi also received a Lacrosse scholarship to Johns Hopkins in Baltimore and played in a professional league.  Born from his passion for sports, he started, grew and sold a company called Maverik. "We manufactured sports equipment in Asia. As I got older, I realized we probably weren't using all the best materials." 
After selling Maverick to Bauer Hockey, Gagliardi applied his love for sports to coaching youth. "I'd wear other types of popular EVA shoes all around," Gagliardi says. "I figured that we could do this better. About a year and a half ago, I hired a materials expert group called Material Connexion out of New York to find the different ways we could make more planet-friendly, Crocs-like shoes, with some functionality."
Through the research, Gagliardi discovered two companies that could manufacture bio-based foam similar to EVA materials without compromising functionality. Kane ended up partnering with a Brazilian company called Braskem to manufacture their products from sugarcane pellets. 
"I hired a developer, a designer and a podiatrist that worked with a lot of pro athletes," Gagliardi says. "Doctor Geller, out of Los Angeles, worked with our designer out of Boston. We were able to put the minds together to create a functional, active recovery shoe that's made from planet-friendly materials. That's how we created our first model, The Revive."
By following his interests, applying himself and partnering with people and companies that could help him bring his idea to life, Gagliardi is off to a great start. Kane's journey offers insights for brands looking to Lead With We.
Standing out in a crowded category
While opportunity presents itself, there is serious competition that makes it difficult to carve out a competitive advantage. That said, Gagliardi saw a need that Kane could fill. 
"People are wearing more casual apparel and workout gear through the day. It's also happening in the footwear space," he says. "I saw that and felt like we could put some functionality to it and build a proprietary last whereas some other brands use an existing last based on a tennis shoe."
The proprietary last allows Kane to create a customized mold that offers support, simulation, style and relief.  "We wanted to have some functionality to it. We're thinking about being an athlete after games, between games, over the weekend. I wanted something that had some recovery aspect to it."
The functional design of the Kane story has resonated with athletes and athletics professionals. "A lot of trainers have reached out. We have some pro soccer players, cyclists and highly active people getting in touch," he says.
A critical aspect of refining the design was collaborating with Dr. Geller, a foot doctor who treats more than 100 patients a day. 'We try to counter main pain points with a raised heel, nodes for blood flow and higher arches," John says.
Another way Kane stands out is through its storytelling. "Our athletes are active people who demand more now," he says. The combination of purpose, functionality and design make up Kane's unique selling points. 
"It's one step at a time. We're not looking to conquer the world in two or three years. We're looking to build our brand over a long period." Kane's slow and steady approach to growth is also reflected in its business priorities. "We want to source our products from Braskem for as long as possible to improve on some of our current projects," Gagliardi says.
The takeaway here is that by making the right partnerships, telling impactful stories and making products that are good for people and the planet, you can gain consumer attention.
Challenges of launching a new brand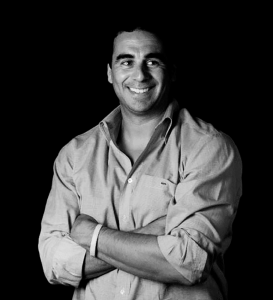 John has launched several brands and even with experience, "It's never a smooth road," he says. "Usually there's production issues. Anything can go wrong. We're fortunate to partner with Braskem, which doesn't usually work with startups. They believed in us, our story, and our products." By joining forces with more experienced assistors, Kane is able to hedge against some of the production risks many startups face.
Another obstacle Gagliardi highlights is the challenge of public relations.  Kane works with Purple Orange to "spread the word and get the message out there," he says. "We don't put financial pressures on ourselves too much. We try to manage our budgets properly, and keep expenses low because we know it's going to take some time to build a company."
Some founders struggle with how to justify funding sustainability efforts to investors. "Our B Corp certification allows us to make decisions based on what's best for the environment and for our brand as well," John says. "We don't need sign off from our investors to give us the power to make those decisions."
Ultimately, seeking expert guidance and joining purpose-led certifications can help you navigate some of the challenges of starting a new brand.
Lessons from launching a brand on Kickstarter
Kane kicked things off with its Kickstarter campaign. Over 1,300 backers donated, pre-ordered and interacted with the brand before its official roll out.
"It's been a good learning experience," John says. "People ask a lot of questions about sizes and color. It's been a good pre-selling platform for us to learn about what people want. It may further shape our FAQs. With our product being made in Brazil, we're trying to learn as much as possible before we go D to C on June 20th."
The shoe brand also discovered significant interest from international consumers. "A lot came from Australia," Gagliardi says. While it's mainly focused on North America, Kane can ship worldwide. "You start thinking about design patents in other countries and stuff that maybe you would have done until later on." 
Kickstarter, if done right, can be a great way to gain consumer insights and pre-launch buzz around your brand, not to mention the fund raising possibilities.
Authentic storytelling
Purpose has become competitive. Brands large and small are looking to win consumer goodwill by leveraging their socially and environmentally responsible acts.  How can brands tell their stories in an authentic way that captures attention?
"There's some things that most people understand," Gagliardi says. "Carbon neutrality is a big push by a lot of brands. We see some auto companies trying to be carbon neutral by 2030. Amazon is shooting for 2040. We come out of Brazil carbon neutral. Shipping it on a boat up to America is where we need to offset our carbon. A lot of people can understand that story.  That's the way we've been getting through to people so far."
Kane's CEO says that the company's commitment and storytelling around environmental responsibility has paid off from a business to business sales perspective.  "A large public company reached out to us. They loved the sustainability and planet-friendly aspect of the story. They kept talking about that," Gagliardi says. "They feel like us. That's where the world is going. It's what people want. It's a big separator from what other brands are doing currently."
To further authenticate its eco-conscious ethos,  Kane is a member of the 1% For The Planet initiative. They focus their contribution on offsetting their remaining environmental footprint. "We work with a fund that makes us carbon neutral." John says.
The road ahead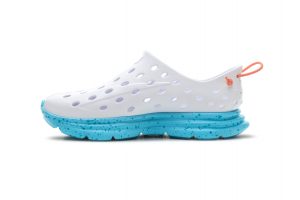 Kane will transition to its direct-to-consumer eCommerce launch in June, 2021. John says that large retailers have been showing interest, but he is being selective about who he works with.  "We'll probably do some collaborations with specialty shops but we're not looking to go to mass retail anytime soon."
Kane is sticking to one The Revive model for now and may add a new design in 2022. They also plan on offering a wider variety of colorways. "We're going to introduce more options that speak to more people, Gagliardi says. "Maybe if you went to Stanford, you want something maroon. If you went to the University of Maryland, you might want something red and black. We're hoping to play that game a bit." Kane's two part mold allows them to have more flexibility in colors compared to one part molds, he points out. 
In addition to product expansion, the shoe brand seeks to advance its reach within the high school sports community. They have received attention from coaches and hope to further develop those relationships.
Lessons for entrepreneurs
With Kane's building momentum and his own previous entrepreneurial experience, John Gagliardi shares three parting tips for founders on how to build a successful startup.
"You have to be real about purpose. I don't think you pound your chest. You just got to show it and be consistent. Actions speak louder than words. It takes time to build trust." 

"Do your research. Read. Read the articles, read what's going on. Go to trade shows when they open back up. Learn as much as possible."

Anyone can create any brand they pretty much want. You just have to be willing to figure out how. Roll up your sleeves. Take one step at a time. If things are going well, keep going. Anything is possible."
Related News
We First 5: Celebrating Mother Earth

Top Challenges, Opportunities and Trends for Socially-Minded Brands

Purpose At Work: How CleanWell's Sustainability Commitment Wins Market Share