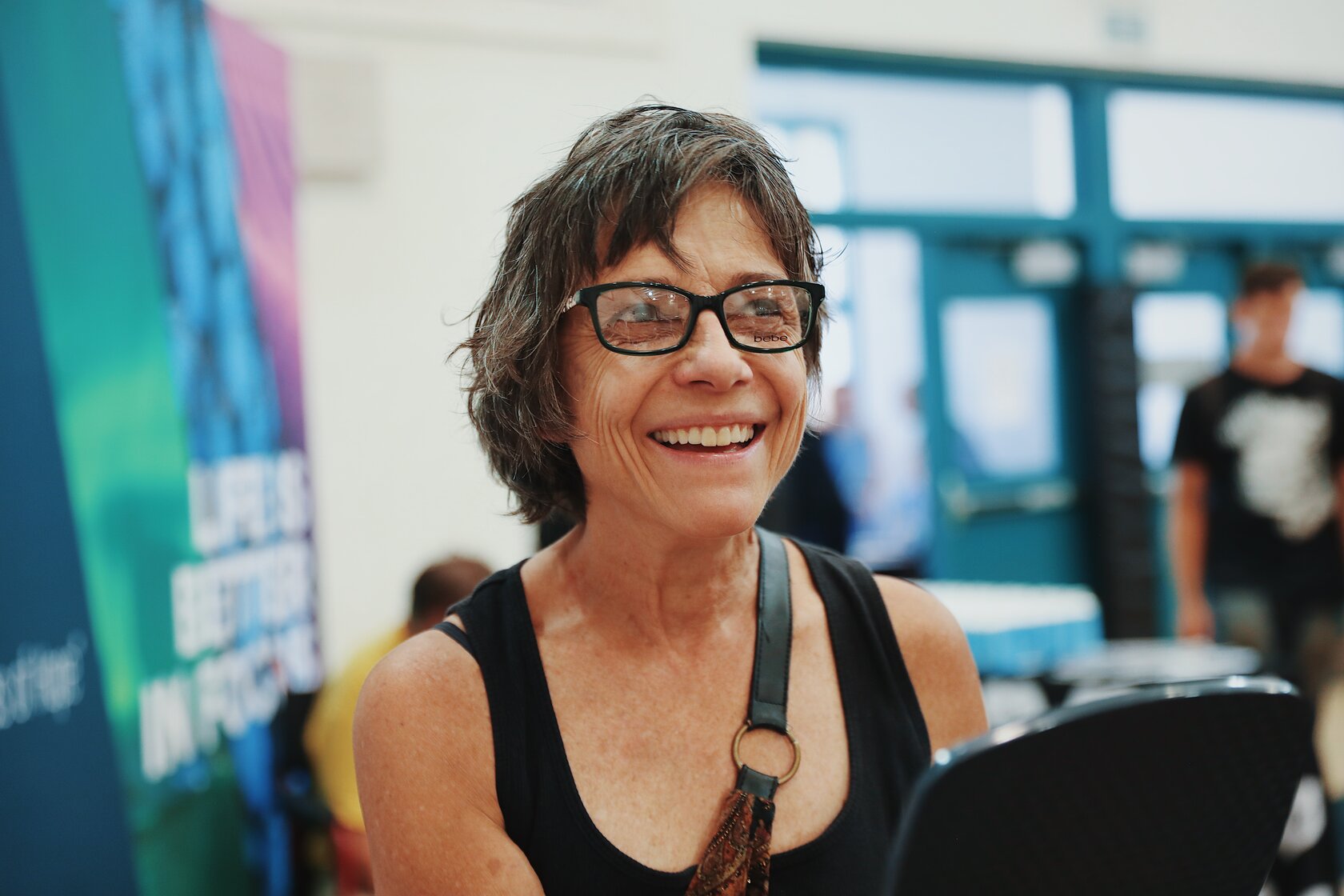 Purpose At Work: Lessons From VSP Global On How To Lead With Purpose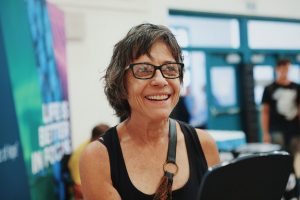 Impact is now competitive and big brands across sectors are dedicating resources into driving business growth through purpose.  But how do you authentically develop your purpose? Companies large and small, from legacy brands to scrappy startups seek the key to building a community of stakeholders that support their business and collaborate in building a better world. A wonderful example of a company that's marrying purpose and growth is VSP Global.
The optical industry leader began with impact-driven origins but just recently refined and clarified their purpose. "We hit an inflection point," Wendy Hauteman, Chief Marketing Officer at VSP Global, tells We First. "We just celebrated our 65th anniversary. We've grown so much."
The health-focused organization includes complementary businesses, ranging from vision insurance and eyewear, to lenses and optical laboratories, as well as eye care practice software and services and a national retail footprint through Visionworks, which it acquired in 2019. VSP serves nearly 90 million members through a network of 40,000 doctors. "We were at an inflection point in our organization. We took a pause to reflect and look towards the next 65 years," Hauteman says.
"Everyone knew our mission statement. 'We help people see.' But when we asked ourselves, 'Why do we exist? What is our higher level purpose? Who do we want to be in the future?' Those were harder questions to answer."  VSP Global's process of refining its purpose offers noteworthy insights for entrepreneurs and executives seeking to Lead With We.
Clarifying purpose:
After 65 years, the shift to double down on purpose was inspired by various factors. "We were founded by a small group of optometrists that wanted to find a better way to provide access to high quality affordable eye care," Wendy says. "That vision remains the same today as it did then. We knew that we needed to stay true to that. But we also need to change and evolve as we look forward."
Changes in the industry, recent acquisitions and organizational shifts were some of the reasons VSP Global dove in on purpose. "We doubled the size of our company two years ago when we added Visionworks. Our President and CEO, Mike Guyette had been there just for a couple of years. It was time for us to look at ourselves and see how we were going to evolve," She says.
After several months of internal work, assisted by We First, VSP Global developed a new sense of purpose, which they sum up in their purpose statement, "to empower human potential through sight," Wendy says.  "The word 'empower' was very important to us. We're a humble organization and we want our stakeholders to have the spotlight. We want to empower our doctors, clients and members. This statement has become a guiding light for us, especially through the pandemic in 2020, where we really had to pivot in all areas of our organization."
Through the purpose journey, VSP Global found that many of their competitors used the lexicon of sight. They repositioned themselves in the human potential business. The tool of their trade is sight. It goes to show that brands don't have to begin and end within the limits of their industry.
The takeaway here is that it's never too late to refine your purpose. When immersing your brand on the path to purpose, it's important to stay true to your roots while looking to the future that you want to build for your business, your community and our world.
Building culture:
Once you clarify your brand's purpose, it's time to integrate and develop it throughout your corporate culture. "Internal engagement was absolutely critical for us," Hauteman shares.  "I just read a McKinsey study that showed 82% of employees said it was really important for their employer to have a purpose. Only 42% said that, 'my company's purpose is really impactful.' We didn't want that gap. We knew we wanted to involve everyone at every level of the organization in order for this to be successful."
To begin, VSP started with its Board of Directors, CEO and senior executives. While training leadership is instrumental, Hauteman found that creating purpose ambassadors across the employee ranks was critical to authentically integrating purpose. "We needed them to help bring purpose to life within the organization."
"We revisited our mission statement. We created a brand new vision statement. We have a new positioning statement, and we have new key differentiators and message leads from across the organization," Hauteman says. "It was pretty comprehensive, but we just did checkpoints all along the way to make sure everyone knew that we were still working on this and that they would be brought along in the process." Those purpose ambassadors have also been critical to keeping purpose relevant and fresh over time. Having purpose-led merch also helps keep purpose top of mind, Wendy says.
While the initiative did originate in the marketing department, it was critical for VSP that it didn't feel like a fly by night campaign. "This was something we needed to reiterate constantly as we went through this process, that this is now our new decision-making tool," she says. "The decision-making tool includes a series of questions. As we take on new initiatives as an organization, our leaders know we need to put it through that decision making tool. Does it fall into something that is purpose-led, is it something we may not want to do?"
The vision benefits company found purpose to be especially helpful during times of crisis. VSP Global started their purpose journey right before the pandemic. "The purpose process has so much to do with how we reacted and interacted with each other once we were remote," Hauteman says. "There was this new level of kindness and empathy between workers. I believe that was born from purpose."
Measurement is also essential to assessing and improving upon purposeful commitments. "We saw some of the highest employee engagement scores we've had in over 10 years," VSP Global's CMO says. In addition to routine surveys, the company conducted employee check-ins. "We asked, 'How are you doing? How are you feeling?' Hauteman says. " Surprisingly, engagement and enablement went higher in 2020 and that comes from how we connected around purpose."
Acting on purpose during COVID-19 and beyond:
The pandemic has presented VSP Global with challenges and opportunities to do good. Throughout the process, the company's purpose has helped them navigate decision making during crises.
"Not only do you have to take care of your employees during catastrophe, you have to take care of all of your stakeholders. Their expectations are amplified," Hauteman says. "We did the pandemic pivot to empower our doctors and clients to continue to ensure that their employees could still get the care they needed."
Just because the pandemic was underway didn't mean eye care emergencies would take a time out. In response, the company expanded access to essential and emergency medical eye care services for its members. This meant that instead of going to an ER or a hospital, VSP members could get the care they needed directly from their VSP network doctor.
To help network doctors offset pandemic-related expenses and thank them for taking care of their patients during a difficult period, the company established a grant program. Nearly 9,000 doctors received a one-time cash through the initiative.
In addition to shifting business processes to serve their customers and employees, VSP Global continued investing in Eyes of Hope its charitable platform. "Eyes of Hope is all about removing barriers," Hauteman says. Poverty, disasters and other hardships prevent over a billion people from accessing quality eye care. Eyes of Hope offers programs and resources that have helped over 3 million people get access to the care they need.
An excellent example of an empowering initiative from Eyes of Hope is the mobile clinics program. Founded in 2005 in response to Hurricanes Katrina and Rita, the program now has three mobile units – effectively an optometrist's office on wheels – in which local VSP doctors volunteer their time to provide eye exams to those in need. Prescription eyewear can even be made on the spot.
While COVID-19 paused the mobile clinics program, VSP Global was well positioned to ensure access remained available through its gift certificate program. Through partnerships with organizations like the American Red Cross, the company was able to continue distributing gift certificates for no cost eye care and glasses to adults and children in need.
Partnerships for purpose:
Partnerships are also a great way to scale impact and authentically act on purpose. VSP partnered with the American Diabetes Association on a multi-year campaign to raise awareness of the critical role eye exams can play in early detection and prevention of diabetes-related eye disease. "We're taking a focused role in connecting eye health to the diabetes epidemic," Hauteman says. "34 million Americans live with diabetes, but there's 88 million that live in that pre-diabetic state and most of them don't know it until it has developed into diabetes."
People sometimes see their eye doctors more frequently than their regular doctor, Hauteman says. "Eye doctors are often the first to detect signs of diabetes. People often don't realize that eye care professionals can detect signs of diabetes, glaucoma and hypertension. It is a window into your overall health," she explains.
In its work to emphasize the role of optometry in early detection, VSP is also piloting solutions at the point of care. "We recently partnered with some doctors in Ohio, who are actually able to execute or offer A1C screening in their offices to detect diabetes."
Another stand out collaboration is with the National Association of School Nurses. "Through VSP Eyes of Hope's 'Sight for Students program, we provide gift certificates for students in need to receive no-cost vision care from a local VSP doctor. To maximize the impact of the program, we partner with school nurses, who are on the front lines of providing vision screenings to students across the country," Hauteman says. "They deliver the gift certificates directly to students who lack access to private insurance but need to visit an eye doctor for a comprehensive eye exam and vision correction. This partnership started in 1999 and almost 900,000 children have received free eye exams and glasses, which has helped transform their academic performance and their potential in life. We're able to reach so many more lives together through this critical collaboration."
The takeaway here is that it's critical to find partners that can compliment your skill sets in scaling the reach and impact of your purpose-led initiatives.
Lessons from VSP's CMO on how to Lead With We:
VSP's experience of defining and acting on purpose presents an excellent case study for brands looking to scale purpose and profits. Here are some key takeaways from VSP's CMO, Wendy Hautman, on how to cultivate a purpose-led company.
"When you're defining your purpose statement, every word matters. Take the time to hold discussions and get input from leadership and representatives of all stakeholders."
 If you're going down a journey like this, go into it without having a sacred cow. For example, we started this journey with our mission statement. I didn't think we should touch it because it resonated and had been around since the company started. I got some great feedback that encouraged me to dive into it. If it can end up being something bigger and stronger, that might be okay too. Now our mission statement, which was we helped people see, is now 'we help people see every possibility.' It's stronger and more impactful. That only occurred because people challenged me and I was able to look at it with an open mind."
Leaders need to walk the talk. Your employees are watching. They're learning from leadership and we need to set examples of what that looks like.
Related News
We First 5: What You Need to Know this Friday

Purpose At Work: Warby Parker's Keys To Success

How To Scale Brand Impact With OOH and Social Media