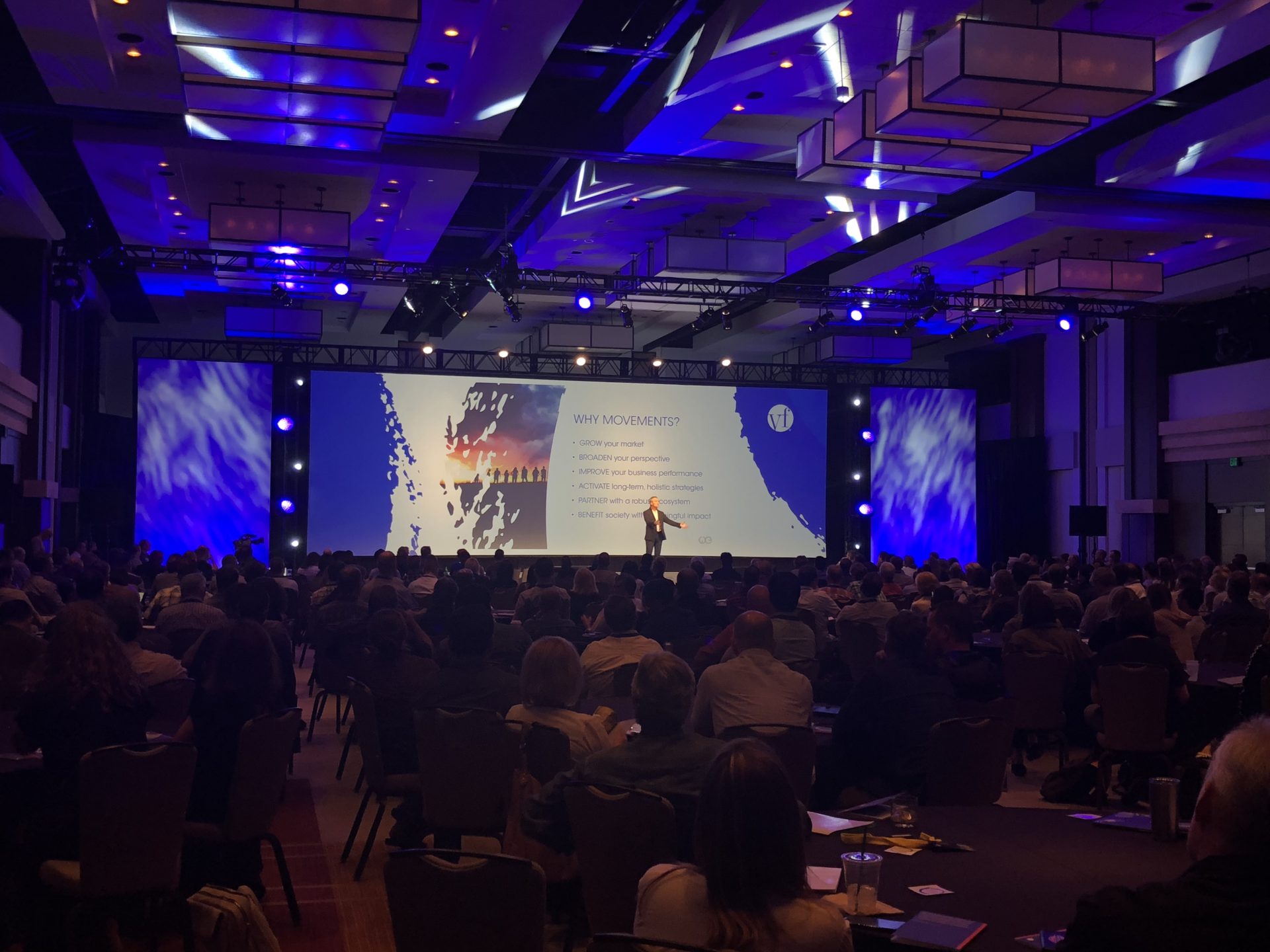 We First Works Launch: How to Unlock Value Across Your Entire Company through Purpose
We First Works is launching at the end of this month and one of the most important questions you can ask is, "What will be the return on investment for taking these courses?" Let me speak directly on the course titled: 'Defining Your Company Purpose'.
In our experience, entrepreneurs, young companies, and even large organizations struggle to define their purpose because they are either too close to the business or too busy to make it a priority. Additionally, defining your purpose is a specific skill that few companies have in-house. At We First, we've been fortunate enough to do this work with many of the leading purposeful brands and over the last seven years have developed a methodology that has been road tested in the marketplace, time and time again. This course takes you through that methodology in a step-by-step process and here's the value it unlocks for your business.
DECISION-MAKING VALUE: Purpose – the reason your company exists –  gives you the power to decide what to do (your products, services and marketing), but also what not to do (things to stop doing because they are not aligned with your company). In this way it relieves pressure on the endless decision making required to build a company and creates a far more defined brand for consumers to understand.

CROSS -DEPARTMENT VALUES: Purpose applies to all aspects of your business and unlocks values across your suppliers, employees, culture, customers, consumers, marketing, sustainability and social impact programs. In fact, one of the most under-appreciated aspects of purpose is how it becomes a culture and innovation driver as it defines how every department moves forward in an aligned way.

NEW TALENT VALUE: It's hard to compete for the talent you need to build your business today. Most especially Millennials and Gen Z employees want to work for companies that share their values. So, in addition to salary and benefits, purpose is a powerful driver of talent acquisition.

COMPANY CULTURE VALUE: Purpose is critical to building a culture that unlocks the best work and greatest productivity from your employees. When your people feel like they are contributing to something meaningful, they bring their full and best selves to their work which ultimately building out your bottom line.

PRODUCT INNOVATION VALUE: Deciding what product to take to market or how to innovate your existing products becomes that much easier when your have your purpose as a guide. Not only will it encourage your company to become more responsible, which mitigates the risk of consumer or media activism against your company, but it also inspires everyone inside your company to think in new ways that will be consistent with your brand and meaningful to the marketplace.

CUSTOMER/CONSUMER VALUE: The fastest way to build your business is to inspire your customers and consumers to talk about your brand and products. When you have a clearly defined purpose, that becomes so much easier. Suddenly they feel like part of a movement that is larger than your brand and everyone within your brand community can effectively become an extension of your marketing department.

SUSTAINABILITY/IMPACT VALUE: Purpose is now one of the leading drivers of brand growth and it empowers every organization to do impact work that represents their values to accelerate growth and have a positive social impact. Increasingly storytelling around such impact is becoming the new marketing as it shows that your brand means what it says and is authentic and accountable at a time when almost all demographics are distrustful of traditional advertising.

FULFILLMENT/SIGNIFICANCE VALUE: Purpose plays a powerful role on a personal level for everyone inside a company. We all seek meaning in our lives on some level and purpose allows everyone in your organization to find fulfillment and to feel like the time they invest each day has some significance. Ultimately, this is the great reward of purposeful business because it allows you to bring your best skills to something that rewards you on a deep level, and each of us deserves nothing less.
This We First Works 'Defining Your Company Purpose' course walks you through the We First methodology that has been crafted in our work with some of today's most successful purpose brands. It's all laid out in an easy to follow format that allows you to arrive at a simple and singular purpose statement that can unlock all the value described above. For a small investment you get world class guidance in how to become the successful and impactful brand that you deserve to be. Be in the know and sign up to be alerted of the launch at the end of the month. Here's to your success!