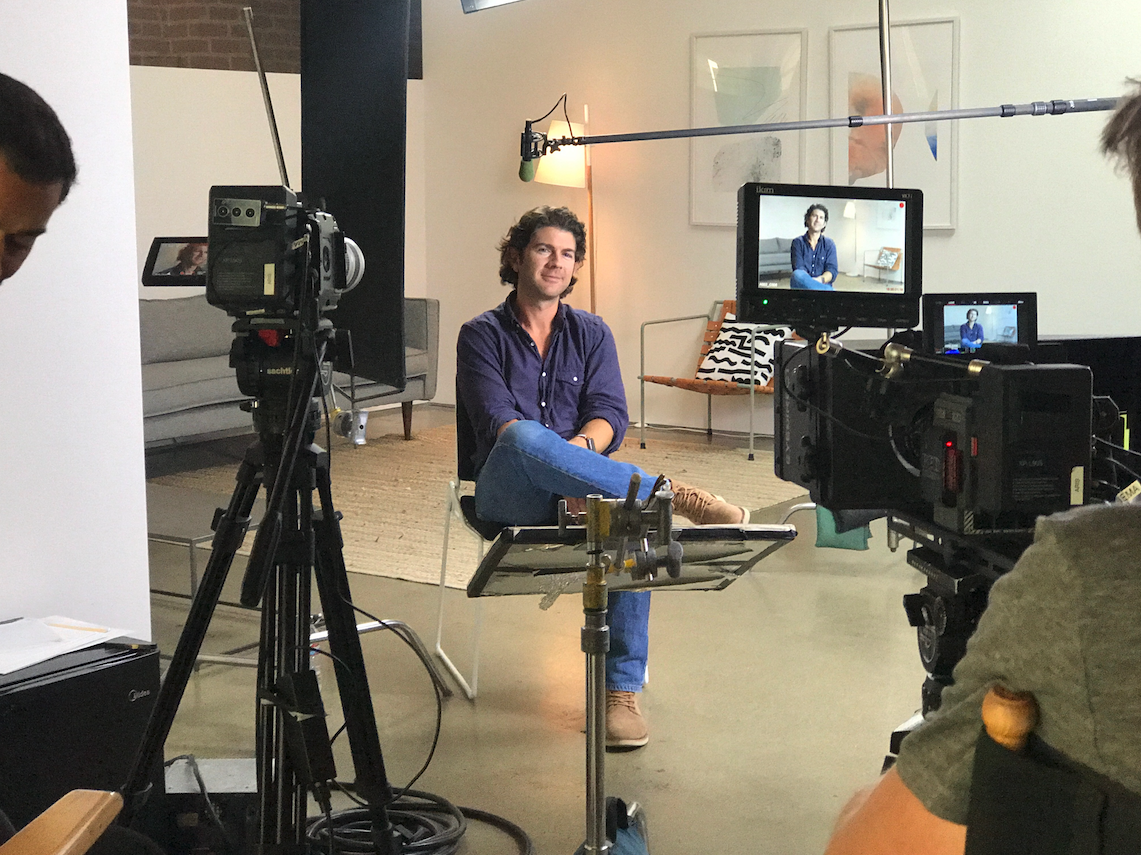 5 Ways Brands are Driving Growth Through Purpose
Written By
April 27, 2018
In the run up to launch of We First Works – our digital training platform – let's take a look at five key ways investing in purpose unlocks value for your business and your life.
Bottom Line Growth
Identifying and bringing your brand purpose life is proven to be directly tied to increasing your bottom line. Purpose and profits are complementary — not competing — interests that are necessary for your business' revenue growth. Shifting focus from purely profit-driven to purpose-driven leads to greater profit margins by increasing brand equity in addition to creating opportunities to increase purchase prices. Companies that are purpose-driven see consistent success even with higher purchase prices, with consumers willing to pay more for products that are driven by social and environmental impact. For example, as of December 2017, Toyota reached more than 10 million hybrid vehicle sales, though the non-hybrid models have lower purchase prices.
Employee Acquisition and Retention
Today's highly competitive job market means that employers are increasingly facing the war for talent, making employee acquisition and retention more challenging than ever. When looking for and evaluating jobs, brand purpose plays a vital role in an employee's, or potential employee's, evaluation of a company. Purpose has been identified as the number one motivator for employees and also proven to decrease turnover by 50%. Companies such as Starbucks, TOMS, and The Honest Company have found that screening for candidates who are purpose-driven and integrating the company's purpose into the lives of employees everyday helps foster a healthy and productive work environment.
Purpose as Platform for Product Innovation
Social and environmental challenges uncovered through purpose-driven exploration create new opportunities for product innovation. Today's consumers are attracted to meaningful products, and delivering products with impact is a direct route to increase purchase and strengthen brand identity. Establishing brand purpose and using it as a guide in the creation of new products and services encourages new ideas to emerge. Nike's Flyknit shoe is a perfect example of an innovative product that directly mirrors with Nike's mission of "bringing inspiration and innovation to every athlete," as well as overarching sustainability vision of 'doubling the business with half the impact'.
Consumer Engagement
Purpose-driven products and business operation increase the achievability of meaningful and lasting engagement with consumers. Research form Gallup shows that "fully-engaged" customers represent 23% more revenue than average. Establishing and projecting your purpose helps brands connect with like-minded individuals who will remain brand-loyal for years. Patagonia, for example, deeply connects with its customers through its "purpose-driven environmental ways.", activating and mobilizing consumers with and on behalf of its advocacy efforts.
Cultural Leadership
Companies today operate in an era where environmental, social, and culture change present new challenges and opportunities. To remain competitive, it is essential that companies, brands and individuals stand something — for if you do not stand for something, you stand for nothing, which only further contributes to the problem. According to the Edelman 2017 Earned Brand Study, 65% of belief-driven buyers refuse to buy a brand that stayed silent on an issue it was obliged to address, and 67% bought a brand for the first time because of its position on a controversial issues. Consumers around the world are buying based on shared beliefs. Being vocal about issues is essential not only to bring about change, but to remain relevant and competitive in an increasingly crowded marketplace. Dove emerged as a cultural leader through their Real Beauty Campaign, which led discourse around the world about redefining the standards of feminine beauty in modern culture.
With the launch of We First Works next month, we'll cover each of these topics and more to truly understand how to unlock the value of purpose in your life and for your brand or business.
[wpdevart_youtube]e8HkR5pTfqk&t[/wpdevart_youtube]