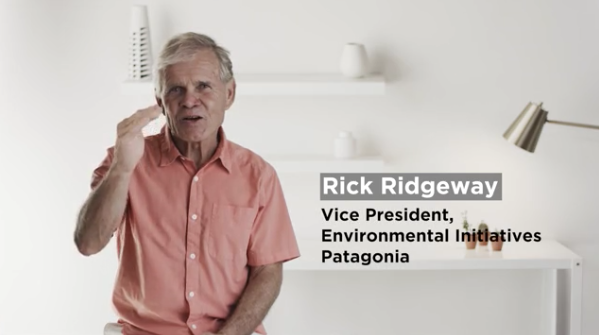 Written By
April 11, 2018
Our New Training Platform for Defining and Activating Purpose
Have you recently taken a step back from your company to understand its broader purpose and role in the world? Have you found yourself seeking fulfillment or redefining what fulfillment means and looks like in life? Today, companies and individuals are increasingly seeking higher order meaning or purpose in daily actions, decisions and long-term trajectory.
Why now? We live in a new era of cultural movements. Issues that weren't issues before now put companies at risk, while also present new opportunities. The landscape of socioeconomic movements, from gender equality to gun control, is more fervent now than ever before and individuals and brands alike need to understand their voice in this context. In an era of hyper environmental, social and cultural change, key stakeholders and consumers need to know what you stand for – and what you're doing to contribute to a better world.
If you don't stand for something, you risk looking like you stand for nothing – and not part of the solution, but of the problem. Today, individuals and brands need to be advocates more than ever before. To be vocal about issues that create a better world and bring our purpose to life. As traditional business and marketing transform into movement-making and advocacy, purpose and impact take on a whole new importance.
To engage in and lead a movement in your life, inside and outside your company and/or in culture at-large that will scale your business and impact, you must start with a clear definition of purpose.
If you have asked these questions and seeking ways to spark a movement in your life or for your business, if you are looking for greater clarity of intention and action, or looking to realign your future, We First's upcoming courses on Defining and Activating Purpose are the ideal place to start.
Course 1: Defining and Activating Your Personal Purpose
This course will help you produce a reflective, actionable, concrete strategy towards implementing a more purposeful approach to your life. You'll move through a set of four key milestones at your own pace covering such topics as:
Understanding your purpose gaps
Writing your purpose statement
Creating your purpose action plan
Course 2: Defining and Activating Your Company Purpose
This course will walk you through producing an actionable, concrete strategy with supporting tactics for creating a more purposeful and purpose-driven brand. You'll move through four key milestones at your own pace across such topics as:
Purpose statement alignment
Scaling purpose through culture
Assessing your company's purpose challenges
Building a strategic purpose implementation pla
The benefits received from each course?
On a personal level, gaining clarity of purpose and meaning in your life is connected to happiness, life satisfaction and health and well-being. This clarity translates to your work life, positively influencing fulfillment at work, guiding how you select where to work, and humanizing your overall experience of work. Your personal purpose is why you exist, uniquely you, and expression of your essence. Your personal purpose is not your job, what you do or how you do it.
On a business level, achieving clarity of brand purpose is directly correlated to driving innovation, attracting and retaining talent, and building brand value. What a brand stands for is increasingly important to internal and external stakeholders alike. Your company purpose is why you exist, strategic, and a company-wide strategic direction for all functional areas. Your company purpose is not tactical, what you offer, purely philanthropic or CSR-oriented, or an isolated marketing strategy.
Defining your purpose is difficult because it's hard to read the label from inside the jar.
Through these two We First Works courses, you'll progress through a series of interactive exercises and content ranging from concept videos, peer story videos, readings, live office hours and offline activities. Not only will you have access to We First's proprietary thinking and methodologies, you will also hear and learn from seasoned purpose business leaders across a diversity of industries.
Sign-up now to be the first to know when We First Works launches!