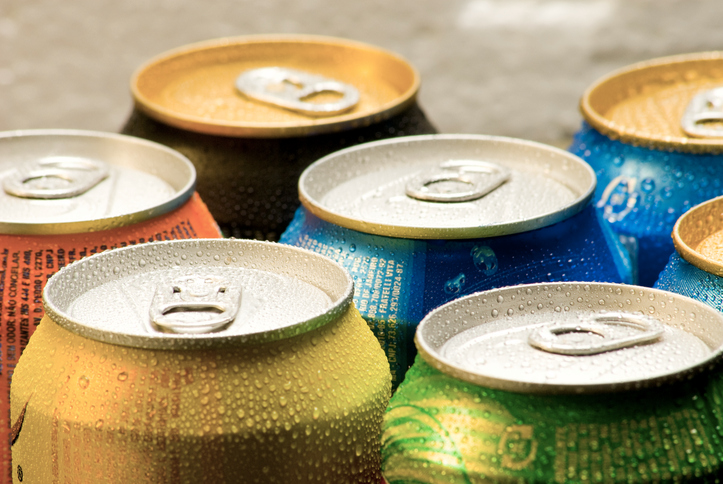 3 Lessons from Beverage Makers on Maintaining Authenticity in Advertising
More and more, brands are placing increased emphasis on purpose in advertising campaigns to attract conscious consumers, improve public image, and carve out a competitive advantage. However, not all purposeful messaging hits the mark, and sometimes – as we saw with Pepsi's recent Kendall Jenner spot – it can backfire.  
The key to successful purpose-driven brand storytelling is authenticity: joining real cultural conversations, representing genuine perspectives, and taking measurable actions to contribute to building a better world.
Brands that simply position themselves as purposeful actors without actively supporting their intentions run the risk of consumer backlash and negative media attention. Therefore, it's essential for companies to ensure marketing initiatives honor cultural nuances and go beyond purpose washing.
Here are 3 ways to ensure purpose-driven messaging is authentic:
1)   Join cultural conversations: In today's world, millions of people and organizations actively engage in finding solutions to the planet's most pressing global crises and dedicate themselves to a myriad of causes — from impoverished children's education, to autism research, to decarbonizing the energy sector. Subsequently, the evolution of challenges and conflicts, as well as innovations and collaborations, shape these ongoing cultural conversations.
Further, focusing on events in the mainstream media heightens collective awareness about a given issue at times related to each event. It follows that these events can be powerful opportunities to make public statements about social and environmental causes that are impacting the country or the world, as well as to generate earned media and word of mouth advertising.
An example of a brand advertisement that catalyzed the larger cultural conversation around immigration is Coca-Cola's 2017 #AmericaIsBeautiful Super Bowl spot. In the commercial, people of different ethnicities sang verses of America The Beautiful in their native languages, highlighting the diversity of both the country and Coca-Cola's customer base. Ultimately, cultural conversations offer excellent storytelling opportunities for socially and environmentally conscious marketing initiatives.
2)   Feature real people and address real issues: While key events and cultural conversations open doors that allow your brand to connect to meaningful issues and a larger audience, it is vital to represent real perspectives and avoid coming off as inauthentic.
In its recent video experiment, Heineken featured genuine discussion about pertinent societal issues in order to bring people together despite their differing beliefs. Specifically, in the World's Apart #OpenYourWorld spot, the brewer invited individuals with opposing views on feminism, climate change, and transgender affairs to sit down to discuss their differences over a beer. This emotional campaign captures the humanity in all people and the need to open dialogue with those who may not agree with us. The brand, therefore, positions itself as a mediator and facilitator of meaningful and genuine dialogue about topics affecting real people.
The key takeaway here is that including real people in the cultural conversation that your brand leads is a powerful way to ensure and maintain authenticity.
3)   Make a contribution: Touching on purposeful movements impacting society at large is a powerful source of purposeful content ideas that can generate media attention. Brands that make measurable contributions also reduce the risk of being perceived as disingenuous and can scale the impact of nonprofits working for similar causes.
Budweiser's Special Delivery for Vets 2017 Memorial Day spot features veterans receiving an airlifted crate of Bud's limited edition camo-wrapped beer cans to honor their service. The beer company highlights its commitment to employing veterans and dedicated a percentage of sales (up to $1 million) from May 22nd to May 29th to the Folds of Honor Foundation, which it has partnered with for several years.
While the beer maker faced some skepticism about its intentions to utilize both packaging and messaging to position itself as patriotic, the brand maintained integrity by honoring real people and making a donation to an organization it continuously supports.
The lesson here is that making a tangible contribution – whether that's a financial donation or a commitment of employee volunteer hours – is a powerful way to not only hedge against accusations of purpose washing, but also to open up compelling storytelling opportunities.
With increased access to information, people put less trust in brands today than they did 20 years ago. It follows that consumers are more skeptical of purpose-washing, only intended to lure in their dollars. At the same time, companies that demonstrate a commitment to purpose, transparency, authenticity, and accountability receive increased consumer goodwill, loyalty, and trust – especially in younger generations. Therefore, brands that exhibit genuine purpose through messaging and measurable action not only distinguish themselves as a force for good, but also carve out a competitive advantage and increased profits.
Connect with We First!
Twitter: @WeFirstBranding
Facebook: WeFirst
LinkedIn: WeFirst
Youtube: WeFirstTV
Join our mailing list and invite Simon to speak at your next event or meeting.
Title image via 

iStock.com/celsopupo.