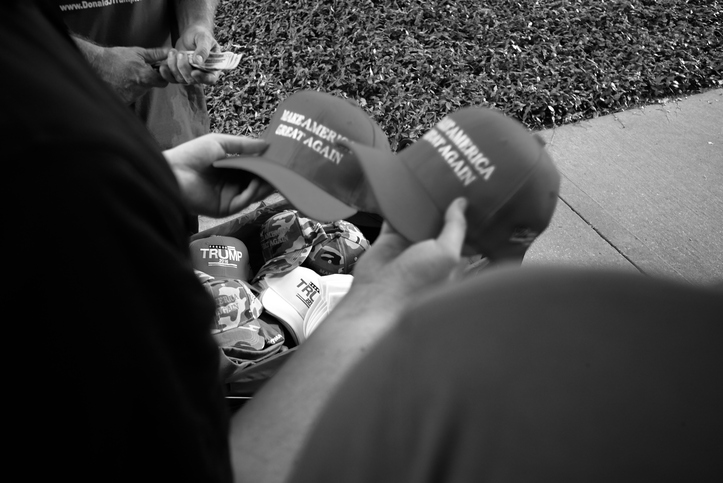 President Trump Ushers In Tomorrow's CEO: Chief Environment Officer
Leadership brings with it responsibility and privilege in equal measure, especially in corporate America. It's at once rewarding, fulfilling and self-affirming to steer the direction of a company that touches so many lives including employees. It's also onerous in that your decisions must constantly strike a balance between the well-being of the company, its shareholders, its customers and society at-large. This balancing act became even more important after the announcement by President Trump for the United States to leave the Paris Climate Agreement.
In recent years, the role of CEO has taken on increasingly public dimensions, inspired by the examples set by Howard Schultz (Starbucks), Indra Nooyi (PepsiCo) and Elon Musk (Tesla), among others. Given the compounding social crises that our planet and societies face – codified in the World Economic Forum Global Risks Report and UN Sustainable Development Goals – and considering the increased transparency being imposed on brands by consumer and media activism, CEOs are increasingly articulating and demonstrating their company values to mitigate risk, build their reputations and scale their positive impact. President Trump's decision makes this public role even more important as corporate leaders fill the leadership vacuum left by this week's decision.
This public role is more important than ever as climate change expands the already widening purview of CEOs in terms of the role their companies play in society. Thanks to growing awareness of climate change and the need for a more sustainable practice of capitalism, Wall Street and a misguided 'profit for profit's sake' mentality has been tempered by a realization that sustainability makes good sense in terms of the long term viability and profitability of a company. But the Paris Agreement decision expands the aperture of a CEO beyond its suppliers, employees, customers, partners and the communities in which it operates, to the well-being of humanity and survival of the planet. As calamitous as that may sound, the reality is that companies cannot survive in societies that fail and, if left unaddressed, climate change will wreak havoc in the form of interconnected crises that directly affect businesses supply chain, employees and customer base. Not to mention threaten the lives and quality of life for millions of people, species and the planet. As such, every CEO must challenge both herself and her company to become a spokesperson, advocate and activist for the thinking and behaviors that will temper climate change.
The response of today's business leaders to the Paris Climate Agreement change has already been swift. In addition to the politicians, cities, and mayors that have taken strong stands against the decision, CEOs such as Tim Cook (Apple), Sundar Piuchai (Google), Mark Parker (Nike), Mark Zuckerberg (Facebook), Richard Branson (Virgin), Marc Benioff (Salesforce), and Jack Dorsey (Twitter) have all made public statements outlining their disagreement, disappointment and objections, as well as their continued commitment to address climate change through their own corporate efforts. Elon Musk (Tesla) and Bob Iger (Disney) went so far as to resign from the President's Business Advisory Councils.
The mandate for today's CEO is not only to act in ways that serve his current business, but to set an example for future business leaders, their employees, customers and citizens by rapidly accelerating best practices that allow business to play a more consequential role in minimizing our world's most pressing problems. While much will be said about what led to this monumental decision, the motives of those denying or ignoring climate change are of little importance compared to the gravity of its potential impact. As such, energy is far better spent focused on the solutions that businesses are uniquely qualified to provide. For, as troubling as this choice may be, this is a moment for CEOs to lead the charge by celebrating the best in our natures, by mobilizing their greatest efforts and resources, and by demonstrating to all stakeholders and future generations how extraordinary our combined intelligence, creativity and compassion can be when directed towards solving the great challenge of our lifetime.
Connect with We First!
Twitter: @WeFirstBranding
Facebook: WeFirst
LinkedIn: WeFirst
Youtube: WeFirstTV
Join our mailing list and invite Simon to speak at your next event or meeting.
Title image via 

iStock.com/

~UserGI15633146