Mammut Sports Group AG is a Swiss multinational mountaineering and trekking company founded in 1862 and headquartered in Seon, Switzerland. Widely regarded as the preeminent mountaineering brand in Europe, the brand was seeking to expand into China and Asia without compromising its Swiss heritage. At the same time, it wanted to build beyond that heritage and rise to the challenge of new expectations from employees, retailers, and consumers increasingly aware of the impact of the climate emergency.
Through employee surveys and benchmarking, we discovered that employees were anxious for a new aspirational brand purpose. In close collaboration with regional Mammut teams around the world, we crafted a purpose statement that would become a rally cry for the company globally: "To create a world moved by mountains."
Working closely with Mammut's CEO, Executive Team, and sustainability leads, we then defined the voice and values for Mammut. These were codified into a Purpose Handbook given to all employees, while we conducted virtual workshops and webinars company-wide during the pandemic to drive buy-in and engagement among employees.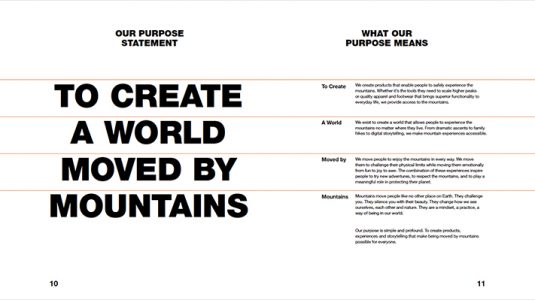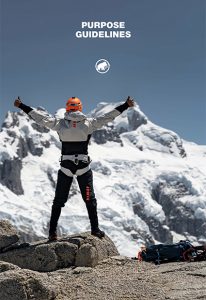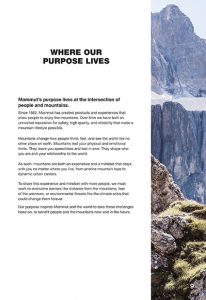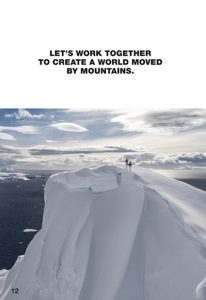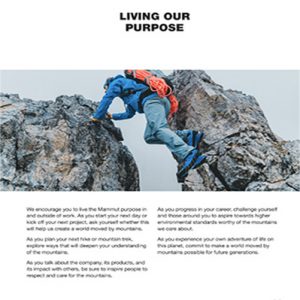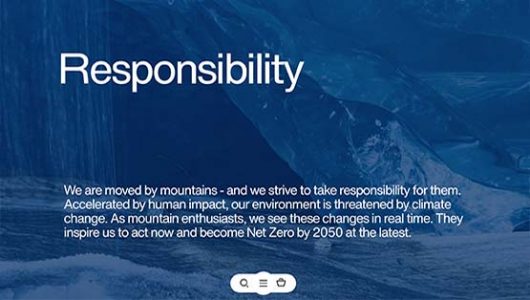 Engaged employees in bottom-up process
Engaged employees in bottom-up process
Guided impact targets
Guided impact targets
Purpose-led strategic transformation led to acquisition and new business goals