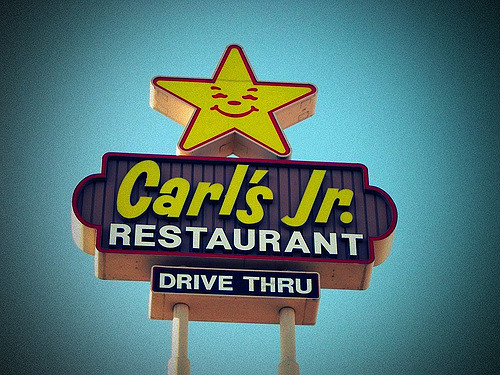 We First 5: Verizon, Nivea, & Carl's Jr.
Written By
April 10, 2017
1. "Woke" Lyft Officially Joins Team Trump
2017 was a rough year for Uber. In the wake of (what has felt like) a nonstop cycle of scandal-backlash-#DeleteUber-repeat, alternative ride-hailing service, Lyft, enjoyed a rise in new users and profits. Capitalizing on the public outrage against Uber, Lyft championed themselves as the self-proclaimed "woke" choice for passengers, with various initiatives that very clearly set them apart from Uber's ethical shadiness — until today, as Lyft executive Derek Kan joins the Trump administration. The irony is truly rich…
2. Verizon's #WeNeedMore Anthem
In a time where brands are contributing to a myriad of social issues, Verizon has released a significant and socially relevant commitment to providing access to STEM training and technology to kids in need. Its provoking spot shines the spotlight not only on the need for kids' involvement in STEM education but also the necessity of their goals for a profession in science or tech over inflated dreams of basketball or soccer stardom. Watch the full spot here.
3. Nivea Apologizes for Insensitive Slogan
Beauty brand Nivea has found themselves in hot water over a new deodorant ad featuring the egregiously tone-deaf slogan: "White is Purity". The campaign, which was widely criticized for promoting racist rhetoric, was immediately pulled from circulation and Nivea has since issued several official apologies. In today's climate where brands are increasingly being called to take a stand on social and environmental issues, being named the 'official deodorant' of white supremacists will likely be a tough rebound.
4. Burgers > Boobs
Carl's Jr. latest spot has actively pivoted from the overtly sexualized campaigns that have dominated their marketing strategy for years, instead opting to lean into heritage and values to make a statement. In an effort to to reorient the company and reclaim its position in American culture as 'Pioneer of the Great American Burger', the brand's latest spot embraces its target audiences actual priorities of health, ingredients, and quality over scantily-clad ladies. It's great to see a brand switch gears and lean into its origins, something consumers are craving more so than flippant storytelling.
5. Airbnb's Faux VP of Marketing
In today's hyper-connected society, it is surprising when any brand or person presents themselves in a false way with the assumption that they will get away with it. Airbnb's latest 'VP of Marketing', Fawad Khan, is making social media headlines after being outed for his stellar resume, which falsely claimed roles at other noted tech firms. Today, uncovering the truth has never been easier – or more public! Read more about the ultimate Catfish of the workforce here.
Connect with We First!
Twitter: @WeFirstBranding
Facebook: WeFirst
LinkedIn: WeFirst
Youtube: WeFirstTV
Join our mailing list and invite Simon to speak at your next event or meeting.
Title image via Flickr courtesy of user Roadsidepictures at 

https://flic.kr/p/7upaZD.