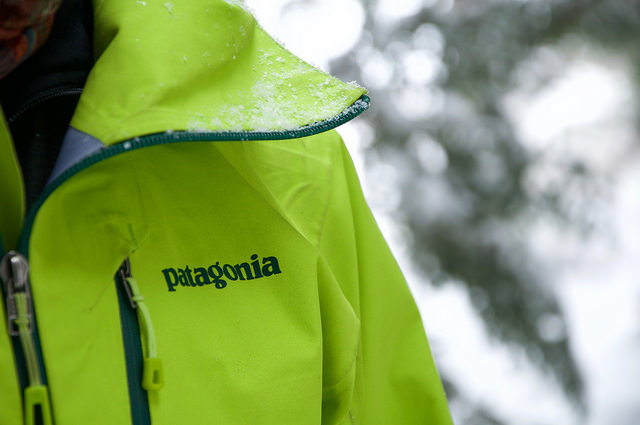 How to Go Beyond Purposeful Advertising and Make Real Impact
Some of the world's biggest brands have recently showcased purpose-driven advertisements during cultural hotspots like the Super Bowl and the Oscars. While making a social statement that addresses issues beyond your brand or industry can connect you with larger cultural conversations, draw eyeballs to your brand and increase word-of-mouth advertising, it can fall short of making measurable and meaningful impact. To distinguish your brand as a leading social change-maker you must go beyond messaging and weave purpose throughout your business processes.
While it may be attractive from a marketing point of view to latch on to powerful social movements, you will get more value and create greater impact over time if you use purpose to guide your long-term business strategy. Consumers want a better world not just empty promises or grandiose statements about what should be done. To truly use your brand as a force for social and environmental transformation you must do the work the world needs and consumers will reward you with more than a social media mention by advocating for your brand and becoming dedicated customers.
Here are three examples of how your brand can "walk its talk" in the purpose game:
1) Be a mission with a company: A compelling way to connect your business with meaningful long-term impact is by using your brand to achieve a mission that is greater than your industry or company itself. A great example of a brand using its core capabilities to address a global challenge is the UK food supplier, Tesco. The grocery chain's Community Food Connection program utilizes the FareShare FoodCloud technology to notify and enable charities to collect produce that would otherwise be wasted and then serve meals to community members in need.
By aligning its brand ethos with a much-related purpose-driven mission, Tesco is not only turning an ongoing problem into a solution, creating partnerships, and working towards the UN Sustainable Development Goals, but it is also tapping into the storytelling potential in its marketing campaigns. The critical lesson here is that using your brand as a tool to achieve a mission with global implications can help you develop crucial partnerships, strengthen marketing content, and carve out a competitive advantage.
2) Establish socially and environmentally responsible supply chains: A company's supply chain inputs often have a big influence on its social and environmental impact. Therefore, weaving your purpose-driven mission into your sourcing practices is an excellent way of using your brand as a force for good and offers great branding and marketing potential.
A great example of a company intertwining its core values with its core inputs is ECOS. The household cleaning goods supplier takes its environmentally sustainable and health conscious messaging to the next level by ensuring they practice what they preach when crafting their products. ECOS is certified by the EPA's safer choice program and prides itself on creating carbon neutral, waste free, and water neutral products. In turn, ECOS is globally acknowledged as a truly green cleaning company. The key takeaway here is that positioning your supply chain with your purpose-driven messaging is a critical step to having real impact and strengthening your brand communications.
3) Use economic might to influence policy: Using your brand to take actions that have cultural implications beyond the scope of your company or industry is an excellent way to generate word of mouth advertising and have a meaningful social impact.
A company using its unique position to influence larger social issues is Patagonia. In response to Utah Governor Gary Herbert's request to delist Bears Ears as a National Monument – a move that ties into larger issues about the state's support of privatizing public lands – Patagonia declared that it would not participate in the biannual Outdoor Retailers show. The Show generates an estimated $50 million for the state and is the nation's largest outdoor apparel showcase. By publicly supporting the notion that public lands should stay public, refusing to attend the Show and encouraging other brands to do the same, Patagonia is not only putting pressure on government decision-makers to support environmentally responsible policies, but is also distinguishing itself as a leader and generating earned media. The essential lesson here is that coupling your messaging and economic influence is a great way to magnify your impact, scale your outreach and ultimately increase your bottom-line.
Aligning your brand with purpose is more than a timely feel-good advertisement or a public statement about a government policy. It takes true commitment. You must take measurable actions over time, learn from your mistakes and relentlessly strive to use your business as a force for good. Over time that hard work will pay off, not only with long lasting social impact, but also with consumer goodwill, loyalty and purchases. By marrying purpose with profit you can build a stronger brand and a better world.
Connect with We First!
Twitter: @WeFirstBranding
Facebook: WeFirst
LinkedIn: WeFirst
Youtube: WeFirstTV
Join our mailing list and invite Simon to speak at your next event or meeting.
Title Image via Flickr courtesy of user C Pond at https://flic.kr/p/Ct3Nhf.