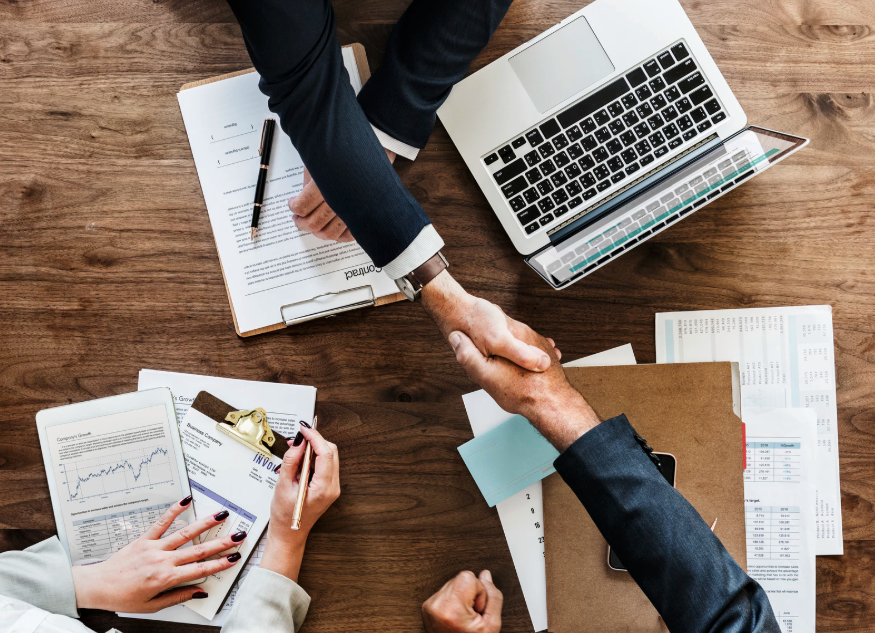 How To Scale Brand Impact With OOH and Social Media
To build your reputation as a responsible corporation and make a meaningful contribution you must marry purposeful action and engaging storytelling. When consumers interact with your brand in real life (IRL) in a way that connects them to a social issue and provides entertainment, they undergo an experience that leaves a memorable impression and an emotional connection.
At the same time, having a digital media presents is paramount to building your brand in today's technologically driven world. The combination of purpose-driven out of home (OOH) advertising with a strong social media strategy is a one two punch way of executing on impact and reaching a wider audience.
The recent Purple Purse #SafeWayOut initiative, a collaboration between Allstate, Serena Williams and Allstate's Purple Purse Foundation, is an excellent case study that provides valuable insights on building interactive, dynamic marketing campaigns that promote social good.
Here are 4 ways to use OOH and social media to execute on your brand purpose
Focus on a relevant cause
Bringing people together around an important cause creates a memorable and meaningful experience for those involved. When selecting a cause for your campaign, choose an issue that relates to your brand in an authentic way. The cause will be the foundation around the type of content you create, the partnerships you make and your brand reputation.
In the Purple Purse initiative, Allstate addresses the issue of financial abuse and how it contributes to domestic violence. With an estimated quarter of all women enduring domestic violence, the issue is a pressing global challenge and relates to Allstate's business as a financial service provider.
The lesson here is that building your campaign around an issue that's greater than your industry is a powerful tool to form critical partnerships and content that resonates with consumers.
Produce creative engaging IRL experiences
While purpose provides your media campaign with a reason to exist that goes beyond corporate interests, getting consumers to engage with your content requires a creative and interesting approach. In the Purple Purse campaign Allstate partnered with 6 artists to paint murals in 6 cities throughout the United States. The initiative focuses on increasing awareness about financial abuse and its impact on domestic violence.
Ultimately, content is king, and that goes for both IRL and URL. An excellent way to develop quality content is to host events that people would want to go to, that tap into culture, media and art. Some examples of IRL events include hosting a concert, offering skill development classes, hosting discussions, or putting on a film screening. Make your content engaging and don't try to overtly promote product.
Form strategic partnerships
Partnerships are essential to authenticating your purposeful endeavours, developing more effective initiatives, spreading the word about your campaign and generating captivating content and experiences.
For the Purple Purse campaign, Allstate not only partnered with mural artists and the Purple Purse Foundation, they also brought Serena Williams on as an ambassador for the program. Williams' experience as a mother, athlete, not to mention her notoriety, and passion for ending domestic violence make her an excellent influencer for this campaign.
Essentially, you must form partnerships to most effectively and efficiently scale your social impact and the reach of your messaging.
Make user generated content and engagement easy and fun
Today's consumers want to feel like they are part of the brands they love. What's more, 70 percent of youth go out of their way to do things so they have content to post on social media. We live in a digital world in which consumers are constantly connected to the internet and social media. To increase your engagement rate, make social media participation fun, easy and technologically integrated.
Allstate did an excellent job of incorporating social technology into the Purple Purse initiative by adding secret messages in the murals that are uncovered when consumers utilize the Moon filter on Instagram. in short, look to incorporate creative lenses, filters, augmented reality and other technology to encourage consumers to post about your content at the event and from around the world.
The key takeaways are that purpose is an effective means of creating partnerships and community around your brand. What's more, creativity is vital to crafting engaging IRL consumer experiences, and building a strong social media strategy around your IRL events provides a dynamic multi-angle approach to crafting innovative and memorable purpose-driven branded media.
Related News
Purpose At Work: How Poppi Leverages Purpose To Bring Health To Soda

Jean Oelwang, President and Trustee of Virgin Unite, to Speak at We First 2015 Brand Leadership Summit

Top Insights Shared at 2015 Brand Leadership Summit