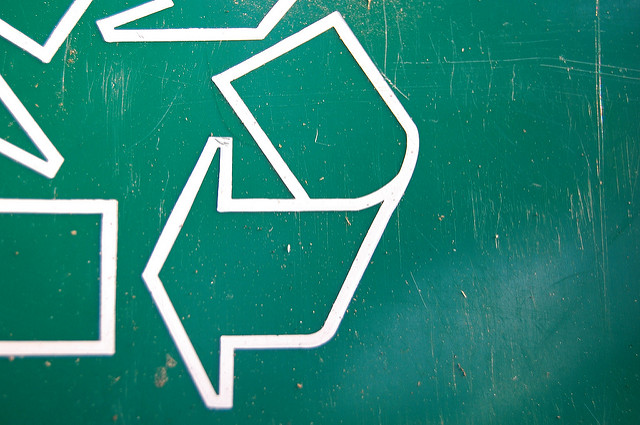 How Leading Brands Respond to New Market Drivers
How Legacy Brands Respond to New Market Drivers
Today's digitally connected consumers are increasingly aware of crises that impact communities and the environment around the globe. Governments, NGOs and philanthropists, although helpful, aren't delivering impact at the scale and pace that the world needs. As a result, consumers are looking to the private sector to make change and using their purchasing power to demand transparency, accountability and social responsibility from the companies they do business with. In response, leading brands are replying to these new market drivers by taking purpose-driven actions to mitigate risk, build reputation and maintain relevance.
Social impact has expanded beyond innovative start-ups and social enterprises. Some of the biggest brands in the world like Coca-Cola, McDonalds, and Nike are taking a long-term view of how their business affects the planet. By assessing the life cycle impacts of their supply chains, corporations are moving the needle towards a more sustainable and equitable world, while also generating earned media and building consumer trust and goodwill.
Lessons from the big boys on weaving purpose into businesses strategy
Recycle Packaging:  Single use packaging has significant impactson global ecosystems and makes up roughly one third of municipal solid waste, not to mention the trash that is littered. Consumer goods companies,especially food and drink brands, produce a large percentage of single use plastics, aluminums and other types of waste. To address the issue, Coca-Cola has committed to recycling a can or bottle for every bottle they sell by 2030. What's more the company set a target to make all new bottles with 50% recycled material – an increase from just 7% today – by 2030.By taking a cradle-to-cradle perspective, companies can help our planet achieve a zero waste future and improve their reputation with consumers.
Get Certified:  While implementing actions to reduce your impact is key, it's also essential to have an accountable third party oversee your sustainable transformation. This is important not only from an operational standpoint, but also from a branding standpoint. By ensuring that your sustainability initiatives are measured and publicly disseminated via a reputable third party, you can enhance your reputation as a transparent and accountable company.
In response to consumer concerns over sustainability, McDonaldsalso made recent commitments to green up its packaging game. The world's largest restaurant chain set a target to produce 100% of consumer packaging with recycled or renewable materials by 2025, which includes eliminating foam packaging all together. Much of the brands packaging is paper, and McDonalds is working with the (FSC) Forest Stewardship Council to ensure that paper packaging is produced in an environmentally responsible manner. What's more, McDonalds is committing to implement recycling bins in its 37,000 + stores by 2025. McDonalds is also working with the Environmental Defense Fund (EDF) to reduce its environmental impact, which resulted in supply chain efficiencies and avoided over 300 million pounds of packaging.
Similarly, major UK supermarkets are committing to cut down on plastic packaging and similar single use product. Of note, supermarket chain Waitrose declared that it will eliminate disposable plastic straws – which have an especially harmful impact on aquatic wildlife –  from its shelves. And Iceland – a grocer specializing in frozen goods – is working with Greenpeace to cut out all plastic packaging from brand-owned products by 2023. Ultimately, collaborating with third parties to strategize, implement and monitor your purposeful brand initiatives is an important part of making meaningful changes and fostering consumer trust.
Source Renewables: Energy sources are the building blocks of any company. While years ago, renewable energy may have been cost restrictive, the price of onshore wind and solar is cost competitive with fossil fuels in some regional markets. Experts estimate that by renewables will be competitive with fossil fuel globally by 2020.
In a recent purpose-driven commitment, Nike signed a purchase agreement for 85-megawatts with Texas-based Karankawa Wind Farm. This move will help Nike source 100% if its power in North America from renewable sources by 2025. In response, news outlets such as CNBC, Triple Pundit and others picked up the story, effectively generating earned media for the shoe and apparel behemoth.
Ultimately, building a sustainable supply chain is a critical step to becoming a purpose-driven leader. Sustainable supply chains can not only improve efficiencies and save money, but also generate earned media and build consumer goodwill.  It's rare that a media outlet or active social media user will post positive content about a company using regular plastic packaging or buying fossil fuels. Big brands like Coke, McDonalds and Nike are making international headlines by committing to sustainable supply chains, and you can too.