Purpose At Work: How CleanWell's Sustainability Commitment Wins Market Share
Written By
September 4, 2020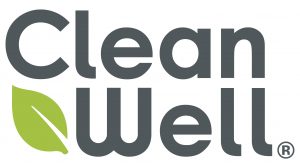 Brands that present sustainable solutions gain consumer goodwill and loyalty. Every business must meet a consumer need; however, not all businesses do it in a way that enables consumers to live healthier, more sustainable lives. CleanWell is an excellent example of a company leveraging purpose to scale business. The disinfectant and cleaning products company is one of the few botanical disinfectants approved by the EPA to decontaminate surfaces infected with COVID-19.  I had the opportunity to speak with CEO Stew Lawrence and here's what we discussed.
Simon Mainwaring: How did CleanWell come about?
Stew Lawrence: CleanWell started about 15 years ago. It's been roughly 12 years since we began working with Seventh Generation. We make things for them like disinfectants, sprays and wipes. We also have other partners in different verticals.
The company was born in San Francisco. The founder and his son were having some health issues and wanted to take toxins out of their house. So, they developed this technology and we've been growing ever since. A little over 2 years ago, we moved from San Francisco to Denver.
SM: Why did you move to Denver?
SL: Our purpose and culture aligns with the lifestyle in Denver and Colorado, in general. Not to say San Francisco didn't. The cost of living there was just so high, it didn't make sense in the long run.
Colorado also has a deep bench of consumer packaged goods talent. I have a network of my own there, which is also a bonus to the company.
SM: How does the manufacturing value chain work?
SL: We don't have our own manufacturing facilities. Instead, we work with a number of manufacturers to meet demand. It allows us to leverage their knowledge, R&D, quality and capacity.
We have our own brand and maintain relationships with other brands like Benefect, Seventh Generation and others. Through those same contract manufacturing partners, we oversee their production.
SM: What happened in February/March due to the pandemic?
SL: It was complete chaos. We had just updated the look of our CleanWell brand, which was supposed to ship April 1st. From an inventory standpoint, we were in a good position. We ended up shipping it early. 
Folks were clamoring for anything we had. Coming on the tails of that has been challenging. It's been a whole new dynamic working with the team. There's a lot of unknowns. We're making sure everyone is safe, implementing the correct protocol and working from home. We have a lab on site, so we have to keep that running. 
SM: What were the challenges of scaling your supply chain to meet demand and distribution?
SL: We're still experiencing continuous demand. There's demand from our partners for anything we produce right now. Building up the supply chain is challenging because there's limited capacity. 
We're not taking on any new partners. Our current partners need all the products we can supply. We've been able to increase our capacity by as much as 5X depending on our SKUs.
SM: Where are the pain points in meeting rapidly increased demand?
SL: There are all these new restrictions on our frontline workers. We collaborate with our manufacturers and constituents to make sure we can keep producing. That was a challenge out of the gate. 
After talking to other business leaders, one common thread is motivating the team and keeping them focused. Fortunately, we have a relatively small corporate team of 11. They're dedicated. We're looking after each other and making sure everybody's engaged and healthy. 
We leveraged our contract manufacturers offices. We have sales agency partners. There are also the partners from Seventh Generation. They have massive teams. Our team supports all the back office oversight, production, quality control and so on. 
SM: So what is CleanWell's purpose?
SL: From a purpose standpoint, we've focused on replacing toxins in the household. Instead of bleach and other harmful chemicals, we use plant-based ingredients. 
The owner of a cleaning company came to me. He'd used our product but was getting a bleach-based product for less. He said, 'I'm disinfecting chairs and my shirts, my hands and everything is getting bleached.' I asked if he was reading the directions. He said, 'no.' 
A lot of disinfectants have all kinds of warning statements. Many people don't read them. With the increased usage, our purpose has become even more important.
SM: Why are responsible cleaning products the exception rather than the rule?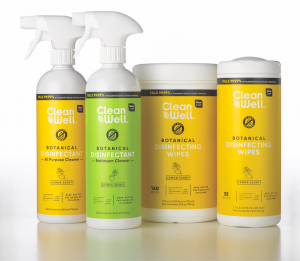 SL: I've worked closely with consultants and the EPA directly. They actually do a good job mandating approval before a product is released. That's not the case for every agency, like the FDA for example.
Some products have warning statements on them telling you to take your clothes off and put them in the laundry after you use them. We don't need any warning statements on our labels.
There isn't regulation around frequency abuse. Maybe there will be. Right now they do a good job with putting on warnings labels. The challenge is getting people to read them. A lot of these products come from brands our grandparents had in the house. They seem normal and safe. 
SM: How do you balance responsibility and the efficacy of your products?
SL:  A lot of people ask how our products can be effective if they come from a plant. We are EPA certified to kill germs, especially related to COVID-19. Since the inception of this company, we have focused on the regenerative nature of our supply chain. We use products from the earth. When we use them, we're putting those products back into the ground. It feels right. 
There's been pressure to increase supply during the pandemic and we have options to use synthetics. We stick to our guns and go plant-based. It's foundational to our ethos. 
SM: How do you maintain your momentum beyond the pandemic?
SL: A lot of it is increasing household penetration. I think we'll raise awareness. There's an inherent trend towards people getting more educated about it. They're using it more. We're still working on how to support that when things stabilize to the new normal. I think it'll happen naturally.
SM: Have you had a lot of demand from medical practitioners, first responders and frontline workers?
SL: In March and April, the Department of Labor, a police department and others were looking for ways to disinfect Denver. We would tell them, 'We don't have product right now.' 
I think it's going to take longer for institutions to go on the green. It's partially because of costs. We are working on cutting costs.
Schools present an opportunity. Kids are vulnerable and we want to protect them but schools don't have budgets for art, let alone disinfectants. That often falls on the PTA. Those are hurdles we want to tackle.
SM: What do you say to someone choosing between a sustainable product or a lower cost one? 
SL: Get educated. Know the facts, then make a decision. If you want to talk about other options we are  happy to give you more information. I certainly am a true believer in our products.
SM: As you look forward, do you see your sales focused on B2B, B2C or both?
SL: There's opportunity for both. The critical thing for us is to avoid greenwashing. Our focus right now has been relatively narrow to supporting our brand and our partners and getting that capacity out there. 
SM: How do you distinguish yourself from brands that are purpose washing? 
SL: Knowledge is power. I think consumers are starting to read the labels and educating themselves. We're disclosing product details on our website and will be doing more of that on our packaging soon. A lot of brands just meet regulations rather than going two or three steps above what's required.
Simon Mainwaring: How do you keep your priorities straight?
Stew Lawrence: It's pretty simple right now. We're focused on capacity, production and quality. We're doing right by our partners and our brand. I'm focused on keeping the team on track and avoiding distractions. 
For example, companies ask us to private label for them. A year ago, I was busy with those conversations. Now, I have to call timeout on a lot of it. Those are distractions to our core business.
SM: Are you doing anything to try to move the whole industry forward?
SL: On a small scale. We partner with Patagonia here to do river cleanups. Some of it is to engage our teams. We'd like to integrate some of that into our culture. 
We're doing purposeful advancements with Seventh Generation. We're very proud of doing the B Corp assessments with them. Collaborating with them as they've grown has made us better. We can take that and put it on some of our other partners or downstream manufacturers. 
Related News
Purpose At Work: Warby Parker's Keys To Success

How Brands Collaborate to Tackle Our Most Pressing Global Crises

What McDonalds, Coca-Cola, and Target Reveal about the Minefield of Good Intentions