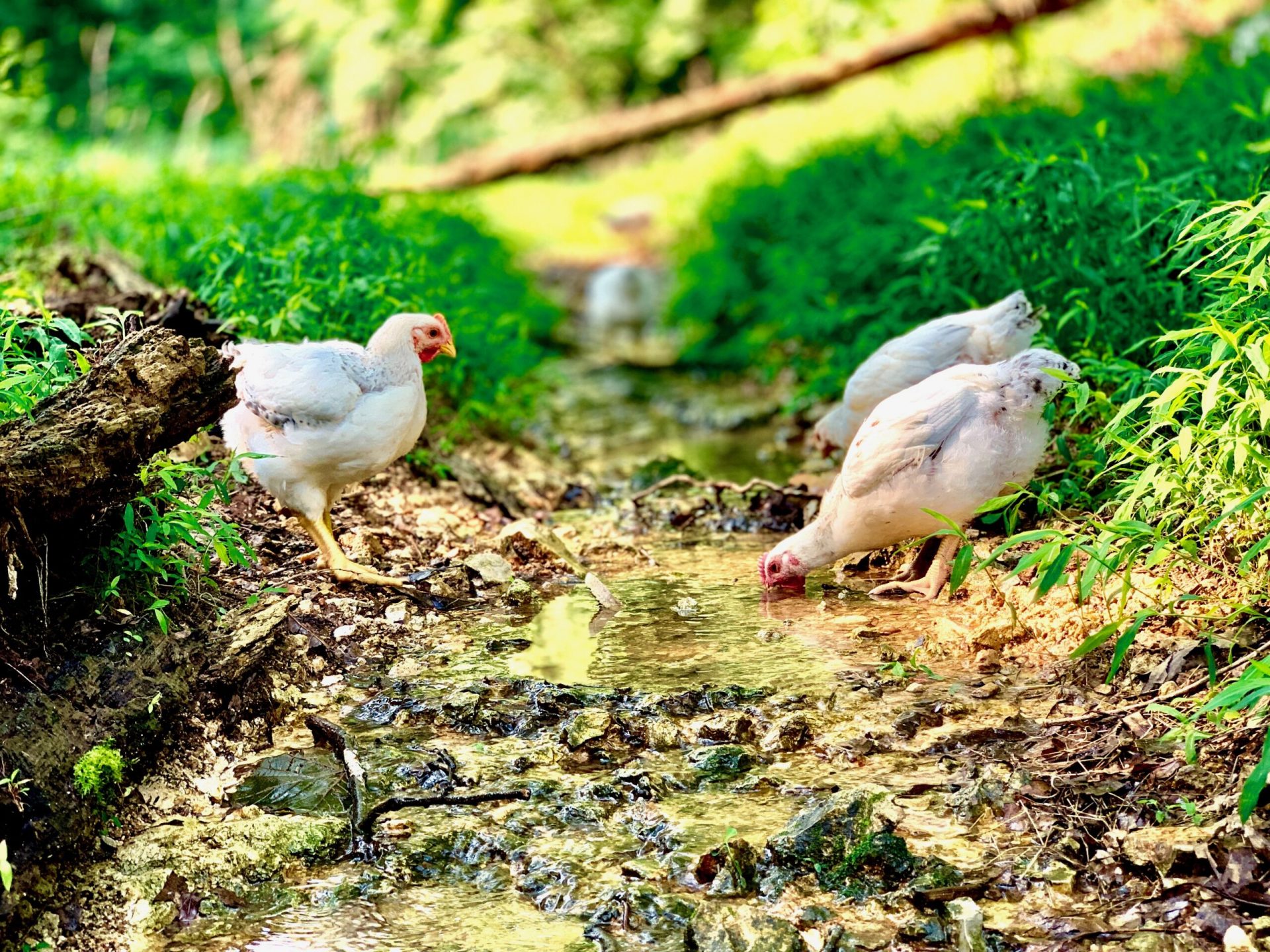 Purpose At Work: How Cooks Venture Is Disrupting The Agriculture Industry
Companies that challenge the status quo will turn heads and disrupt industries. Conscious consumers are looking for products that are demonstrably better for people and the planet. An outstanding business making purpose-driven waves in the food and agriculture industry is Cooks Venture. The pasture-raised poultry and meat brand is reimagining the future of food from a regenerative agriculture perspective.
"There weren't heritage chickens, raised at the husbandry, available at scale in our country. We're building that system, step-by-step, in these local circular economies," Matthew Wadiak, founder and CEO of Cooks Venture and Co-founder and former COO of Blue Apron tells We First. Through genetics, agriculture and slow food, Wadiak is seeing impressive success with big plans to come. His story and mission presents insights for business leaders that want to reinvent industries and Lead With We. 
Founding story:
Before Blue Apron and Cooks Venture, Wadiak studied and worked as a chef. "Part of what you learn as a young cook is integrity for ingredients, better quality food, and understanding where your food is coming from," he says. Matthew began investigating. He searched for responsibly sourced and high quality goods. "If they don't exist from a procurement standpoint, you have to work with farmers and partner with people to create them," the founder says. That's just what he's doing with Cooks Venture. 
The company starts with an ecosystem perspective, considering the fundamental supply chain inputs, to then inform its final product. By focusing on regenerative food systems and genetic selection, Cooks Venture is working to improve soil quality. "Through using animals and the right kind of crops, we're enabling more biodiversity to interact with the soil," Wadiak says. "It's building a better soil biome, more organic matter, and healthier crops and food for people."
There's a strong movement around vegan, vegetarian and flexitarian diets to address the climate crisis.  If you are going to eat meat, it's important to monitor quantity, quality and life cycle. 
Conventional chickens are bred to maximize feed conversion ratio and support soy and corn mono crop agriculture systems. Cooks Venture's chickens grow a little slower but hold different priorities. "We select our birds to digest things like winter wheat, oats and sunflower as a cover crop," Matthew explains. "We think about how to create higher digestibility through selecting heritage lines. Now, we can build organic, regenerative systems on land that the chickens are digesting. That improves the quality of the soil. We're building biodiversity and sequestering carbon while we're doing it." For every 10 acres of chicken barns, farmers need 400 acres of land to grow feed. "It's so important to support alternative breeds and systems that can digest that kind of feed," Matthew says.
Wadiak saw an opportunity to offer people higher quality, better tasting products that also support carbon emissions reductions. The opportunities and his passion for food, led him to start the company.
Differentiating from the competition:
Cooks Venture stands out by developing heritage lines and operating a vertically integrated supply chain to also grow a biodiverse array of feed to support them. 
"Two businesses control the genetics industry that services the poultry industry in the U.S. Aviagen and Cobb comprise 99.9% of the genetics market for chicken," Wadiak says. "When you think you're buying farmer's market chicken, a lot of times you're buying a genetic product that was sold to a hatchery that then buys that bird." Those birds are genetically selecting to eat soy and corn, not to mention things like herbicides and ammonium. 
"The conventional crop industry and the genetics industry are dependent on one another," Wadiak says. "Performance and financial success of chicken companies are reliant on crop subsidies, which is why we have crop subsidies in our country. And they're reliant on the feed conversion that those companies can provide genetically. Cooks Venture is the only independent breeder and operator in the United States."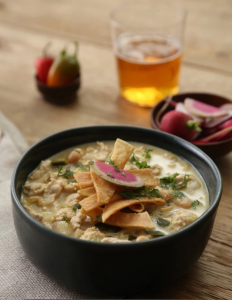 Its vertically integrated structure positions the company to have more control over quality and social and environmental impact. "We're doing the research to create these novel strains of heritage chickens," Matthew says. With increased demand for transparency and slow food, Wadiak and his team are seeing opportunities. 
"We're able to create a small premium on what we sell. We can invest a lot more into the research and we are building quality grains, making sure people are making living wages, making sure we're focusing on biodiversity, and still make a healthy margin in our business," Wadiak says.
The innovative food business employs PhD level nutritionists and scientists to develop the genetics. Cooks Ventures owns an 800 acre farm and is investing in generations of genetic breeding and regenerative agriculture. It's a lot of work, Matthew says. "When you're talking about market size for poultry, it's the most eaten food in America. One of the most eaten foods globally. The demand for more transparency, slower growing foods and animals that are healthier for people, is the largest emerging category in the food space."
By investing in research and developing a regenerative agriculture system, Cooks Venture is able to build proprietary products that are better for people and the planet, carving out a competitive advantage. 
Exploring multiple sales channels:
To maximize business opportunities, Cooks Venture invests in retail, business to business (B2B), as well as direct to consumer (DTC) channels. In the volatility of the market recently, we've seen retailers that are selling a lot one week and not a lot the next week. Food service might be really high one week and low next week," Wadiak says. "Those channels are increasingly important for our business, to protect where the markets are going in uncertain times. That approach creates a much healthier margin management and top line revenue system for us to look at."
Building a brand story:
With the layers of complexity around Cooks Venture, the brand focuses on easily understandable communication. While they concentrate some messaging on environmental impact, the main consideration is quality. "People will buy something for all of the bells and whistles one time, but they'll buy it again because it tastes good," Matthew says. "You can taste the difference in the flavor of a better grown bird that has slower growing genetics, retailers understand that."
Cooks Venture's DTC and digital presence also drives substantial business growth. "The most effective marketing out there is generally paid search and social campaigns," Wadiak says. "Being able to create brand-oriented ads that get people to engage is the most effective way to do that. AB testing and analytics can really help connect with your audience." 
Matthew says that online marketing also helps with his B2B sales. "Through online advertising, chefs, and customers are coming to companies and saying, 'We want Cooks Venture chicken.' It's important for any new business that's thinking about commercial opportunity. You have to have online share of voice, if you really want to grow in multiple channels," Matthew says.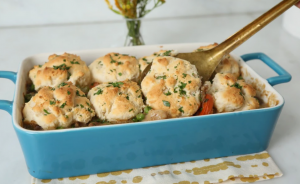 "When I think about brand marketing, the analogy I always try to give is, pounding a nail into wood with a hammer. Every time we touch a customer with part of our brand ideology – pasture-raised, heirloom, better than mainstream chicken..etc- we're tapping that nail down," he explains. "But it's important not to give the wrong story. Promoting things like, 'discount flash sale today, buy cheap chicken and stock up your freezer' is banging the nail sideways. You're going to either have to slowly tap the nail, or consumer, back, which takes a lot of work and a lot of money." The takeaway here is to keep it simple, leverage digital, study the data and keep a consistent voice.
Lessons for entrepreneurs: 
Wadiak's leadership at Cooks Venture, Blue Apron and beyond has equipped him with valuable takeaways for founders and executives. Here are three lessons from Matthew Wadiak for entrepreneurs.
"Simplify your model in a way that's digestible and easy to understand for the consumer and the investor community."

"When it comes to marketing, follow the numbers but don't get pigeonholed into running the same kind of campaign over and over. Always have 20 or 30 campaigns that are in pre-flight mode. Think about the next generation of ads. What's the next step in brand story? What will create high engagement and help you meet your KPIs?"

"If you are thinking about starting a business, take a hard look in the mirror and decide if you want to do it. Do you have the tenacity to say, 'this is probably not going to work out and we have to be ready to overcome, and not accept failure as an option?' Be ready to face steep challenges. The reward for being willing to do that is enormous."