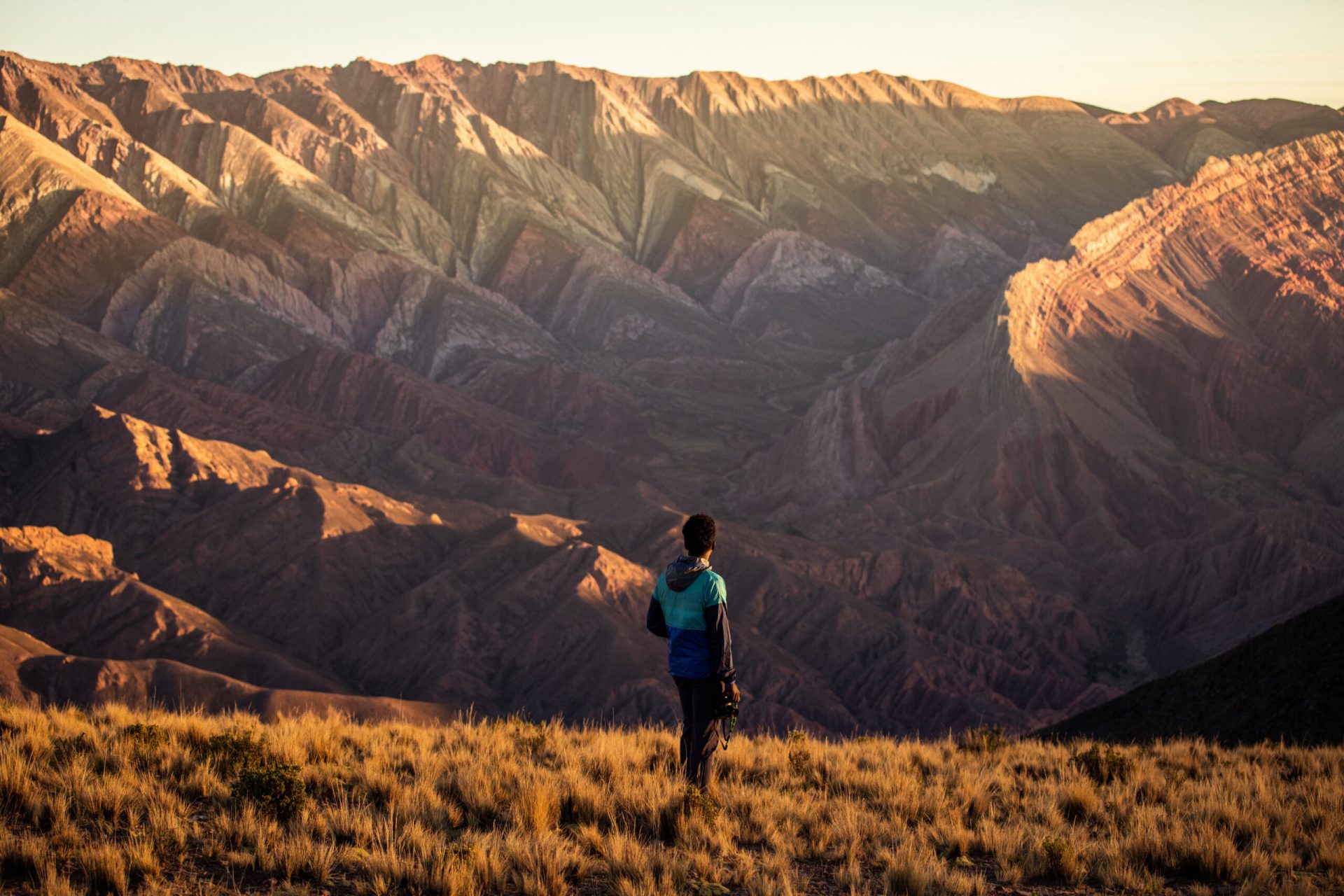 Purpose At Work: How Cotopaxi's Purpose Moves People, Products And Mountains
Davis Smith, the serial entrepreneur who cofounded the outdoor gear and apparel brand Cotopaxi with Wharton Business School buddy Stephan Jacob, and outdoor industry veteran CJ Whittaker seven years ago, had an idea that one could use a powerful company purpose to attract talent and continuously better the brand community.
"Having a strong and authentic social mission can differentiate you from your competitors," he told Entrepreneur magazine. "It can also help attract and retain great talent." Cotopaxi got more than 300 unsolicited job applicants in the month of its launch. "People want to be a part of a company and movement that helps others, and an authentic social mission can turn customers into loyal brand evangelists."
One such talent the company attracted is Annie Agle, Senior Director — Impact and Sustainability. Passionate and articulate about social innovation, traceable philanthropy, human rights, ethical supply chains, and responsible procurement, she's a big part of the reason the company today brings in tens of millions of dollars a year, even as it aids countless people directly and indirectly through poverty alleviation programs, fair workplace practices, and other Lead With We initiatives.
The company launched in 2014. It had two llamas — Coto and Paxi — as traveling mascots and social media stars: "Llama-Palooza" anyone? It had five backpacks to sell on a decent e-commerce site. It had $3 million in seed funding. Six months later, it debuted its first apparel collection. And there was no stopping its growth.
Even through the Covid-19 pandemic, "Not only did our business survive, but it also thrived," according to Agle. She credits the "courageous and measured leadership" of the team, and its philosophy and practice of "turning an unprecedented global disruption into an opportunity."
So, despite the year's setbacks, the company reports, "2020 proved our highest performing giving year to date." Through high-level collaborations, impact campaigns, and adaptive programming with impact partners, the company "found creative pathways to respond to the crisis."
Such efforts were exactly in keeping with Cotopaxi's purpose-driven origins. One of the principal attractors for Agle to the Utah-based company was that it was founded as a benefit corporation (B Company). It raised its initial venture capital funds with investors' full knowledge that its for-profit status would nevertheless require it to consider all stakeholders, in addition to making a profit for its shareholders. Cotopaxi was the first of 4,000 extant B Corps at the time to proceed that way.
Adventures in socially responsible business
"When people ask me how I ended up in this industry, I say, 'Well, this industry wasn't an industry when I started, even 10, 12 years ago,'" says Agle. "I really just tripped and fell and sort of aimed my fall in the general direction of something I felt." Though she studied chemical engineering in college and honed an analytic mind, "I really didn't want to live in a lab."
Agle took advantage of a summer internship program offered by leading women's development NGO and think tank, which was engaged at the intersection of peacekeeping and the environment in the Middle East. It strengthened her sense, gleaned from the wide travel she undertook thanks to a father who was an international pilot, that "the divides we construct on maps or in our heads really are non-existent, and humans everywhere on the planet are … part of one microsystem."
With a deep passion for the outdoors, where she's had her "biggest metaphysical epiphanies," she saw a landscape "changing on a day-to-day basis. There were glaciers where my dad taught me mountaineering that literally don't exist anymore."
The confluence of those interests and experiences "propelled me into the international development space," says Agle. Cotopaxi was a good fit because it's in the business of making a difference. "Ultimately the reason that I was persuaded to really plant my flag at Cotopaxi," she says, "was Davis Smith. He is so firmly planted in our mission. It's just who we are. That's not up for negotiation or discussion with anyone."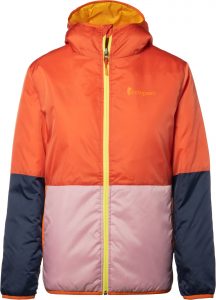 Make supply chain the base of your purpose mountain
"I think there are a lot of quite misguided and misaligned policies … good intentions" by entrepreneurs, business leaders, and some politicians to "simplify incredibly complex and interconnected problems," says Agle. For her, ensuring supply chain ethics tops that list. Many either don't want to open that can of worms, or worse yet, are willing to "greenwash" in their reporting. For example," she points out, "All of the materials required for a solar panel or for a wind turbine — there are really problematic supply chains for those."
So, for Agle, "sustainable supply chain management is one of the most important things to change. In large part because "For ninety percent of most products, carbon and social footprint occurs before final production, meaning in tier two and up," she says. "So, if you're talking about a t-shirt, 90 percent of your footprint and your social labor costs occur before it's sewn or put together. It occurs in the raising of the cotton, the collection of the cotton, the dyeing and treatment of the cotton, the weaving process, the screen-printing process, and all the intermediary stages."
There's an opportunity for immense impact in that otherwise "traumatic statistic." "It also suggests that 90 percent of our efforts as socially responsible leaders need to be in the supply chain," Agle argues. For example, "The leading cause of human slavery right now is private sector supply chain forced labor and child labor. A hundred million people are trapped in cycles of slavery and human rights abuses in these private supply chains."
To influence necessary change in supply chain and other key partnerships, Agle breaks down five steps all leaders can take from wherever they sit:
"First of all, treat your suppliers like partners. Treat them like active stakeholders. Don't treat them like they owe you something or that they're the holdup … There are so many financial double-blind studies that suggest that long-term investing in sustainable supply chain management is one of the strongest investments you can make to improve your long-term longevity." It's a main reason Agle believes Cotopaxi prospered under Covid conditions: "Because we have really great partnerships with our suppliers. They know that they can come to us, that we're going to treat them with respect and dignity. We're very open with them about our expectations — but they know they can come to us and say when they're not going to be able to meet an order without going massively over with additional overtime or subcontracting to another supplier." Its supply chain partners are "not afraid of losing our business," Agle says. "Understand that if you're experiencing really high levels of returns, poor standards of quality assurance, recalls in the form of, say automotive or tech, those are really strong indicators that you have labor and sustainability issues in your supply chain — and those are massive hits to company's bottom line."
Entrench your ethics. "The most impactful thing you really need to look at, which very few companies do look at, is not just thinking of your code of conduct as passive" whereby you're "always putting the burden of human rights performance and labor performance, or even living wage, on suppliers. What are you doing to help actively with that?" At the same time, be clear that buying-in to the purpose is the ante to do business with you. For example, each one of Cotopaxi's factories in India, the Philippines, China, and Cambodia, must agree to a rigorous code of conduct, complete regular audits, and relevant certifications — and to help promote fair labor practices.
Clean your own space. Cotopaxi rightly argues that it can't drive social equity if it doesn't consider how it might negatively impact its own workers and communities. Use the UN's concept of "salience" in determining if your company can do better: Looking through the lens of risk to people, not the business, as the starting point. As an investment, not a drain. Recognizing the greater the risk to people's human rights, the stronger the risk to the business. "This is why assume these salient issues are occurring," the company's leadership says, "and we adopt new frameworks to actively try to prevent and eradicate these issues … Going forward, Cotopaxi will use a combination of compliance, collaboration, grants, capacity building, and responsible purchasing methods to drive social performance."
Advocate for public sector regulations and policy support.
Reevaluate your own purchasing practices. As Agle puts it, rethink the typical way we do business today: "All kinds of on-demand consumer cycle or fast fashion cycle where you're making drastic changes to your order quantities with these absurd turnaround times, or massive escalations, or coming up with quantities without first really assessing if that's achievable under [ethical] labor conditions — That really is a discredit to Western capitalism. We must do better."
We all win the muddy race when we team up
To be a model for your industry and conscious business practices in general, you'll have to rethink the idea of competition, according to Agle. That all comes down to the solidity and immovability of your core purpose. "The best competitive advantage you have is earnestness," she says. "Sincerity matters a lot, and that's what really drives loyalty … so if you prioritize motives above tactics, you are going to succeed as a company. And if you're not putting the motives first, none of the tactics really make sense. They're going to feel like all of these separate efforts."
That's because, she says, "There's so much noise and storytelling in this space that everything just gets lost. But if you're clear internally around that motive, that makes every decision and story much easier to tell" externally with your partners, customers, and consumers.
"In a lot of ways," Agle says, "we don't even see other outdoor companies as our competitors. We see fast fashion as our competitor. Outdoor is still less than 1 percent of the entire fashion, textile, and apparel industry. So, to think about stealing market share from each other is a little bit silly. We've actually found at Cotopaxi that, yeah, some people who buy our stuff are going to bypass Patagonia — but mostly we would rather someone buy Patagonia or us, as opposed to, say, a cheaply made down jacket with no animal protection for the down, that's made of unrecycled taffeta under really poor labor conditions."
Again, Cotopaxi distinguishes itself from the noise in the marketplace by focusing on what it calls its "motive." "Our business model is fundamentally geared around that motive, which is to drive economic equality. That's a massive underpinning issue. It's number one of the [17 UN] Sustainable Development Goals [the world's shared plan to end extreme poverty, reduce inequality, and protect the planet by 2030] … There's obviously a tremendous degree of interconnectivity with the SDGs, so if you're going to solve climate change, you really need to tackle poverty, and vice versa," Agle says.
Cotopaxi's founders saw a role for an outdoor company "that was really not going to be hyper-technical, but still functional gear that's meant for optimistic and meaningful living, and that's really tied to global equity from the outset."
For that reason, rather than see other apparel makers as business rivals, it treats like-minded companies as partners in a shared motive. For example, the company recently teamed with HOKA, a super-fast-growing performance footwear and apparel brand. HOKA says it "empowers a world of athletes to fly over the Earth," which empowerment — and nature-loving origins — make for an impactful bedfellow with Cotopaxi.
Rock the company story with maximum impact
Yes, you can and should boast of your third-party credentials. Cotopaxi is Climate Neutral Certified. Yes, report on the process, warts and all: Cotopaxi got to net-zero through reductions and offsets, but nearly half of its gains came from the materials side, in line with Agle's supply chain argument.
Yes, the for-profit entity was born with legal and financial obligations to give 1 percent of all revenue to its foundation, boost its grantmaking, democratize its impact, and help make a bigger difference in the communities it touches. This occurs in the form of effective grantmaking to "outstanding nonprofit partners, who are selected for their track records at improving the human condition and alleviating poverty," the company says.
"We really aim for a pretty holistic and democratized corporate social responsibility model," says Agle. "We really think about how we can design products in ethical ways, and sell them in ethical ways … We're very focused on fighting and ending extreme poverty within the Americas. And within that framework, there are three central intervention strategies that we invest in, because they've been proven to be effective: universal healthcare access; universal education; and livelihood and skills building as well as online access.
Yes, tell those stories. But use Cotopaxi's storytelling as a model: It doesn't celebrate itself, but rather focuses on the impact it exerts in the real world: Last year it reported donating $447,000 through 36 major and community grants. It aided 822,000 people directly (3.2 million indirectly) through its poverty alleviation programs. It donated nearly half a million dollars worth of masks. It provided 661,000+ people with malaria treatment … and other meaningful programs led by all its stakeholders, including direct donations by customers.
Nature & balance
Finally, Agle provides three other meaningful lessons about the attitude it takes to Lead With We:
Make the right trade-offs … Always think long-term. Remember that many studies prove that financial success and sound, authentic choices are intricately tied. "But sometimes you are going to have to make trade-offs. Maybe at the sales level. But you're also going to have to learn how to say no and have the kind of leadership and legal model that allows you to do that." For example, only two weeks into her job at Cotopaxi, the company had the opportunity to get its products on the shelves of one of the largest chains of fast fashion retailers. "I went to our chief revenue officer at the time and said they have a lot of lawsuits against them from indigenous tribes," Agle says. "They have known cases of slave labor in their supply chain. I understand we're probably going to have to move ahead with this, but I have a lot of reservations. Could we hop on a call with them? And he said, 'Oh, we're not going to move ahead with them if that's the case.' And I just remember truly being so floored by that moment … it was the right kind of trade-off and it felt phenomenal." Afterward, such trade-off decisions can become material for sharing with stakeholders. "I think saying no and talking about why you said no is really powerful. It can be good marketing and storytelling, exposing how challenging the trade-offs are."
Stay positive. "I think there are so many things that give me cause for optimism," Agle says. "And I see optimism as a fundamentally more courageous approach to life. It costs you nothing to be cynical. And I think that leaning into courage and saying that if you're going to be in this field of impact, fundamentally having faith in humanity is the most important thing you need to bring to this table," she says. "It's not blind trust or optimism in the face of avoidance of reality. It's the kind of optimism of saying, 'Hey, I'm committing to making the world infinitesimally better and more functional for everyone every day. And I'm going to start by making myself the most functional I can be." Positivity is woven into many of the Cotopaxi brands' public projects. It subtitles its annual "Questival" with partner HOKA — an annual, 24-hour adventure race in which teams complete community-oriented challenges "that push them to explore the unknown in their city and the wild spaces around it'' — "Chase the Bright Side."
Use nature as a guide. Agle recommends we all go "rewild" ourselves by getting outdoors and pushing ourselves. "Climbing a physical mountain makes climbing metaphorical mountains in your life a lot more attainable," she says. "And it gives you a kind of quiet confidence of remembering times when you've really had to draw on that kind of outdoor grit and that intensity of lived experience and say, 'Hey, I can do this. I can do this.' No summary or pat phrase could do justice or even properly convey the extent to which nature played a role in "shaping who I am as a person and the extent to which it helps me get through every day," says Agle. "Nature is the only space where you can truly be whoever you are." This might be especially true if you are dealing with any form of depression, anxiety, or other challenges, she argues. "Part of existing in social space is we all have to make individualistic adjustments to collaborate at a societal level. Part of that is negotiating and making some sacrifices. And there's always going to be some degree of performance or masking in social situations." "So, for me, escape to nature was really profound in helping me manage myself, and feel comfortable with my true self." Try it. It's highly likely to "ground" you and remind you of what really matters.