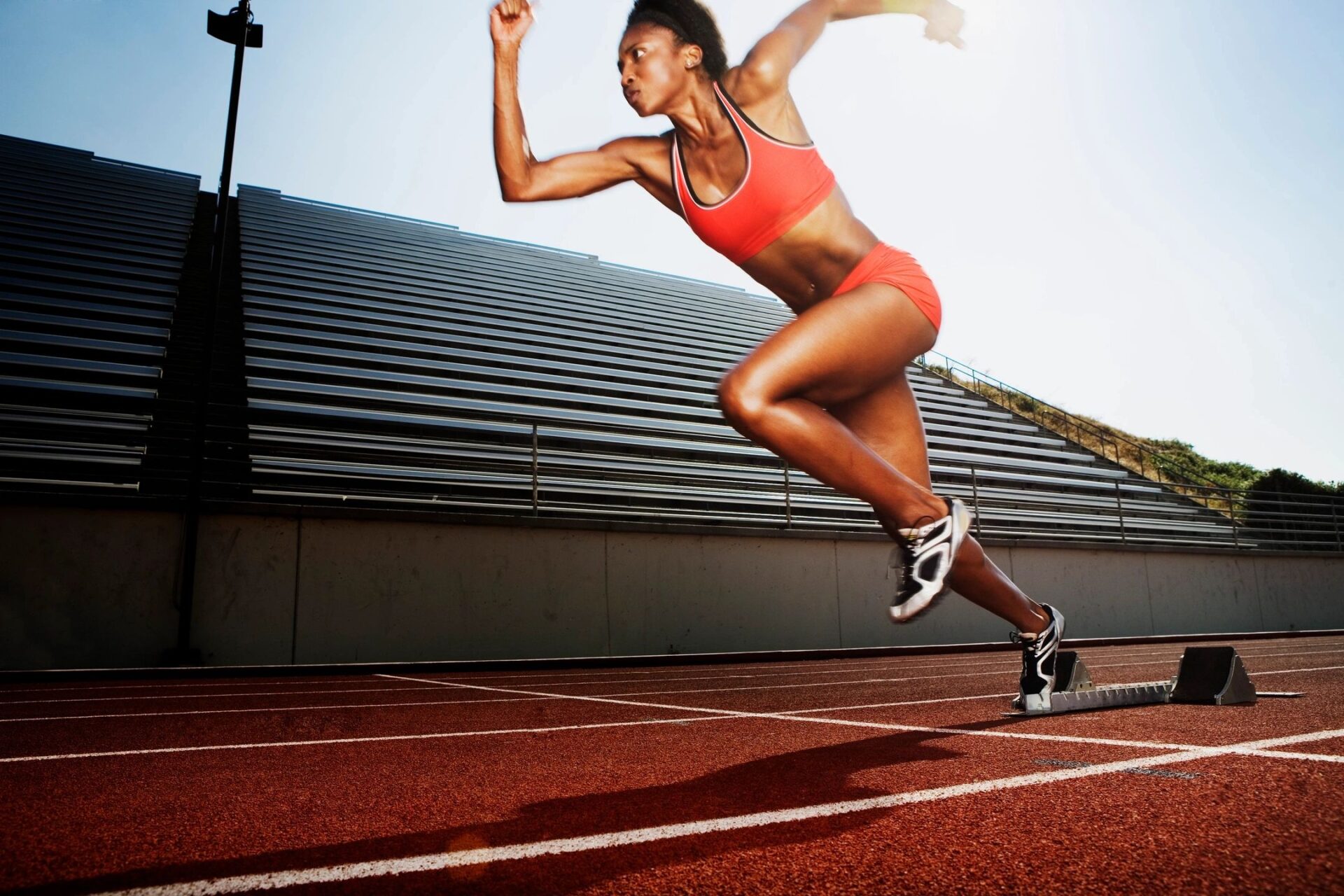 Purpose At Work: How Nike Inspires and Innovates With Employees and Consumers
Written By
August 1, 2019
This is the second post in a series of interviews with impact driven business leaders. Interviews were conducted around the Social Innovation Summit in Los Angeles. The Summit is a gathering of some of the world's most influential social impact entrepreneurs. Representatives from companies like MLB, Lyft, TOMS and more congregate to share best practices, ideas and challenges about leading with purpose. For this article I spoke with Jorge Casimiro, NIKE, Inc.'s Chief Social & Community Impact Officer.
Nike has a history of leveraging its brand for impact. From its recent, highly debated Colin Kaepernick commercial to the programmatic use of recycled materials in its products, the company has built its brand around purpose. As Jorge Casimiro, NIKE, Inc.'s Chief Social & Community Impact Officer, shared, "Nike's mission statement is to bring innovation and inspiration to every athlete in the world. And if you have a body, you're an athlete. The innovation is the work and partnerships that we're doing. The inspiration is something we do when Nike shows up to talk about work."
Nike's iconic products and branding have inspired athletes for decades. One of the ways Nike has taken the work further is with its Social & Community Impact Team and the Nike Foundation. It focuses on empowering young girls, and youth in general, around the world. One of Nike's latest projects is its Made to Play program. "Nike focuses on the kids that face the greatest barriers," Casimiro says. "Girls all across the world are dropping out of sport and play at two times less than the rate of boys."
"Something we're doing about that right here in Los Angeles, for example, is we kicked off a partnership with Mayor Garcetti and the city of Los Angeles on Women Coach LA to train more female coaches." Jorge states. "So that girls can actually see a role model, see someone that looks like them." Of the 6 million coaches in the US, only a third are trained to work with youth and less than 25 percent are women, he explains.
Nike's Los Angeles initiative is one of many similar projects all around the globe. So how does a brand like Nike scale its impact? How does it ensure that the good work it is doing will make a lasting contribution?
"Working with partners is how we do this work, that's how we take it to scale," Casimiro explains. "It's all about how we integrate our work with those partners, so that one day when we're no longer working with those partners, they continue it on themselves. To achieve this successfully, it's important to be very clear up front and managing those expectations is key. The partners know that this is not a forever deal, but rather a partnership to empower their independent impact," Jorge says.
This is a crucial lesson for brands thinking about how to optimize impact in a meaningful way. Identify ways that you can leverage your business to catalyze a change in influencers and partners with a shared vision. Then enable your collaborators to do the best they can to create meaningful and lasting impact themselves.
Finding the right partner for the job is no easy task. "This is where some of that private sector expertise really helps in the equation," Casimiro says. "At Nike, we put the consumer, the athlete, at the center. We obsess over the athlete. We obsess over the consumer."
"We do the same thing with kids. We go into a city, we go into a community, we obsess over the kids. What are their barriers? What is that kid's life like? And then we obsess over the partner. What partner are we going to work with? We're not going to do this by ourselves, and in some cases, it might be government. In some cases, it might be a nonprofit, in some cases it might be someone experienced in play and sport and physical activity. We also consider what can they learn from us?"
With the same rigour used in targeting a niche market for a new product launch, Nike selects partners that would best suit the niche of young kids interested in sport in any given region.
"We want to create a better world through the power of sport. We want to do that through community and programs like 'Made to Play.' We want to do that through diversity and inclusion until we all win. We want to do that through our environmental sustainability," Casimiro says.
"What does that look like in Portland? What does that look like in Los Angeles? What does that look like in London? What does that look like in China? All very different."
A great example of Nike's impact is work it's done in the United Kingdom. After the 2012 Olympics, Nike started working with the Parliamentary Commission on Physical Activity. "We've advocated for more funding to primary schools to focus on physical education," Jorge says. Nike also collaborated with schools and nonprofits to improve physical activity programs in 33 boroughs throughout London.
To expand their work, Nike partnered with Discovery Education. "We worked with them to create curriculum, open-source information that would work for primary audience teachers, head teachers, and also for parents," Casimiro says. "Putting our efforts into this platform allowed the information to go at scale to the entire UK."
That work is the innovation. Nike's storytelling is what drives the inspiration. "For example, how do we hero-ize that staff member who is playing a leadership role at schools across the 33 boroughs?" Casimiro asks. "The Active School Hero Award was created to hero-ize those individuals. Not only hero-ize them within their school and within their borough, but invite them to the Muller Anniversary Games and offer them professional development training."
Nike is doing similar work in China. The company partnered with the Ministry of Education to develop teacher training, to direct programming investments and to create the Active Schools Innovation Awards. "We receive recommendations for more than a thousand local youth physical activity leaders, and we honor a hundred of them. The first year we brought them to Beijing, to the iconic Water Cube and we brought our athletes, Cristiano Ronaldo and others," Casimiro says. "They're so excited because these teachers are from, say, Gansu Province, or they've never been to Beijing or had the chance to meet these athletes." Now in its third year with a ceremony in Shanghai, the awards have attracted close to 3,000 applications from PE teachers across the country.
In addition to engaging community leaders, Nike works in house to inspire a culture of purpose. "If your employees don't understand and buy into your purpose, it's going to be very difficult for your consumers to do it," Casimiro says.
Nike encourages its employees to participate in making a positive impact. "We do what we call Give Your Best," Jorge says. "An employee might want to connect to their purpose by volunteering at their kid's school. Or it might be a homeless shelter. We have 74,000 employees and we say to all of them, 'if you want to do something there, we're going to support you.'"
Nike matches employee donations and offers volunteer pay, which means Nike gives the employee $10 per hour for hours volunteered that they can donate to the organization they choose. And it gives retail store employees time on the clock to serve as weekly volunteer coaches in their communities. "That stability of those employees going every week is sometimes the only stability these kids have in their lives," Casimiro shares. Not only does it help the kids and support Nike's mission, it also builds a sense of purpose in the employees.
As for the business case for doing such work, Casimiro explains, "We're past having to make the business case for these kinds of things. If you need convincing, numerous studies like those outlined in the Harvard Business Review provide plenty of statistics for financial and performance benefits. "Most importantly, what you do need to do is make your efforts sustainable in the long term for brands. It's got to be authentic to who you are,"
In fact, the business and impact case are perfectly aligned. As Jorge explains, "Nike has always been about sport. We want to make sport a daily habit. You can't fulfill that if kids are dropping out of sport, physical activity, and play. At the end of the day, you can't have a thriving, successful business if you don't have a thriving and successful community or world."