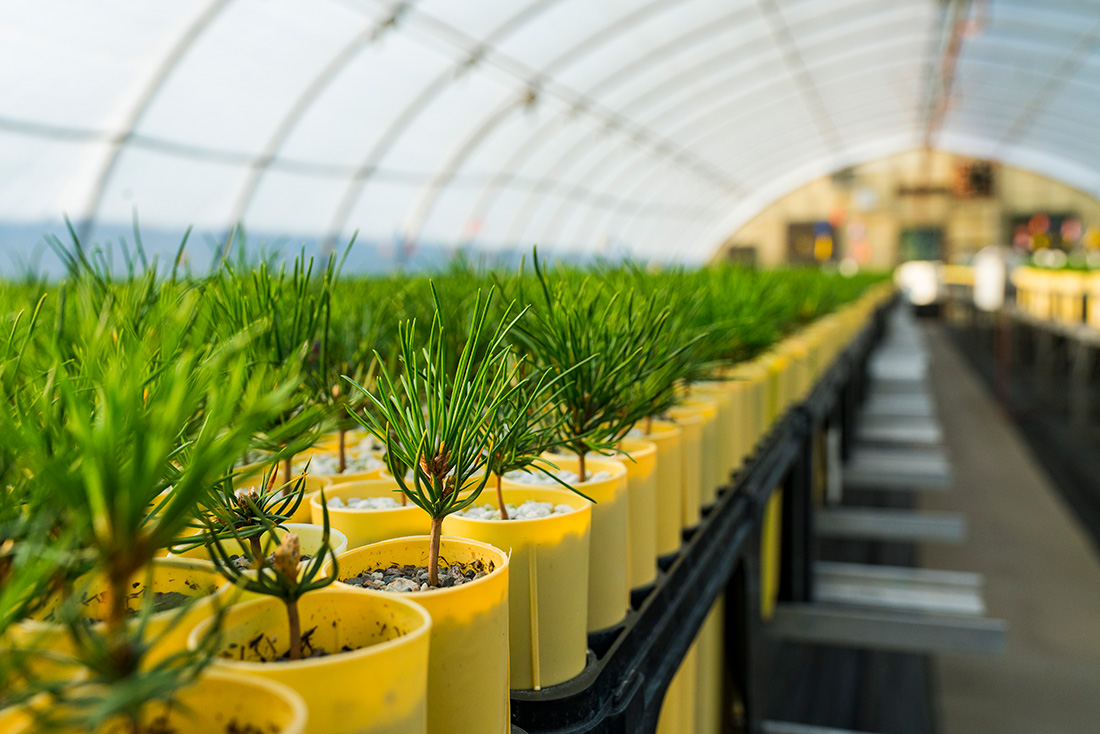 Purpose At Work: How Tazo & American Forests Built A Partnership Solving Multiple Social Issues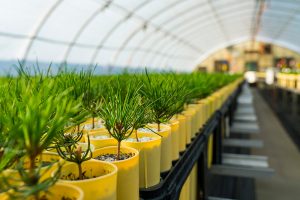 Today's consumers want to support brands that share their values. Nonprofit partnerships are an excellent way to scale your business' social impact. They can also cultivate consumer goodwill and bring you into cultural conversations. An impressive corporate and nonprofit partnership is the Tazo Tree Corps initiative. Tazo Tea and American Forests are collaborating to create jobs in low income communities and BIPOC (Black, Indigenous, People of Color) communities while also taking on climate change. 
"We wanted to make a tangible and impactful difference in the fight for climate justice," Laraine Miller, President of Unilever's Tea Americas, tells We First. "We needed to first identify the right partnerships as a way for TAZO to amplify and build upon the work of existing organizations."
American Forests coined the term 'Tree Equity' to address the lack of trees in low income communities and communities of color. "A map of income typically overlays a map of where tree canopy cover is in a city. Lower income neighborhoods typically have less trees than higher income neighborhoods. We think that's unjust," Sarah L. Anderson, Director of Career Pathways at American Forests, shared.
American Forests' commitments exemplified the impact that Tazo and Unilever – its parent company – were looking for. "We are working nationally, statewide and locally to advance Tree Equity. We want to ensure that everybody gets the benefits trees provide," Anderson says.
The mutually-beneficial collaboration is a noteworthy example of corporate partnerships with nonprofits. Tazo and American Forests' work presents actionable lessons for decision-makers looking to Lead With We.
How the partnership works
"We believe the status quo is stunting our futures. It could even kill us. Nowhere is this more imminent than today's climate crisis, which has been plaguing BIPOC communities for decades," Miller says. While Tazo has worked on developing a proprietary line up of teas for years, they are new to climate justice."
"Urban forests need a lot of care. People are experiencing high heat and lower air quality in lower covered communities," Anderson says. "Tazo approached us asking, 'How do we plant trees where they're needed most?'
We said, 'Why don't you partner with us to employ people of color to do the work and plant and care for trees?'" That's how the Tazo Tree Corp started.
"It is unprecedented in our space for a company to create permanent jobs with competitive pay and full benefits – including retirement and healthcare – for people caring for trees," Anderson says. "We have to make it economically sustainable because we live in a capitalist society. So this is a game changer."
Measuring progress
American Forests developed the Tree Equity Score to assess community performance.
Tazo Tree Corp deploys the score to monitor its effectiveness at increasing coverage in five urban regions. These include Minneapolis, Detroit, the San Francisco Bay Area, Richmond, Virginia and the Bronx," Miller says. "These are all areas where discriminatory zoning practices have left low-income communities and communities of color with less green space over time." Tazo also measures impact by assessing employee retention rates at their partner, Davey Tree Expert Company. They also assess total trees planted and other measures.
Story telling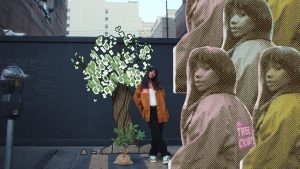 To help spread the word, Tazo is collaborating with singer and performing artist SZA. "Partnering with an authentic spokesperson with a connection to the issue was important," Miller says. "SZA is passionate about wanting to educate more people about the importance of social and environmental justice. In turn, she is lending her voice to drive broader awareness of the issue at hand." Tazo and SZA collaborated around the launch and promotion of the Tazo Tree Corp. They will continue working together to advance the cause throughout the year.
Tazo is also encouraging consumers to add to the storytelling. "We hope to have others join us and amplify the core messages of Tree Equity and the larger fight for climate justice. We hope it helps call attention to communities that need this investment, so they are healthy and resilient for generations to come," Laraine says.
The takeaway from a storytelling perspective is that collaborating around a higher purpose allows for multiple avenues of authentic storytelling. The collective alignment between Tazo, American Forests, SZA and consumers around climate justice amplifies the brand's message within a wider audience and through several powerful representatives.
Joining cultural conversations
Collective storytelling is fundamentally based on all stakeholders sharing common values. By joining cultural conversations that span beyond the reach of your brand or industry, you can scale your social impact, attract word of mouth advertising and gain consumer goodwill.
While climate justice is ever pressing, the Tazo Tree Corp initiative is adding to recent conversations around Black Lives Matter, race and equality.
"I've been in the field for a decade, trying to advance urban forestry stewardship, equity inclusion and social justice," Anderson says. "It's sad that it took such tragic events for people to pay attention. Now that we've got the light, we're running with it. We're going to make as much change as we possibly can." That's also why Tazo's commitment to full time jobs over an extended period is critical to authenticating the initiative.
"So many of the issues facing our world today, including climate change, are intrinsically linked to racial justice," Miller says. "By tackling one aspect of the problem, we hope to be a part of a holistic solution. Right now, our priority is to thoughtfully and effectively invest funds to accelerate positive change for diverse, marginalized communities in the climate crisis."
The Tazo Tree Corp is one expression of both Tazo and Unilever's commitment to building a better world. There is a powerful give and take with brand fueled movements. If you are successful, you can not only contribute to shaping what's possible within your cause but also allow your issue to shape what is possible within your company.
How to get started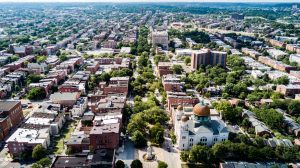 The internal work is a big part of walking the talk. Even socially aligned companies, at times, must muse on their own culture and practices around diversity and inclusion.
"Our field is mostly white and male," Anderson says. "That's common for lots of fields. If you don't have that lived experience of being a person of color, specifically, a black person in the society, you don't get the same level of awareness of the systemic inequity that has always been. It has just been brought to light in the past year," she says.
As part of the Tazo Tree Corps initiative, American Forests has helped Davey Tree Experts, an employer partner, commit to implementing diversity and inclusion training for hiring managers and company leadership. "Through this initiative, we're helping catalyze the shift of how companies run their operations and how inclusive and sensitive they are to lived experiences," Anderson says.
"Discrimination is sometimes intentional but usually it's unintentional. It starts at home. The next step is making the commitment to serve and to be transparent and to hold ourselves accountable for the change that we want to see."
The lesson here is that it is important to assess diversity and inclusion inside your own organization. It can be insightful and transformative to work with an outside consultant to assess where you are and how you can improve. Once we have worked within we can better assist our stakeholders in advancing the movement.
We need to work together to overcome the world's most pressing challenges. Climate action and social justice are pillars to building a better world. Tazo has set an amazing example through its long term commitment to environmental and social progress.
Since the partnership started, companies have increasingly inquired about other opportunities for American Forests. "We've heard from many more corporate partners in all different kinds of departments," Anderson says.
"It's been folks in operations who are looking to offset their carbon footprint. Folks in diversity, equity and inclusion are reaching out. It's also people in marketing and branding looking to amplify the message of climate resilience through green jobs. Lots of folks want to talk and we're happy to have that conversation," Anderson says.
Whether you collaborate with American Forests or another nonprofit, the lesson here is to stay true to your purpose. Build partnerships around that. Find ways to authentically tell your 'social good' story, which may also mean taking a long term perspective. Put in the internal work aligning your corporate culture around purpose and use your internal and external efforts to join cultural conversations.
Related News
We First 5: Traveling Light

Purpose Is The New Black Friday

Purpose At Work: How XOMA Superfoods Serves Up Industry Disruption, A Cup At A Time