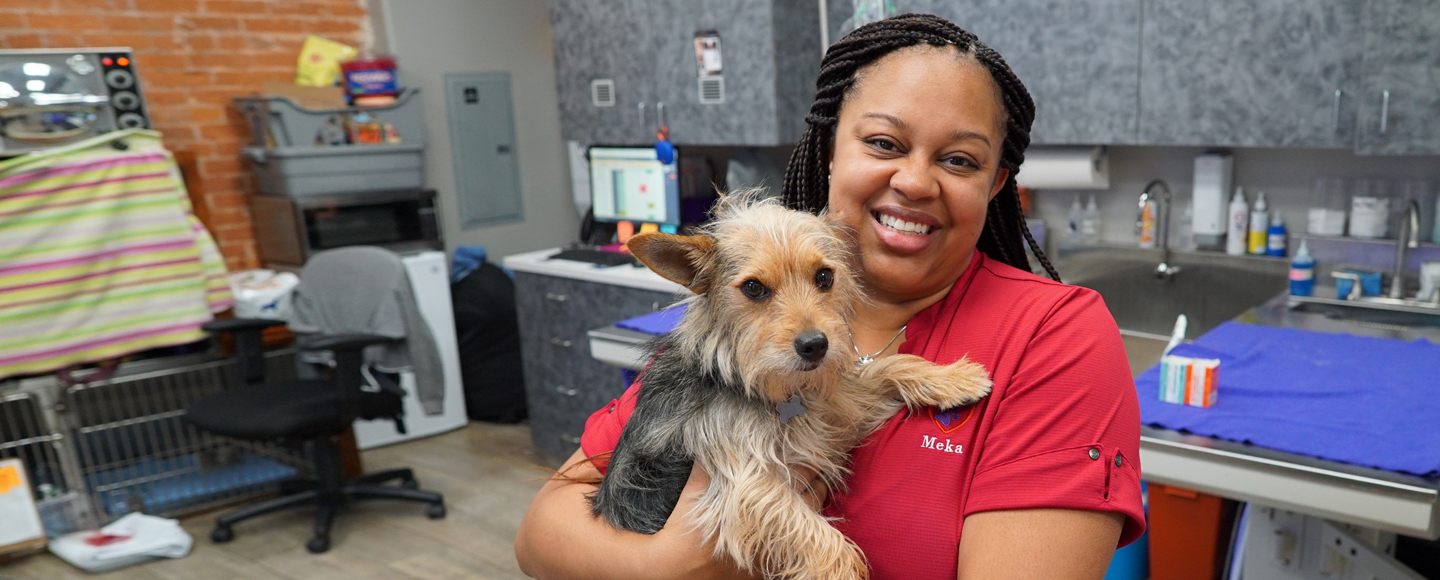 Purpose At Work: How Wells Fargo Is Leveraging Purpose To Build Its Reputation
Written By
October 10, 2019
This is the ninth post in a series of discussions with purposeful business leaders. Interviews were held around the Los Angeles Social Innovation Summit. At the gathering, impact-driven business representatives, entrepreneurs, philanthropists and individuals share insights on how to do well while doing good. For this article I spoke with Jon Campbell, Executive Vice President of Corporate Philanthropy and Community Relations, and Jennifer Dunn, Senior Vice President of Corporate Communications and Public Affairs, from Wells Fargo.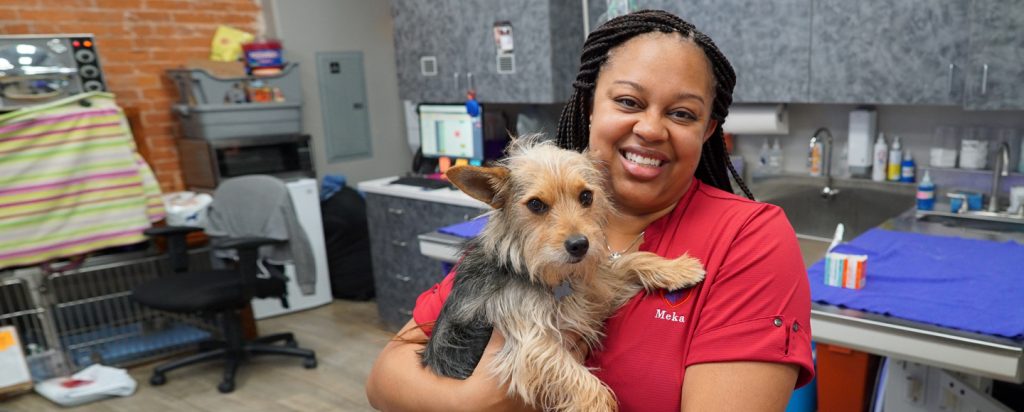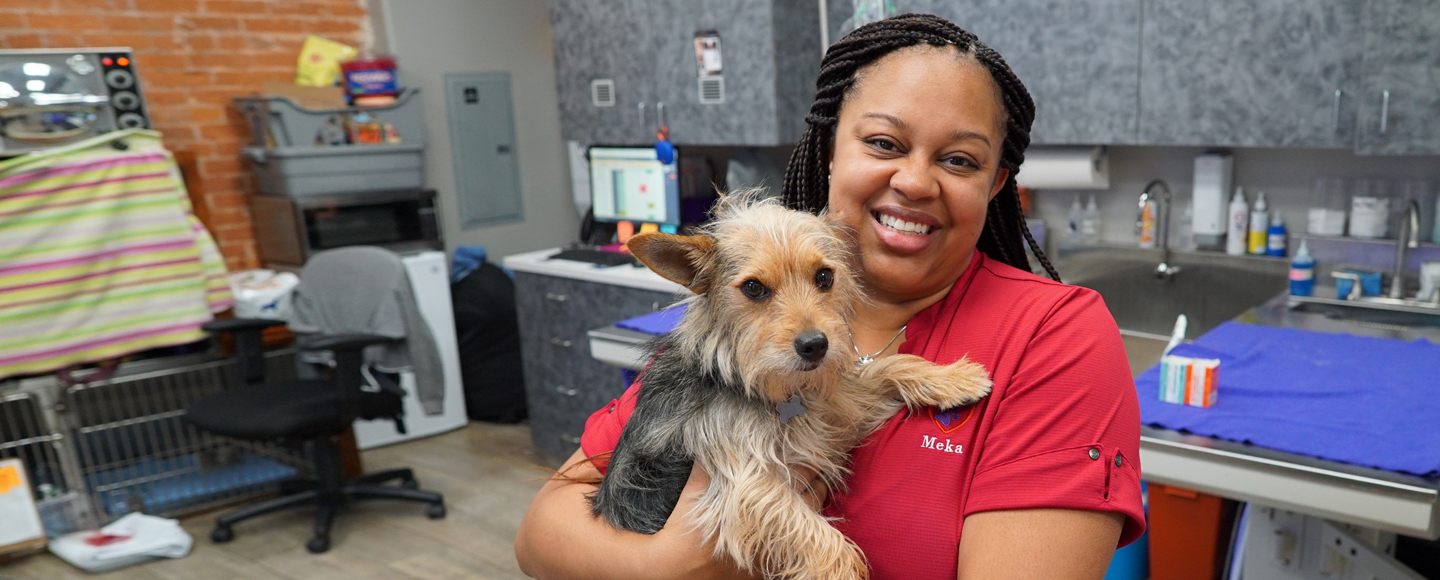 Wells Fargo is emerging from a challenging time for the brand that tarnished its reputation and eroded consumer trust. As the company works to get back on track, it is doubling down on a long-standing commitment to purpose seeking to make a positive social contribution that builds lasting economic opportunity in local communities.
"We've redesigned our philanthropy," Campbell tells We First. "Wells Fargo has always been a large donor, but we asked ourselves, "Are we really moving the needle?" The reality is, we weren't making measurable progress in several areas."
"The company had grown through mergers and acquisitions, yet our philanthropy had stayed relatively level. So I said to our CEO, Tim Sloan, that I think tying impact to earnings is the right kind of connection. We asked ourselves, "What's the right level?" I'd never want us to get to below 1.2 percent of total earnings. I think world-class would be 1.8 percent," Campbell explains. In December, 2018, Wells Fargo implemented a goal to set aside 2 percent of after-tax earnings towards social good programs. That year, the company donated $440 million to over 10,000 nonprofits as one of the largest corporate cash givers in the country. 
An important lesson here is that marrying purpose and profit is an excellent way to scale impact business growth and build your reputation. It also establishes a sense of transparency and accountability around purpose. 
While Wells Fargo had many giving programs in place, they weren't measuring their impact or optimizing their social good programs in a consistent manner. This is a problem many brands and philanthropists face. Doing good feels good and looks good for your brand. However, if you want to produce the best possible outcome you must critically assess your social good initiatives. 
"It became clear that we had to go to shared values," Campbell says. "We wrote down 10 philanthropic programs we thought were really important, then posted them on a wall. We had a number of questions. How much scope for work was there? Was it really scalable? We did the classic red, yellow and green. We had to accept the notion of building around shared value, and sometimes it was hard to find. Once we accepted it, everything started to fall in place," Campbell says. "For example, "What are we good at? We're great at housing. We're good at financial health. We're really good at small business. These became areas of opportunity where we could match financial resources with business expertise to more deeply dive into complex, pressing community issues."
"We picked NeighborhoodLIFT which focuses on housing affordability and Diverse Community Capital which empowers diverse entrepreneurs and job creation because we know they work and are creating real value. Our Innovation Incubator aimed at accelerating the development and commercialization of sustainable businesses also stood out," Campbell explains. "That was the day we went from focusing on generosity to solving problems."
Maximizing your social impact takes careful planning. The planet's challenges are bigger than any one brand or industry. Each company is unique in its abilities and how it can best give back.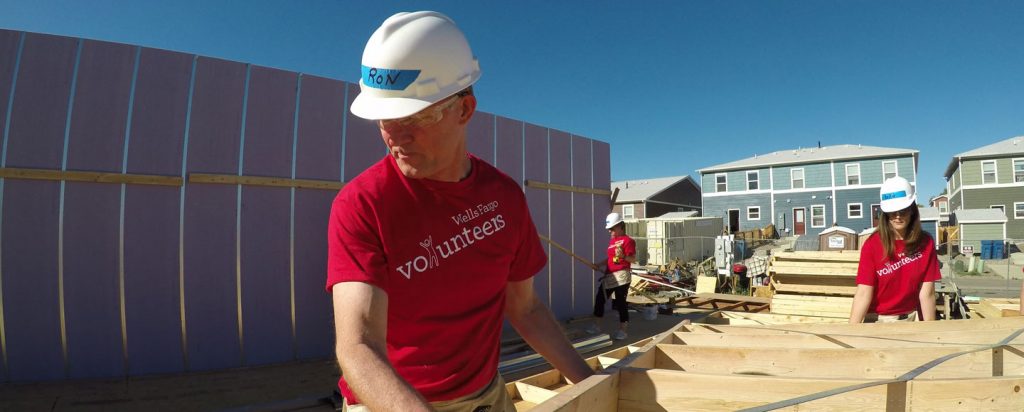 Wells Fargo is narrowing down and focusing its efforts on what it's good at and where it can make the biggest impact. So what are they doing differently to deliver and measure impact?
"We had to change our organization to accomplish this. The transformation is pretty substantial," Campbell says. Wells Fargo has a long history of home ownership philanthropy and down payment assistance initiatives. "If we want to elevate problem-solving, we've got to build the perspective to deliver greater impact. This means, for instance, looking at the broad spectrum of housing challenges and actually building teams around things like homelessness, transitional, and rental housing," Campbell shares. 
Many companies struggle to authentically implement purpose internally. Departments can get siloed, messaging can get lost among the daily grind. Purpose can get put on the backburner. To prevent that, Wells Fargo is dedicating resources to build and maintain the right people for the job when it comes to impact.
"We have philanthropic support for home ownership, but we're trying to over-bias our thinking towards rental." Campbell says that the home lending group has always been on board with impact but he needed to tap into other departments to improve the rental category. "All of a sudden we've got really smart people who understand multi-family financing from our commercial real estate team, our municipal finance team, and our investment bankers, saying, 'We want in.'" 
The key takeaway here is that after Wells Fargo's leadership doubled down on purpose, other team members followed suit and it began fostering internal excitement. This then initiates cross departmental collaboration and a sense of purpose at work. It also helps fine tune your brands unique capabilities to act on purpose.
The next step for the bank is to measure its impact. They are hiring outside experts to measure and assess philanthropic results. "Now that we've narrowed the focus, it's iteration time. 'Try this. Measure it. Did we get the lift we expected or not?'" Campbell says.
"It looks like the primary metric we're going to focus on for housing affordability is the cost burden of housing. We look at the debt to income ratio. A third of the country's over 30 percent of their income going to housing. Eighteen million of that third are over 50 percent. Obviously, you sacrifice everything else in your life at 50 percent." In alignment with Wells Fargo's mission to "increase the availability of affordable homes and reduce the cost burden of housing," the company will donate $1 billion by 2025 to the cause. Wells Fargo is also assessing the affordable housing shortage in America as a purpose-driven metric. "The country's short seven million affordable housing units," Campbell emphasizes. 
"We know that complex problems require collaboration. "We can't do it by ourselves. But measurement and putting big, audacious numbers out there is what we're going to hold ourselves accountable to, and then we can measure our progress." 
One of the challenges we find is that you can't do good without having some sort of business case for it. So, how does Wells Fargo benefit from a business perspective by dedicating so much money to philanthropy?
With Wells Fargo's purposeful commitment comes an opportunity for meaningful brand storytelling. "We now have a platform around which we can socialize our ideas and share our impact," Jennifer Dunn says. "It's about helping people understand the problems of the housing affordability crisis. We want to show people how Wells Fargo can be part of solutions that we all need to work towards. This appeals to people's emotions and thinking around housing. It's not just an economic issue, but a humanitarian issue," Jennifer shares. 
People are looking to connect with brands around shared values. Companies that help people live their best life are rewarded with goodwill, loyalty and purchases."The beauty is the company was completely supportive of us being bolder than we've been historically in speaking out on this issue. It's not only necessary, it's an important time for the brand to be leaning into this work," Dunn says.
Wells Fargo is leveraging its long legacy of community engagement to sharpen its purpose against urgent societal issues and strengthen its corporate culture. It's reflecting on how it can deliver the most impact with its unique skill sets and resources. From a business perspective, this leverages what the bank is most skilled at like housing and small business. At the same time, it opens doors for collaboration and contributes to a better life for more people.