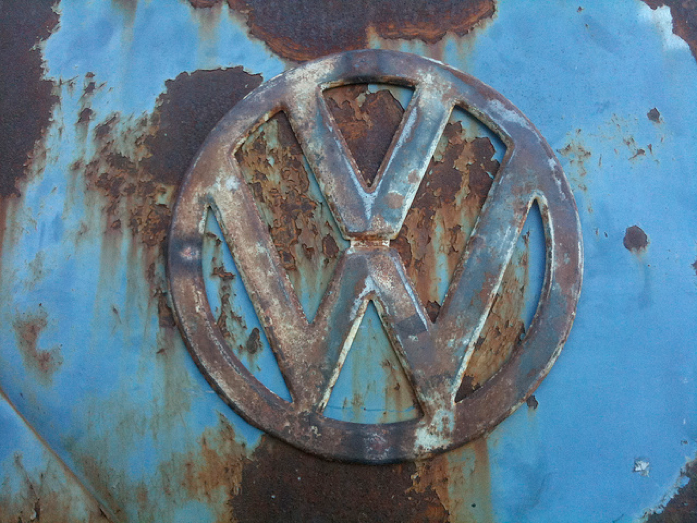 Three Brand Disasters From 2016 That Every Company Must Heed
Written By
January 20, 2017
More than ever companies are realizing the storytelling potential of purpose-driven brand strategy and leveraging consumer activism to amplify their marketing efforts and drive profits. Too often however, brands put the telling before the story itself by promoting work they can't stand behind and risk damaging their reputation and bottom line. The allure of using purpose to carve out a competitive advantage can be powerful but brands can't let the appearance of purpose outweigh the tangible positive impact, or worse, use purpose as a facade for irresponsible behavior that makes you part of the problem, rather than the solution.
Let's consider three of the biggest purpose-washing brand disasters of 2016 and key take-away lessons for each.
1. Volkswagen's "Dieselgate"
Throughout 80 years of business Volkswagen has worked hard to build consumer goodwill and trust in its brand. The iconic 1961 Lemon advertisement featured a VW Beetle that would never see a dealership because of a blemish on the glove compartment, Chances are you wouldn't have noticed it; inspector Kurt Kroner did, the ad read. This advertisement and the many that followed emphasized the brand's dedication to meeting rigorous standards and providing consumers with top quality automobiles. Ad Week estimated the value of consumer goodwill alone – which can be a hard thing to quantify but is defined as monetary worth that doesn't include products inventory, facilities or other tangible assets – exceeded $22 billion in 2014 and was largely built with compelling marketing.
In alignment with the brand narrative, prior to releasing the 2009 Jetta 2.0 TDI, Volkswagen launched the clean diesel campaign and prided itself on meeting U.S. emissions standards, the strictest in the world. The Green Car Journal even named the Jetta, Green car of the year. In September of 2015, the Environmental Protection Agency discovered a defect device installed in hundreds of thousands of vehicles that sparked over a year of interrogation and legal battles. In the end, the scandal not only lead to a drop in the company's stock price and ensued fines of $20 billion in the US alone, but also caused the indictment of six top executives and tarnished the brands hard earned image. While it may seem obvious that transparency is essential to building long-term consumer loyalty and trust, it's surprising how many businesses – not only VW – cut corners to marginally increase profits. The key lesson here is that purpose-washing costs your brand far more than it could ever gain.
2. Wells Fargo's phony bank accounts
Wells Fargo describes its commitment to helping our communities thrive…putting our customers first and helping them succeed financially, and creating long-term economic growth and improved quality of life for everyone in our communities. These core values speak to their ambition to transcend their products and services to create real social impact. However, this narrative is in stark contrast to the banking fraud debacle that lead the company to fire 5,300 employees after officials exposed the formation of 2 million fraudulent bank accounts and credit cards over the last 5 years. Then CEO, John Stumpf, was praised for "reinforcing a culture of risk management and accountability across the company." At the same time, employees were incentivized by bonuses to sell customers eight financial products each, all of which generated service fee revenue for the company. Although the brand was publicly sharing a we first mentality they were internally fostering a me first culture. What a CEO says and what his employees hear can often be two very different things and insidiously inspired a culture of deceptive practices among employees. The craving for profit not only stifled honesty, shocked the stock price and cost the brand over $180 million in fines, but it also tore apart the employee infrastructure and damaged the company's reputation. The essential takeaway here is that ambitious profit goals must never come at the cost of your brand values or culture.
3. Theranos' Blood Bath of Deception
Elizabeth Holmes started Theranos with the mission to make actionable health information accessible to people everywhere at the time it matters most. The company's revolutionary blood-testing device – which it claimed could test for thousands of diseases by taking a small blood sample from the tip of a finger – was an amazing tool she would use to achieve her purpose-driven ambitions. On the surface, Theranos was an excellent example of a mission with a company and promised to be an amazing force for good in the world. The brand leveraged its exciting narrative to raise hundreds of millions of dollars from venture capitalists and build employee advocacy, as well as mobilize consumer engagement and receive positive PR coverage.
While Holmes worked to share her story and grow her business she maintained a high level of internal and external secrecy and it wasn't until Food and Drug Administration officials investigated Theranos' operations that they discovered the testing devices were unable to obtain the kind of information needed to accurately assess the numerous conditions the company claimed to be able to diagnose. Shortly after, Holmes lost key partnerships including a wellness center initiative with Walgreens – was forced to lay off nearly half of the brands employees and saw Theranos' value – which peaked around $9 billion – plummet. The key learning here is to prioritize the integrity of your product over PR buzz or hype and if you can't deliver on the product or service you dream of creating, don't deceive your stakeholder community with hollow promises.
Its essential for any brand that wants to build badge value through social and environmental impact to embody a culture of authenticity, transparency and accountability. Purposeful branding is now a competitive landscape that brings with it greater scrutiny and lip service to values and true impact is a perilous road for any brand to take.
Connect with We First!
Twitter:@WeFirstBranding
Facebook:WeFirst
LinkedIn:WeFirst
Youtube:WeFirstTV
Join our mailing list and invite Simon to speak at your next event or meeting.
Image via Flickr courtesy of user Francis Storrat https://flic.kr/p/8JxCnX.
Related News
Purpose At Work: How Wells Fargo Is Leveraging Purpose To Build Its Reputation

We First 5: CoverGirl, Consumer Backlash, & COP22

Top 17 in Purposeful Branding for 2017: The We First Year in Review