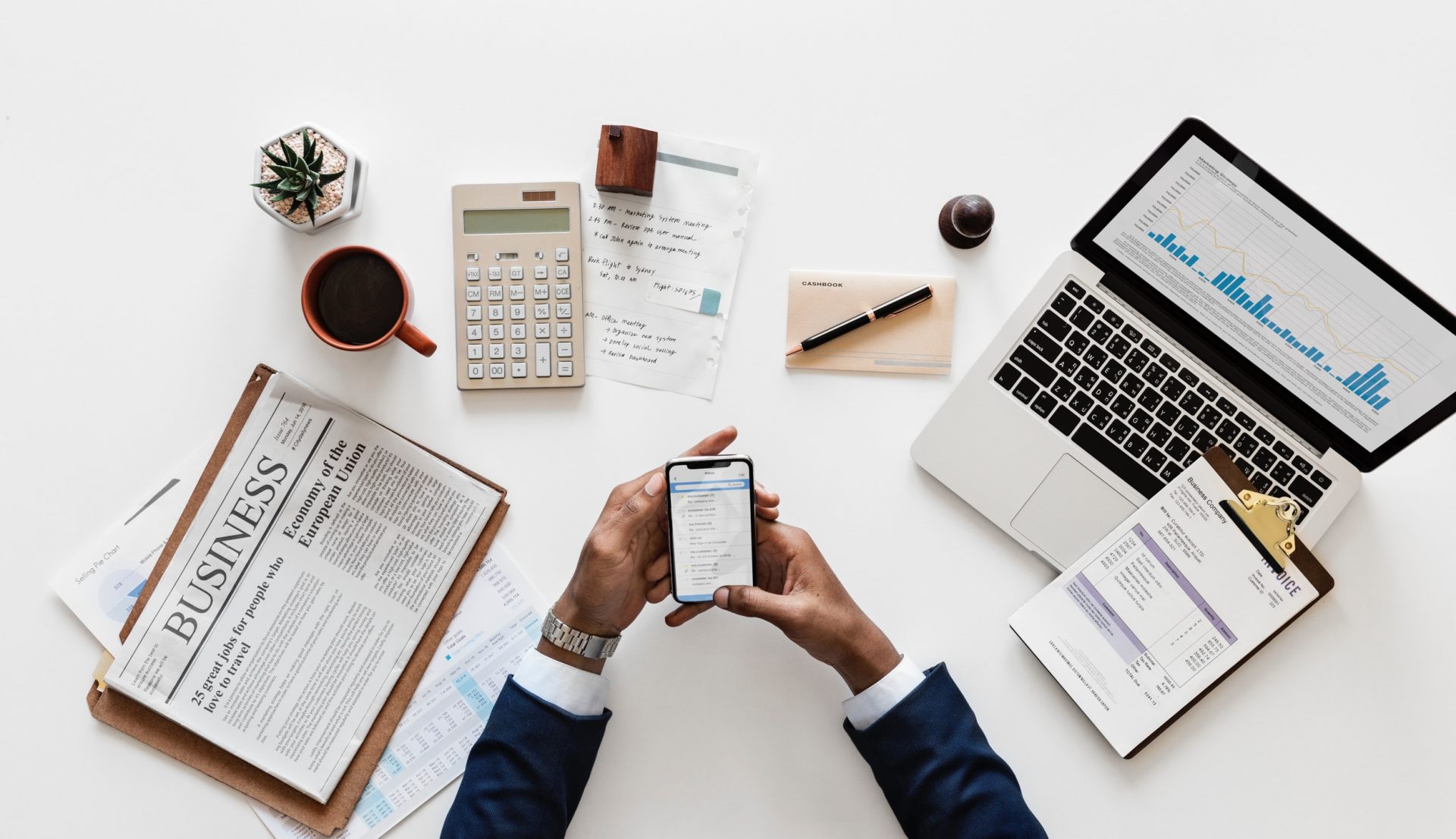 Why and How to Become a B Corp
Written By
November 29, 2018
The world is facing numerous catastrophes: from climate change, to biodiversity loss, to poverty, to public health issues, the list goes on. While this has a significant impact on social and environmental systems, it also impacts the business environment.
With widespread access to the internet and social media, today's consumers are increasingly savvy about how companies affect the planet. This heightened level of consumer awareness influences purchasing decisions.
In fact, nearly 90 percent of consumers say they would purchase a product because the company that made it shares their values. At the same time, over 75 percent of consumers say they would boycott a brand if it did something that went against their beliefs.Therefore, companies must dedicate resources to building a better world to compete in today's marketplace.
The recent IPCC report and federal climate report essentially confirm that we are not on track to meet climate targets. These daunting studies are yet another wake up call that companies – as well as government and nonprofits – must go full throttle to minimize catastrophic climate impacts. What's more, as the Guardian reported, our planet's rainforests and the biodiversity that call them home are increasingly threatened by industrialization, climate change, agriculture and other threats.
Essentially, the combination of global crisis and consumer demand for purposeful businesses call for a new type of corporation. Benefit Corporations are companies dedicated to measuring both financial, social and environmental metrics in an effort to use business as a change agent for impactful progress.
In other words, leading businesses should become certified B corporations because consumers actively support companies that give back to the world. Plus, who doesn't want to preserve our fragile and precious planet for our great-grandchildren? Additionally, getting certified increases transparency, accountability and authenticity, so conscious consumers will know that you are indeed walking your talk.
Plus, using your business as a force for good opens doors for meaningful branding and marketing storytelling, which – in today's content heavy world – is increasingly necessary. Top talent, especially millennials, want to work for companies they believe in. Not only does B Corp certification and the purpose that comes with it help you attract and retain top talent, it also increases productivity and motivation.
The B Corp network is filled with thousands of other companies also dedicated to using business for good. Related events and the shared mission can open doors for new partnerships. So, now that you know why it's important to become a B Corporation, here's how to do it.
How to Become a B Corporation:
Assess taxation and corporate structure:
Before becoming a B Corp it's advisable to speak with a tax professional about the implications of getting certified. In general, companies operating as C Corps and S Corps will not see alterations in taxation if they elect to become a B Corp.  
You'll also have to amend your bylaws and articles of incorporation. You may also elect a benefit officer or benefit director to oversee your brand's social impact.
The B Corp Legal Requirement Tool is a good place to start when thinking about associated legal factors of changing your corporate structure.
Assessment:
All B Corporations must complete the B Impact Assessment. The questions assesses performance in 5 key areas: governance, workers, environment, community and customers.
After completing the assessment, you'll receive a "comprehensive impact report" that will give you an idea of where you stand amongst other businesses and provide a benchmark going forward.
You'll also have to provide information like supplier information, profit and loss statements, revenue from dominant products, employee roster, carbon footprint information (if available) and other business accounting information.
Meet the requirements:
To become certified, you must get 80 out of the 200 points available in the assessment. Points are allotted for social, environmental and governance metrics. Once you've met the points threshold, you'll receive additional documents to further flesh out your purpose-driven initiatives.
B Lab will also provide you with the Disclosure Questionnaire, which gives you the opportunity to bring up any issues or concerns about your operation, compliance or anything else related to certification.  
Verification:
If you've met the requirements you'll undergo verification through B Lab — B Corps's verifying body — which will randomly select 6 to 15 questions from the report and ask for supporting documentation. Documentation could include spreadsheets, internal corporate paperwork and/or written clarification.
Next, B Lab follow up with a brief phone call to discuss your business, impact strategy and supporting documents. After the call, you'll be asked for additional documentation pertaining to your company's Impact Business Model. B Lab will also perform an extensive background check on your brand, its operations and founding members.
Fees and commitments:
Once you've completed the requirements and passed the background check, you'll be asked to pay the associated annual fees.
Fees vary depending on your annual revenue. For example, companies with revenues of $149,000 or less pay $500, $150,000 to $1.9 million pay $1,000, $2 million to $4.9 million pay $1,500 and so on.
You'll also sign the Declaration of Interdependence and the B Corp Agreement.
After you've completed the following steps, you'll be welcomed into the community and be able to proudly print the Certified B Corp logo on your packaging and marketing materials.
Maintenance:
Once you've gotten certified, you will be required to prepare an Annual Benefit Report. This report is an opportunity to disclose your impact, challenges and forward-looking direction. You'll also have to update your Benefit Impact Assessment every three years to uphold B Corp status.
Ultimately, there are numerous reasons to become a Benefit Corporation that benefit both your company and the planet. By taking the plunge, you'll not only be able to showcase and authenticate your purpose-driven impact to conscious consumers, you'll also receive support and a network of like-minded business leaders working together to build a better world.
Related News
Sixty South: How to Turn Sustainability into Business Growth

Purpose At Work: How IBM's Call For Code Scales Impact Where It Matters Most

Purpose At Work: The Path To Purposeful Profit with Timberland Sustainability Director, Colleen Vien