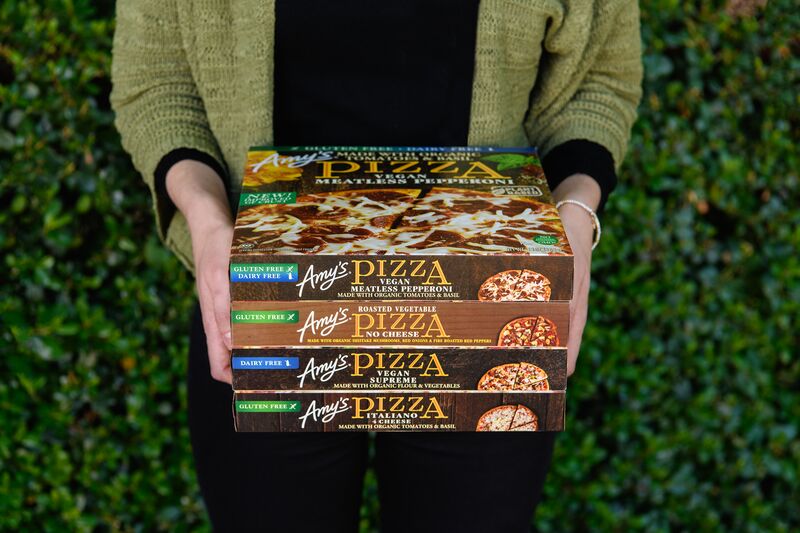 Purpose At Work: Amy's Kitchen Recipe For Prodigious Growth And Impact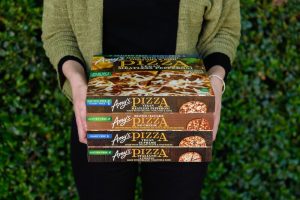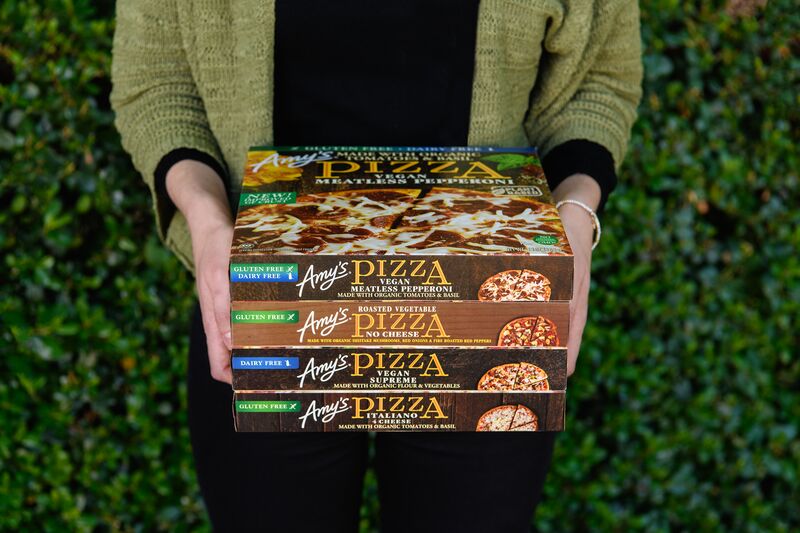 They didn't set out to become cultural titans—or even to revolutionize their own industry. At the Natural Products Expo West in Anaheim, Calif. 34 years ago, Amy's Kitchen founders Rachel and Andy Berliner debuted what they considered an imperfect vegetable pot pie prototype developed in their own kitchen.
The response was prodigiously encouraging. But as the couple rocked their four-month-old baby that day, neither was predicting their company would evolve to exert a massive impact on the clean food and sustainability movements, no less spearheading a cultural shift across North America and Europe.
Yet, since then, Amy's Kitchen of Petaluma, Calif. has grown to a half-billion dollars in annual revenue from 250+ organic, non-GMO, and vegetarian frozen and other convenience foods. It cooks a million meals a day—serving more than 230 million a year. Amy's is today perhaps one of the best known and most respected businesses in the now crowded plant-based space, in which it still maintains its novelty and a number one slot in many organic/natural categories. It's also one of the most mature businesses, from which we can learn a lot.
Founded in 1987 and incorporated a year later, the packaged food company grew along with that bundle in Rachel's arms, the couple's infant daughter, Amy, for whom their company was named—and who still advises the company on its PR, marketing, and business strategy. "Amy's really the guide on sustainability, justice, equity, diversity, and inclusion," says Andy. "She's taken the company much farther in those directions than we ever could have or would have."
The cultural shift Amy's helped set in motion today dominates the global food industry. The Berliners today reflect on how a Lead With We mindset and practice set them apart and bettered real people's lives in the real world—and how your company can, too.
Keep the recipe authentic
In developing your company's purpose, think about a real and meaningful need, the Berliners recommend. Amy's was founded when Rachel was put on bedrest during her pregnancy with Amy. That forced Andy to take over the couple's organic and vegetarian shopping and cooking duties. But with less experience in the kitchen, he needed more convenient options. Few existed at the time, even at the largest natural food markets. "There was no frozen [food], and the food was horrible, frankly," Andy says. "Traditionally, natural foods, particularly frozen—it's probably going to taste like Birkenstocks."
"And we thought, 'Gosh, there has to be other people like us who sometimes want a convenient meal that's made with organic ingredients—but they don't have time to cook,'" says Andy. "So that's where the idea sprung from, really from our need."
It wasn't the last time the Berliners reinterpreted an ostensible setback in their life as an opportunity to change the world—and make money. They continue to think deeply about collectively beneficial solutions to problems, both internally and outside their company. It's not just about offering gluten-free, vegan/plant-based, dairy-free, lactose-free, soy-free, tree nut-free, corn-free, Kosher D, Kosher DE, and light in sodium food options in 28 countries. It's about why they do that—and how.
Keep the base ingredients simple
In the same way that Amy's "only uses ingredients you can pronounce," it has stuck to some core principles in all its leadership decisions. High on that list is taking care of its crew of 2,600+.
In 2020, when Covid-19 was closing food facilities across the world, "Amy really saw it before anyone else in the company," says Andy. "She explained to us what the impact of this was going to be and that people [would be] hesitant to" enact strict protocols. "We did masks and distancing and plastic barriers, and changed the way we prepared meals so people could have six feet of distance. We had separate lunch tables. We rented tents. We did all that right in the beginning before anybody else did it—and we never had a single case of Covid transmission inside the plants. You read all the things about the meat plants and all that …"
Still, Amy's was dramatically impacted by the pandemic because employees got sick outside of work. The company contact-traced, and any of those employees' colleagues couldn't come to work. Its workforce was severely depleted, says Andy, even as the pandemic led to a "40 percent increase in sales, and in orders in a couple categories – like pizza, soup, and burritos – it was a 100 percent for a period of months, so we couldn't keep up with the orders."
In order to satisfy retailers, the company had to scale down the number of items it produced, focusing on its core business—and responding to customer- and consumer demand. "And now we're going to try to add them back in this fall," Andy says. "But will we get distribution again for all those items? We'll find out."
Regardless, even as it reduced some production, it invested in its staff. This is one of the main reasons – along with its quality ingredients ("People accuse us of bringing in catered fresh food to trade shows") and painstaking production processes, such as hand-rolling tortillas and pizza dough, and roasting their own spices – that the company's margins are lower than many competitors. "All our money's in the box," Andy likes to say. Amy's doesn't have the kind of promotional budget – or even stocking fees – that others have.
But it doesn't scrimp on employee wellbeing. When the company learned, for example, that many of its Spanish-speaking employees weren't using their health insurance to visit doctors – maybe because of language barriers or because they didn't want to take time off from work – it built on-site Health Centers staffed with bilingual doctors to ensure that all employees and their families get the proper care they need—at no cost. Along with its comprehensive Leadership Academy, the health centers ensure employees' wellness and access to opportunities are always top of mind.
Offering primary care right at work became a model across industries where employers are increasingly finding they must Lead With We as social license to do business in today's world. "When we did that, Whole Foods followed us," Andy says. "The Container Store followed us. When you set an example of something, it helps other people follow." In the same way, its Certified B Corp affiliation "gives us an opportunity to be a better example to help other people follow and make a bigger impact."
Don't forget who you're cooking for
Amy's was always service-oriented. Rachel grew up on an organic farm in (of all places) Compton, Calif. Andy had come from the Midwest but adopted the healthier West Coast eating lifestyle after he arrived there. They both wanted to make better – organic, non-GMO, pesticide-free – food available to the masses. Along the way, they, along with the rest of the world, began to discover the true scope of the climate emergency and the corporate responsibility for staunching environmental wounds. In other words, the constituents they served got increasingly broader.
Despite early optimism in distribution and adoption, the early years were not easy, of course. "I would make sauce at 3:00 in the morning and try to be home by 9:00 AM to spend time with the baby, so it was like balancing that joyful time of life with two 'babies' growing up together," Andy recounts.
The company made $200k its first year, says Andy. Sales were $800k the next year. "It was hard to make payroll," he recalls. And during those and other tough times, "Rachel would pull out the consumer letters," which had started arriving in droves soon after the company launched. Consumers' love of Amy's products regularly helped the founders stay the course, and not quit. To this day, Rachel reads every correspondence from consumers—and the company has responded to trends in those letters. That's how Amy's became a vanguard in the gluten-free market. "We do the right thing," says Rachel. "And it works out."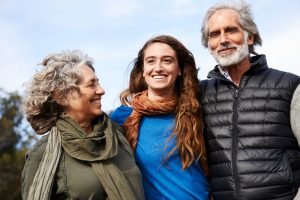 Get out of the kitchen if it gets too hot—and bring in other qualified cooks
If, like many entrepreneurial enterprises, yours is a family business, remember that as important as your company is, your relationship is your most valuable asset, the Berliners recommend. "There were times," says Andy, when their marriage became overwhelmed with the nitty gritty and high drama of running a company. Luckily, "Rachel was the traffic light, saying, "Oh, hold on. We're getting too much business, not enough relationship. Let's take a break and remember that we're a couple."
In order to do that, though, you have to have a solid team behind you, doing some of the heavy lifting. Andy sums up this imperative: "The huge difference is getting the right talent in there," because, "financially, it's a commitment, and we have learned … that you can't grow faster than you can develop the personnel to train others."
That's one reason Andy shifted from CEO to executive chair in 2020 to make room for Xavier Unkovic, who'd been president of the company since November 2017, following 25 years at Mars, Inc. In May 2021, Unkovic announced he was leaving for another opportunity, and Andy stepped back into the role.
Which now includes overseeing a sister organization of Amy's Drive-Thrus. "For many years, our consumers would say, "My kids want to go to McDonald's and they want to go to Taco Bell, and we don't feel good about taking them there. Why can't you guys open a drive thru?" Andy says. "We decided to try it, and we had no idea if it would be successful. We thought maybe it would break even."
In 2015, the company opened its first Amy's Drive Thru in Rohnert Park, Calif., a small city north of San Francisco, "a block away from an In-N-Out and across the street now from Chick-fil-A. Yeah."
"While others try to project an image of sustainability–like McDonald's, which is now attempting to attract millennials … Amy's is actually going deep," Fast Company reported at the time.
At its three locations (the other two are at the San Francisco airport and Corte Madera, Calif.) are 100 percent vegetarian, with vegan versions of all menu items, including dairy-free milkshakes), this new "fast food" chain's carbon- and water footprints are radically shallower than most competitors. About 95 percent organic, sourcing many ingredients locally, the locations also employ green roofs and solar panels, and tables are made from reclaimed wood, among other environmentally responsible innovations.
And guess what? "We've outperformed all competitors in that location," Andy says of the Rohnert Park site. "It was complete shock. I mean, I just couldn't believe the lines of cars that were there the day we opened and the publicity and the amount of business we were doing. We weren't prepared! We didn't do very well in servicing very quickly. It took us a while to figure it all out."
The airport location was of course shut for several months during the pandemic, but reopened now. The Corte Madera location, opened in the midst of Covid, "is doing very well," Rachel reports. And the company's cutting the ribbons in 2021 and 2022 in Roseville, Calif., before plans to infiltrate the Southern California market.
"It was difficult, but fun," says Andy, "But now it's not so difficult because we hired someone [Aaron Rogoff] who knew the business—and he improved things so much."
Only you have the secret sauce
Amy's has mounted a series of well-considered, effective partnerships since its inception. Cascadia Farms became an early ally in both companies' early years, owing to their shared purposes. Even when big corporate players came along, it jumped at some offers, such as making organic soup for Kroger—if the deal was right and company purposes aligned.
But it also turned down numerous offers from multinational food companies over the decades, maintaining its private, family-owned structure. "For me," says Andy, "the joy of making people happy and feeding people is what keeps me going in this business—and not selling to make zillions of dollars."
He learned that lesson from experience prior to co-founding Amy's. His previous company, Magic Mountain Herb Tea, "sold to a public company, and I saw it get ruined very quickly," Andy says. "And then I watched other companies in the industry sell their businesses and see their products get diluted."
"So, we made a decision in the beginning not to take in any venture capital money nor to go public," Andy explains. But a few years in, the natural food industry was changing," he says. "In the early days, it was small stores, natural foods people who would come to our [trade] shows. And they'd be so excited to try our food."
But suddenly a lot of the company's trade show traffic was "all these people in gray suits," Andy recalls. Rachel would schmooze them as she always did, excitedly sharing the benefits of Amy's foods. But "she said to me afterward, 'These people aren't interested in our food. They're just asking questions about it. Who are these people?' And I said, "They're called investment bankers.'" They all got the brush off.
Not to say the company didn't get any financial help. In the early days, a string of banks had turned the Berliners down for loans. But one local bank – the Bank of Petaluma, at the time an independent community bank – "had a vision," Andy says, "that Amy's would one day be their biggest customer."
Meantime, says Andy, "It was just a lot of persistent selling, persistent messaging, and we were never in a hurry. We didn't have the demands of a public company or a venture capitalist saying, 'You have to grow by this amount this year.' If we failed, we said, 'Okay, that's cool. We'll get it next time." And they usually did.
Andy reports the company "went many, many years, until recent years, without paying any slotting fees. If someone said, 'No,' we'd build a track record with someone else and come back and say, 'Look at the success.'"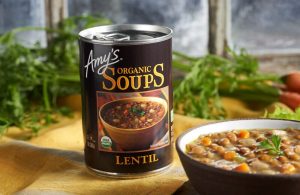 The organic icing on the cake
Love. Rachel says that all Amy's success stems from "care and empathy, for all of our employees and our customers, and everything we do. We want our employees to be happy. For instance, in the drive thru's, we really train the people who work there to be kind and cheerful", and, in turn, "that's what I hear from all the customers that come through. They say, 'Oh, your people are so wonderful and they really take care of us.'" The company even instituted a "no yelling" rule for managers and staff. The idea is to cultivate a loving and supporting internal culture that will organically radiate out to the customers, creating enormous brand loyalty. "Whenever I meet people or the people who work for us meet someone and say they work for Amy's," Rachel recounts, "they're so excited. They all say it in the same tone of voice. 'Oh, you're from Amy's? I love Amy's! It's universal." From wherever you sit at your business, make it a place that elicits such positive feelings whenever people hear its name.
Roots. Remind consumers – even if subliminally – of what you stand for and why. "I have a very unusual philosophy about the business, which I started right from the beginning," says Rachel. Somebody is going to the store and they're buying this frozen meal, which is really not the most natural way to eat. The natural way to eat is to go to the farmers market, get your fresh vegetables, come home, and make salads and soups. But at this time in this world, we're all too busy or we don't know how to cook." So, Amy's strives to offer consumers a real "connection to their food." Take, for example, the packaging. "I always put a plate from my grandmother" in the picture, says Rachel "Or we picked flowers in the garden and I put a flower on the package. We feel that, at every step of the way, with all the love that people put into the food – the farmers, the processors, the people working in the office, the people making the food, the shipping, everything – we just try to make it a very loving experience and caring experience, and so that when people eat the food, they feel something. They don't know what it is," but they feel it. You cannot for a billion bucks buy that kind of feeling in the hearts and minds of your consumers.
Growth. "When B Corp was first presented to me," Andy admits, "I was resistant. I said, 'We were around 20 years before B Corp, doing all the same things. Why am I going to pay someone else to tell me what I already know we are?' He learned that "For one, you're setting an example for other companies. And two, even though we scored a 100 and some percent on the first test – when usually companies score around 60 – because of the impact of what we'd already done, there's a lot more to go. There's a lot more we can improve on." Never give up. Never surrender. Never stop learning, growing, and nurturing. And someday your baby will grow up to change the world.
Related News
Why and How to Become a B Corp

Purpose At Work: Starbucks' Special Ingredients To Scaling Impact

Sixty South: How to Turn Sustainability into Business Growth