VF Corporation
How An Enterprise Brand is Transforming Its Culture, Portfolio, & The World Through Purpose
VF Corporation has a portfolio that includes many of the most popular footwear, apparel, and workwear brands in the world including The North Face, Timberland, Dickies, and Vans. It employs over 50,000 associates across the globe and touches the lives of 100,000s more when you factor in their global supply chains. Despite this enviable 150-year history of industry leadership and influence, the footwear and apparel enterprise had always led with its brands while maintaining a low profile itself. It was time for them to take a more intentional role in terms of the enterprise both from the perspective of purpose, communication, and impact.
In 2018 the global enterprise sought to unlock greater business and social value by increasing the positive impact of its portfolio. As a consistently profitable, publicly-traded company, the transition to becoming purpose-led was a high-stakes endeavor that had to be excited successfully. To start, it needed to integrate and activate its newly defined enterprise purpose: "To power sustainable lifestyle and active movements for the betterment of people and our planet." Working against a condensed time frame driven by their upcoming Global Leadership Conference, and in close collaboration with their senior leadership team and purpose partners, VF aligned their wide portfolio of leading brands around three strategic pillars – Outside Matters, Free to Be, and Worthy Work. This strategy empowered each brand to lead a movement specific to its own purpose, and for the enterprise to effectively become a 'movement of movements.' We provided the strategy and internal rollout for this complex, global effort with the goal of empowering and inspiring each associate, supplier, consumer, investor, and partner to activate purpose and become a Movement Maker.
We First worked with the VF Senior Leadership Team and multiple brand leadership teams to craft a comprehensive rollout plan that included a variety of training and tools so that everyone — living and working across various functions, languages, and regions — could understand the enterprise purpose and how it informs their everyday role at HQ or their respective brand. This included the establishment of a Purpose Council and collaborating to infuse their Guiding Principles and new business strategy throughout the organization.
The rollout plan was launched at VF's Global Leadership Conference (GLC) in Phoenix, AZ. We created a unique brand identity for the purpose launch that was brought to life across all event signage, content, and collateral, and later extended to HQ and regional offices in the form of elevator wraps, digital assets, screensavers, and more. To empower existing and new Associates around the world to clearly understand and apply the purpose, we created Purpose Handbooks in multiple languages that were designed and delivered to every GLC attendee and Associate as a go-to, actionable guide for how employees bring the enterprise purpose to life.
The excitement was palpable as the conference concluded with a purpose awards ceremony and a presentation where leaders from each brand made rally signs stating where purpose will take their brands. Attendees then left the conference equipped with a Purpose Ambassador program and evergreen toolkit to maintain their engagement long after the event.
By catalyzing this deeply purposeful culture, VF has quickly transformed the role it plays in the industry and world at large. The company restructured its portfolio and moved its HQ to the outdoor lifestyle hub of Denver. The results have been equally dramatic. VF Corp now routinely ranks as one of Ethisphere's Most Ethical Companies, 3BL named it one of its Best Corporate Citizens, and CEO, Steve Rendle, was named Responsible CEO of the Year by CR Magazine.
More importantly, the enterprise and its portfolio brands are "bettering people and planet" in meaningful and measurable ways as a 'movement of movements.' For example, VF Corp was one of the first companies to boycott Brazilian leather in protest over the burning of the Amazon, while The North Face took a stand against hateful content and misinformation on Facebook. And in the wake of the global pandemic and murder of George Floyd in2020, CEO Steve Rendle called out racism as "another virus to eradicate."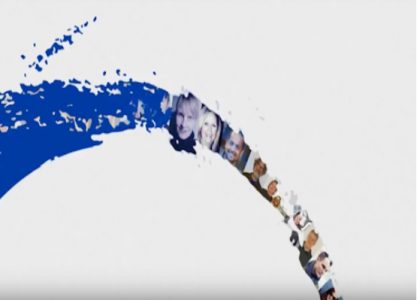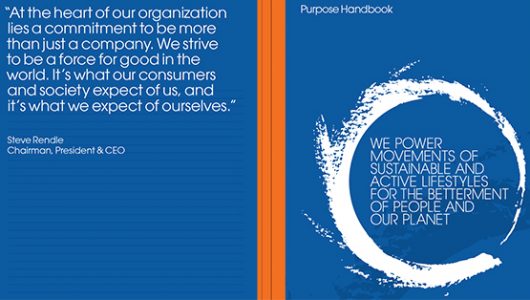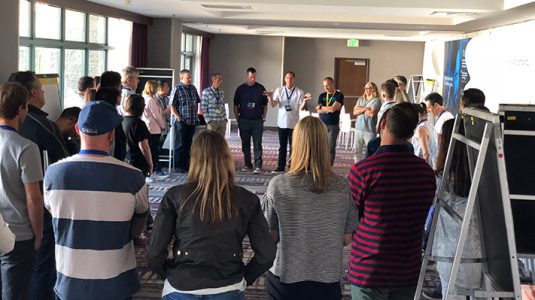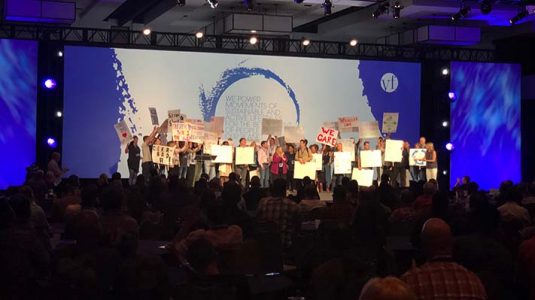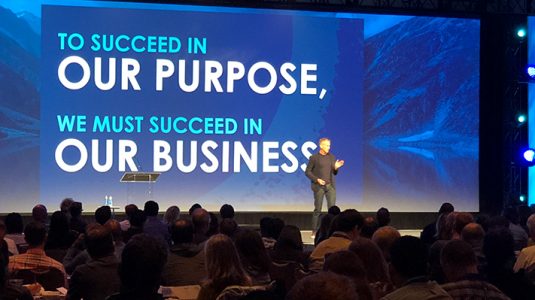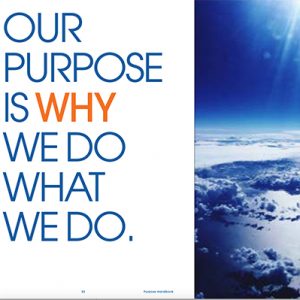 As a purposeful and proactive enterprise, the brand was now poised to not only weather the business uncertainty caused by COVID-19 but provided $10M in support of those struggling in its community. It further leveled up Diversity, Inclusion, and Equity efforts laying out an ambitious 10-year plan to drive true change within and beyond the company. Meanwhile, Timberland redoubled its sustainability leadership through its 'Nature Needs Hero,' Vans deepened its community support during the pandemic through its 'Foot the Bill' initiative, and Dickies launched its skill-building "Make It Movement."
With a strong strategic foundation, an effective rollout plan, and deep portfolio brand integration, purpose has taken on a life of its own at VF and continues to lift the enterprise and its companies to new heights, both in terms of business growth, meaningful impact and relevance to the future.
VF Named to 3BL's 100 Best Corporate Citizens List
CEO Steve Rendle named a Responsible CEO of the Year by Corporate Responsibility Magazine
Named One of World's Most Ethical Companies For 5th Consecutive Year
VF Foundation reached 4M people in 53 countries in 2020
Purpose guided relocation to Denver, portfolio restructuring and acquisitions
Letitia Webster, Global Vice President, Corporate Sustainability & Head of Purpose (FMR)
"I worked with We First to launch the first-ever global Enterprise-wide Purpose for VF Corporation in 2018. It was a monumental effort and time for the 120-year old company. We First was instrumental in helping to navigate the complexities of aligning the brand portfolio and the global organization around the launch and adoption of the Purpose statement. We First not only understands deeply the benefit and opportunities a strong Purpose statement offers a company, but understands deeply how to bring it to life with associates and within the business. The We First team were strategic thought partners who challenged us to think big while having the unique ability to deliver on those big ideas. Their creative, project management and strategic teams are world-class and delivered on what they proposed. They exceeded our expectations and helped us deliver on our promises and commitments to our leadership and teams. It was a delight to work with Simon and team. I highly recommend them.