The eyecare category is a sea of sameness and is awash in vision puns. We First worked with VSP Vision to craft an enterprise-wide purpose around "empowering human potential through" sight. This differentiating strategy moved VSP Vision from the eye business into the potential business as it advanced its entire portfolio toward building a world where everyone can bring their best vision to life. This has unified VSP Vision's employees and brands around helping all stakeholders they serve see every possibility.
After training VSP Vision leaders and employees around purpose, We First worked with portfolio brand teams to align their individual strategies toward the enterprise purpose while crafting messaging that spoke to all providers, consumers, partners, and the industry. The entire organization seeks to activate the full power of care in a way that consciously reinvests in greater vision, health, and opportunity for all. 
Purpose has ignited the organization to not only rebrand as VSP Vision but commit to healthy people and planet through health equity, sustainability and a culture of belonging. In addition to providing affordable access to eyecare for 85 million members through a network of more than 41,000 doctors, VSP Vision has helped more than 3.8 million people in need receive no-cost care through its Eyes of Hope program.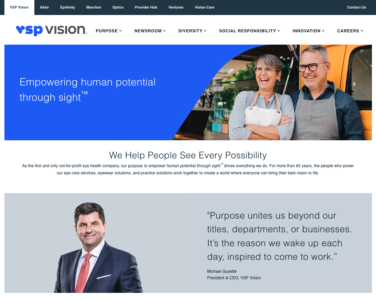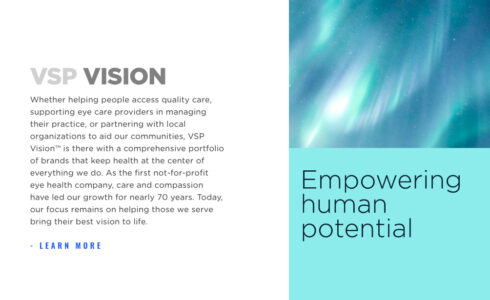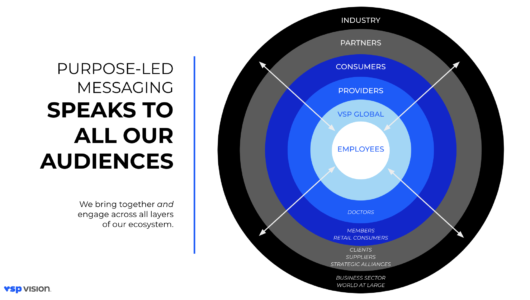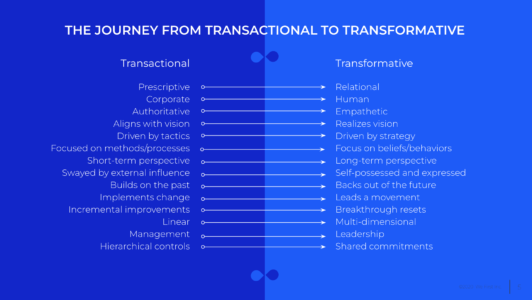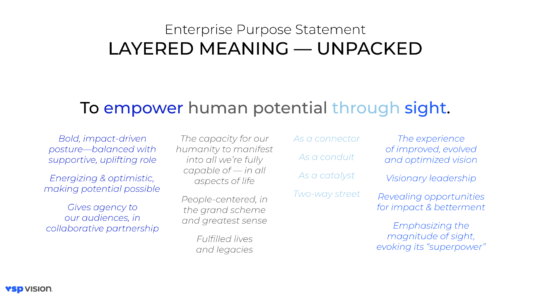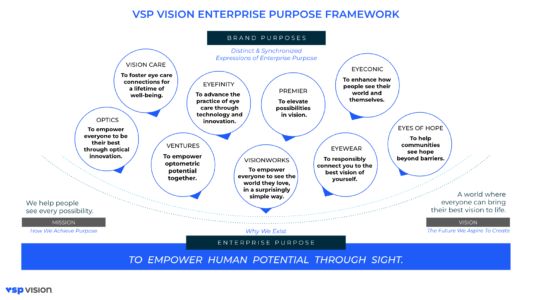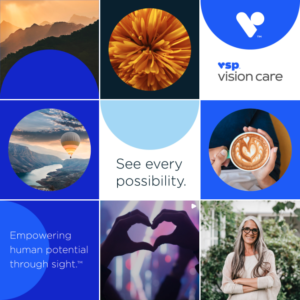 Wendy Hauteman, CMO
The whole process with We First has been the best brand architecture process I have ever experienced. They are real experts in this work and bringing purpose to life and they have been fantastic partners to work with all along the way.