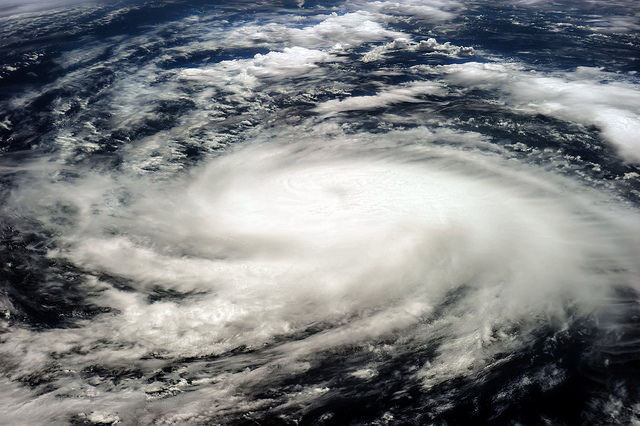 The Most Effective Ways for Brands to Support Disaster Relief: Lessons from Hurricane Maria
Written By
October 9, 2017
Natural disasters cause catastrophic impacts on affected regions, destroying homes and communities, dismantling local infrastructure, and devastating economic inflow. In these times of turmoil, crisis victims often need outside support to rebuild their lives.
Despite the undeniably horrible devastation brought by natural disasters, they present brands with an opportunity to use business as a force for good and generate earned media.
Branded relief efforts are especially important when hard-hit areas aren't receiving adequate support from local or national governments.
After Hurricane Maria thrashed Puerto Rico, San Juan Mayor Carmen Yulin Cruz criticized the Trump administration's latent and inadequate relief response, only to be met with pushback from the President.
In lieu of the insufficient federal support, numerous companies are coming to the rescue by donating resources to rebuild the island and showcase their social impact.
Here are several ways you can support disaster relief and position your brand as a purpose-driven leader:
Donate money:  Financial contributions are a straightforward way to support disaster relief. They also provide flexibility for recipients to use the aid for what's needed most. Making donations to vetted aid organizations on the ground is a good way to ensure that the money is used appropriately.
Many brands have donated to relief efforts including Bacardi, Google, Starbucks, Lowe's, Verizon, Walmart and others.
It's worth mentioning that Bacardi's donation of $2 Million was not only one of the largest, but is also particularly on-brand. Bacardi has built its brand around Caribbean culture and grows and distills its products in Puerto Rico. By showing support for the island during this time of need, Bacardi is solidifying its commitment to the culture that it celebrates and the community that makes its product.
Donate relevant products: Another way to support impacted communities is to provide products that can help with post-disaster recovery.
It's important to note that not all product donations are useful to rebuilding devastated towns and cities. So, brands looking to donate products should understand what people need and when they need it.
That said, product donations aren't appropriate for every company. If Bacardi had sent cases of rum, while many people may have appreciated a drink, it would have undermined the severity of the situation in the public eye and taken space on transport vessels that could have been filled with more essential supplies.
On the other hand, sending product demonstrates their utility to the public and promotes your brand with your product via related earned media.
What's more you can establish a positive association in the minds of consumers, which increases consumer goodwill.
Additionally, donating products is a great way to get tax deductible receipts for used, returned, or old merchandise taking space in storage facilities or on your shelves.
Two companies that have donated relevant supplies to Hurricane Maria relief are Bedgear and Nature's Bounty, who donated mattresses to shelters and nutrition supplements, respectively.
One way to make sure your products go to the people that need them is to check out Good360. This organizations connects companies with nonprofits that can distribute products to those who need them most.
Donate product proceeds: Another way to connect your products with disaster relief is to donate a percentage of proceeds from a dedicated product to nonprofits on the ground.  
This is a great way for brands to align their physical product with catastrophe aid even if the products themselves might wouldnt be that useful to crisis survivors.
A brand that's currently supporting Puerto Rico recovery with a percentage with product sales is Sassy Lips. The cosmetics company is donating 30% of proceeds from lipstick sales through October 20th to nonprofit Global Giving's Puerto Rico relief efforts.
Limited time product proceed contributions not only position your brand as a responsible leader, but also create urgency around your promotions. Effectively leveraging both social impact and a limited time offer is a great way to incentivize customers and followers to buy your products.
Leverage core business: Another effective way to contribute to disaster relief, as well as social impact projects in general, is to use your core business services in a relevant and useful way.
A company using its service offering to help Hurricane Maria victims is Western Union. The brand is waiving charges for money transfers from mainland U.S. to Puerto Rico to help affected parties receive money from friends and family. What's more, the financial service company is also offering free money transfers to the Red Cross for concerned citizens who don't have a direct contact on the island.
Service providers like Verizon, AT&T, and T-Mobile and global cruise giant Royal Caribbean have also used their core business to help survivors by waiving cell phone fees in impacted areas and using cruise ships to transport people in evacuation zones to safety.
Utilizing your company's primary service offerings for crisis assistance is an excellent way to make a real difference for those in need, promote your brand's capabilities and strengthen your public image with an on brand approach.
The key takeaway is that there are myriad ways to contribute to crisis relief efforts that simultaneously help those in need and build your brand. Helping disaster relief victims by donating money, relevant products, product proceeds, or core business services is also an excellent way to generate earned media, positive PR, and consumer goodwill.
Connect with We First!
Twitter: @WeFirstBranding
Facebook: WeFirst
LinkedIn: WeFirst
Youtube: WeFirstTV
Join our mailing list and invite Simon to speak at your next event or meeting.
Title image via Flickr courtesy of user Stuart Rankin at https://flic.kr/p/oVDtMg.