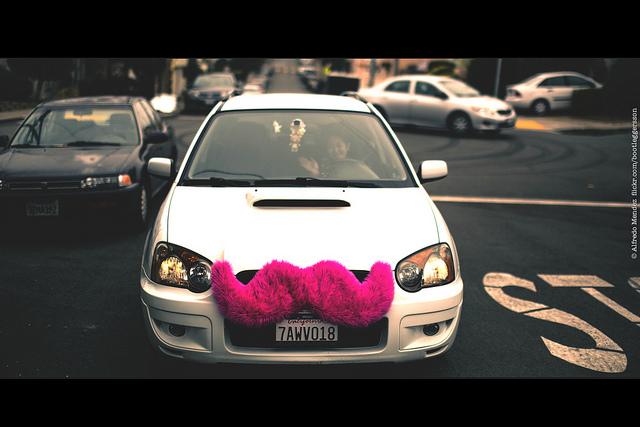 We First 5: Lyft Donates, Toyota Purifies, & Ad Age Celebrates Women in Advertising
Written By
March 31, 2017
1. Toyota's Billboards Practice What They Preach
From April 2 to May 28, Toyota will unveil 5,285 air-cleaning billboards in Los Angeles and San Francisco, capable of reversing "the equivalent of 5,285 vehicles worth of nitrogen dioxide emissions per month." The campaign is set to kick off the release of Toyota's "Mirai", the hydrogen-fueled automobile whose only waste emission is water.
2. Lyft Introduces 'Round Up & Donate'
As Uber continues to rack up allegations of sexism and harassment, Lyft is amping up positive affinity amongst their customer base. Beginning in mid-April, the 'Round Up & Donate' program will be made available to Lyft users everywhere. The program allows customers to opt in or out of a donations process that rounds the drive charge to the nearest dollar and donates the difference to a cause of the user's choice. In the midst of competitor protests, Lyft purpose-driven business commitments resonate with, and may potentially convert and acquire, disgruntled Uber passengers.
3. Your Coffee Cup Could Have Made a Nike Shoebox!
Nike has partnered with Minwiz, a company that puts individual and corporate waste to reuse, to create a sustainable shoebox for Nike's 'Air Max Royal 01', made entirely out of recycled coffee cups and lids. Minwiz CEO, Alfred Huang, described designing the shoebox with the intention of allowing customers the option of flexible repurpose and recycling.
4. Apple Removes (PRODUCT)Red Branding in China to Dodge Controversy
This month, Apple released its latest '(PRODUCT)Red limited-edition collaboration of red iPhone7/7+ models. Though the tech giant has partnered with Red for over a decade, it is still very cautious of avoiding controversy amidst varying cultural sensitivities, and most prominently in China. Apple's product releases in China continue to face undue pressure, as the brand's noble intent of supporting the fight against AIDs was left out of all messaging in the region.
5. Nominations Open: Women to Watch
To close out Women's History Month and continue embracing this year's International Women's Day theme, #BeBoldforChange, we're enthused to see more and more organizations recognize and celebrate the power of women in culture. Ad Age's Women to Watch List – which has been going strong for 20 years – is now accepting entries until April 24th. All the best to this year's nominees!
Connect with We First!
Twitter: @WeFirstBranding
Facebook: WeFirst
LinkedIn: WeFirst
Youtube: WeFirstTV
Join our mailing list and invite Simon to speak at your next event or meeting.
Title image via Flickr courtesy of user Alfredo Mendez at https://flic.kr/p/fCEQkj. 
Related News
Brands Call Bullsh*t On Their Competitor's Alternative Energy Storytelling

2018 In Review: Our Top 10 In Purpose-Driven Branding

Purpose At Work: How Lyft Accelerates Purpose Post-IPO