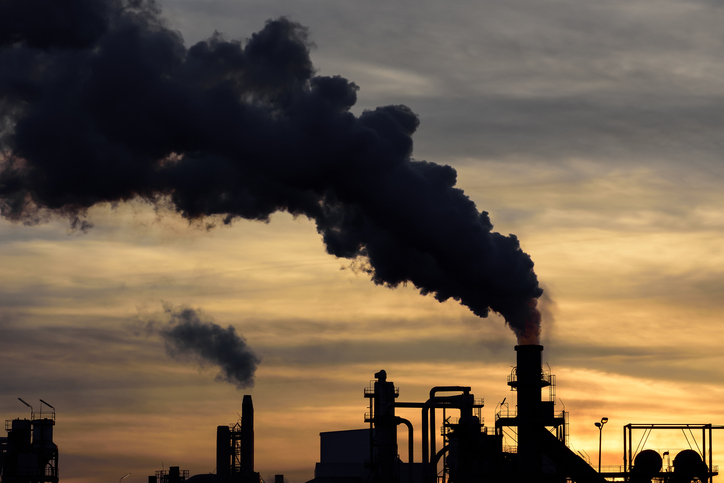 Why Sustainability Is Now 'The Silver Bullet' for Consumer Brands
Written By
September 19, 2017
With the onslaught of natural catastrophes filling the 24-hour news feed – from fires, to flooding, to hurricanes – the impact of climate change and the fragility of Earth's ecosystems are ever more apparent. While some deny a connection between climate change and these events, it follows that consumers increasingly demand that companies practice sustainable business.
Sustainability in the consumer goods space is particularly important because of the industry's impact and tangibility.
In terms of impact, physical products account for 60 percent of Earth's greenhouse gas emissions, roughly two thirds of deforestation, and over 70 percent of child labor. In other words, consumer goods have a massive environmental footprint.
With overwhelming amounts of information available online, people are ever more conscious of the products they buy and, with mobile applications like GoodGuide, it is easier than ever for consumers to access sustainability information at the point of sale.
Unlike the energy sector, consumers interact directly with the products they purchase, which poses a risk for companies with poor sustainability performance. In fact, more than three quarters of consumers say they would boycott a brand whose actions go against their beliefs. Therefore, it's essential for companies to 'walk-the-walk' when it comes to sustainability.
The Sustainability Consortium reported that over 2,000 suppliers — collectively generating over $200 billion annually — used the organization's Key Performance Indicators to communicate their sustainability initiatives to retailers. What's more, 40 percent of suppliers made a tangible action towards more sustainable operations from 2016 to 2017. Although progress is being made, the majority of survey responses were "unable to determine at this time," which leaves massive room for improvement.
The key takeaway is that consumers are pushing for more sustainable products and thousands of consumer goods brands are taking the steps needed to green up their act.
To excel as a company today and in the future, you must decouple pollution and environmental degradation – as well as poor labor conditions – from profitable growth.
Here are some ways consumer brands can use sustainability to carve out a competitive advantage:
Measure impact and set targets: The first step to tackling sustainability is to gather robust data on your strengths and weaknesses. To date, over 80 percent of companies indexed in the S&P 500 report on sustainability; however, less than a quarter included data-driven metrics, and more than half used generic language to discuss criteria and performance. This shows us that, despite widespread acknowledgement of the importance of sustainability monitoring, most brands don't deploy actionable analysis to truly improve environmental performance.
A consumer goods company that's measuring its environmental footprint by working with suppliers to improve operations and taking actions to reduce emissions is Walmart. The retail giant actually contributed to the formation of the Sustainability Consortium, encourages its suppliers to use the Consortium's Sustainability Index, and sets hard sustainability targets.
After exceeding greenhouse gas emissions targets from 2010 to 2015, in 2017 Walmart launched the Project Gigaton to reduce emissions by one gigaton by 2030 — equal to taking over 200 million cars off the road for a year.
While Walmart's aggressive sustainability actions are good for the planet, the company's CEO, Doug McMillon says they are also good for business.
Ultimately, by measuring impact, working with suppliers and third party analysts to reduce emissions, and sharing successes with consumers, consumer goods brands can leverage environmental performance to sustain business growth.
Build a brand around sustainability: An excellent way to build consumer goodwill from the start is to create a brand based on the values of sustainability. This means shaping your company's story in such a way that people immediately associate it with environmentally friendly practices.
A company doing a great job of branding itself as an environmentally friendly business is Thrive Market. The direct-to-buyer consumer goods company allows customers to shop by filters such as "Made Using Renewable Energy," "Recyclable," and "Certified Vegan," which allows people to literally shop with their values. What's more, it builds a sentiment of transparency and trust in the consumer.
Essentially, you can build consumer loyalty and advocacy by putting values first and showcasing your commitment to sustainability via your core messaging.
Join movements: While it can be daunting to transition energy sourcing, manufacturing inputs, transportation methods, and other environmental levers, working with partners that have extensive experience and industry expertise is a powerful way to leapfrog your brand into full-blown sustainability.
The Sustainable Apparel Coalition is a leader in catalyzing widespread adoption of eco-friendly practices in the consumer goods space. Members include environmental champions such as Patagonia, Nike, and REI, who share best practices with newcomers looking to improve their environmental performance.
The lesson here is that you don't have to reinvent the wheel when it comes to sustainability. Existing coalitions, nonprofits and consultants can help you take on your environmental footprint and make measurable improvements over time.
In today's world, consumers are evermore conscious of the impact the products they buy have on environmental systems; therefore, it's essential to the long term success of any consumer brand to invest in sustainability. Brands that champion sustainability will not only be rewarded with consumer loyalty and goodwill, but can also carve out a competitive advantage as a purpose-driven leader and contribute to building a better world.
Connect with We First!
Twitter: @WeFirstBranding
Facebook: WeFirst
LinkedIn: WeFirst
Youtube: WeFirstTV
Join our mailing list and invite Simon to speak at your next event or meeting.
Title image via iStock user rui_noronha.